In a video detailing the day's expenses, she captioned it as 'Robbery in broad daylight and we still have two more parks to go.'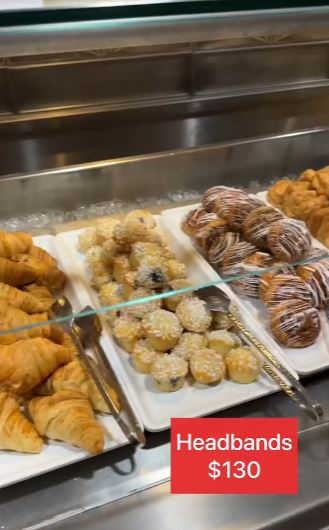 The video quickly went viral, gaining over two million views and nearly 5,000 comments from shocked viewers who couldn't believe the exorbitant costs, including paying $800 (£652.86) for lightsabers and $170 (£138.73) for pictures.
In the footage, Summer Henning expressed her frustration, calling it 'robbery in broad daylight' after reviewing her receipts.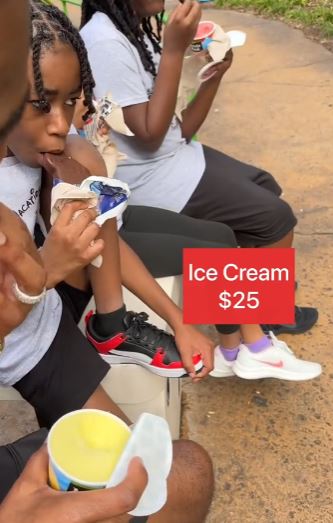 "To give you an idea of our expenses at Disney," she begins, while on-screen text shows she had already spent $130 (AUD $204.3) on headbands and $870 (AUD $1,367) on tickets/lightning lane.
Continuing, she mentions a $223 (AUD $350.5) bill for a mediocre breakfast at Hollywood and Vine, accompanied by images of the lavish buffet spread.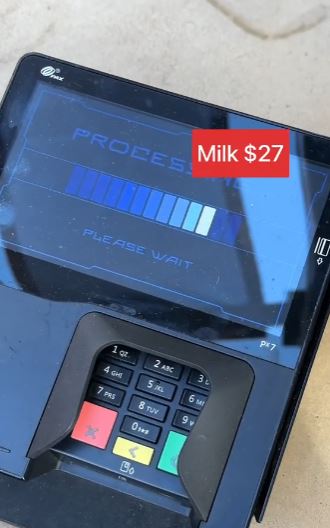 "Moving on to Toy Story Land, even with the Lightning Lane, we only managed to experience a single ride," she explains. She adds that ice cream cost $23 (AUD $36), and popcorn was $16 (AUD $25).
"Then over at Galaxy's Edge, three lightsabers cost us a whopping $800 ($1,257.6)," Summer states. She points out that they no longer hold your purchases until the end of the day, and shipping them added extra expense due to different airline restrictions.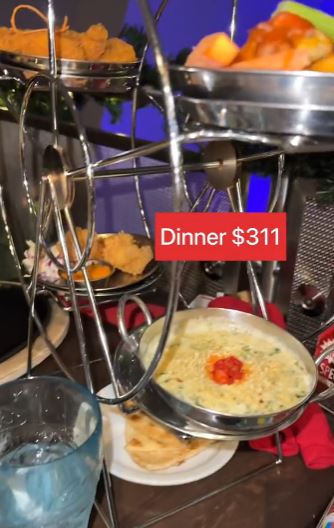 Summer reveals that several rides had '120-minute wait signs,' lamenting, "So we only got to ride one ride in this section of the park as well."
"We tried out the infamous blue and green milk," she says, which came to a total of $27 (AUD $42.4), followed by an $80 (AUD $125.7) lunch and some funnel cakes for dessert costing $44 (AUD $69).
A photo pass for 'cell phone quality pictures' added an additional $170 (AUD $267) to their expenses. Before dinner, the family picked up a lollipop and cotton candy for $25 (AUD $39.3).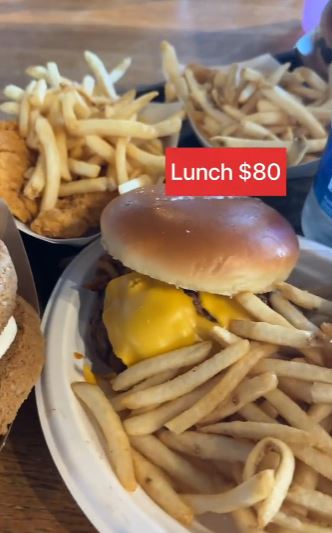 "Finally, we had dinner at Planet Hollywood," which amounted to a jaw-dropping $311 (AUD $488.8).
"Factoring in our nightly hotel rate of $997 (AUD $1,567) brings our total to $3,758 (AUD $5,907) for today,"
Many users expressed astonishment at the exorbitant cost, with some suggesting that the mother could have managed her budget more effectively.
One person said: Yes, Disney is expensive (but aren't pretty much ALL theme parks???) but there are ways to make it more affordable. You're not required to stay in a Disney-owned hotel, you're not required to do the character breakfast, or buy the expensive trinkets in the gift shops.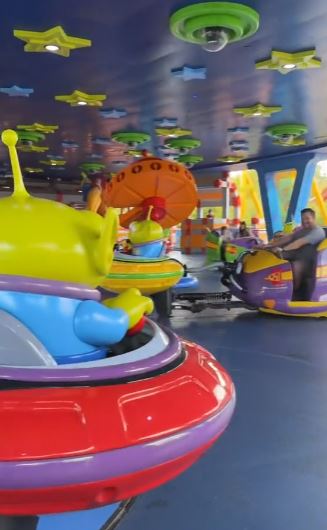 A second wrote: It wasn't robbery..it was stupidity and lack of control...everything is marked and you CHOSE to buy crap with a wokey logo manufactured abroad for pennies on the dollar...chump.
A third commented: Whilst Disney does magical very well their merchandise is cheaply made and expensively sold. Meals and treats are a rip-off. Sadly idiots pay for it so they continue.
Someone else said:  With enough time and strategy, you can convince your kids they want to go somewhere else. When you give in to going and then say how much out of pocket you are well nobody forced you to go.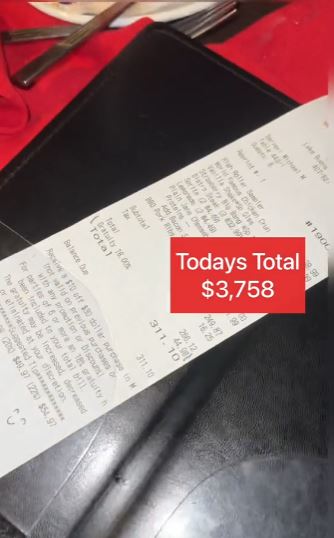 Nevertheless, the mother staunchly defended her decision in the comments section, emphasizing that it was her son's birthday and she was unwilling to cut any corners when it came to expenses.