We've all heard stories about unearthing buried treasure in one's garden and becoming an instant millionaire—a dream for many. This man is no exception.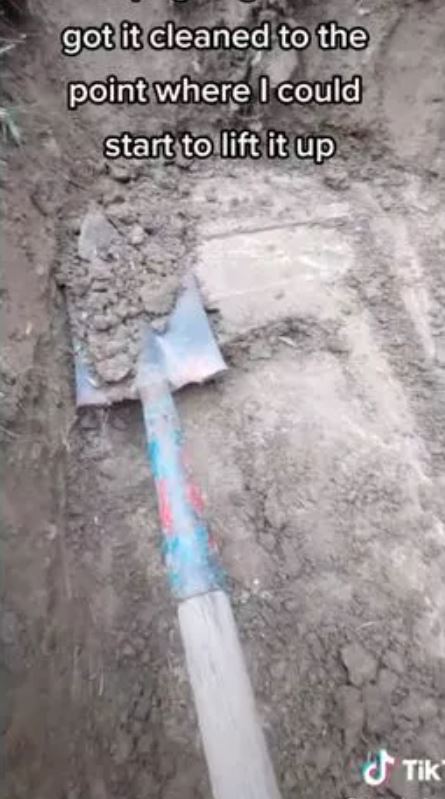 So, the man felt ecstatic, thinking he had hit the jackpot when he uncovered a substantial concrete box concealed a few feet beneath the soil in his backyard. However, it didn't quite contain gold or treasure as he had hoped.
TikTok user @Tonyhuismanlp shared a video of himself using a spade to dig, captioned: 'Found a secret box in the ground.' This video has been viewed over 4.1 million times.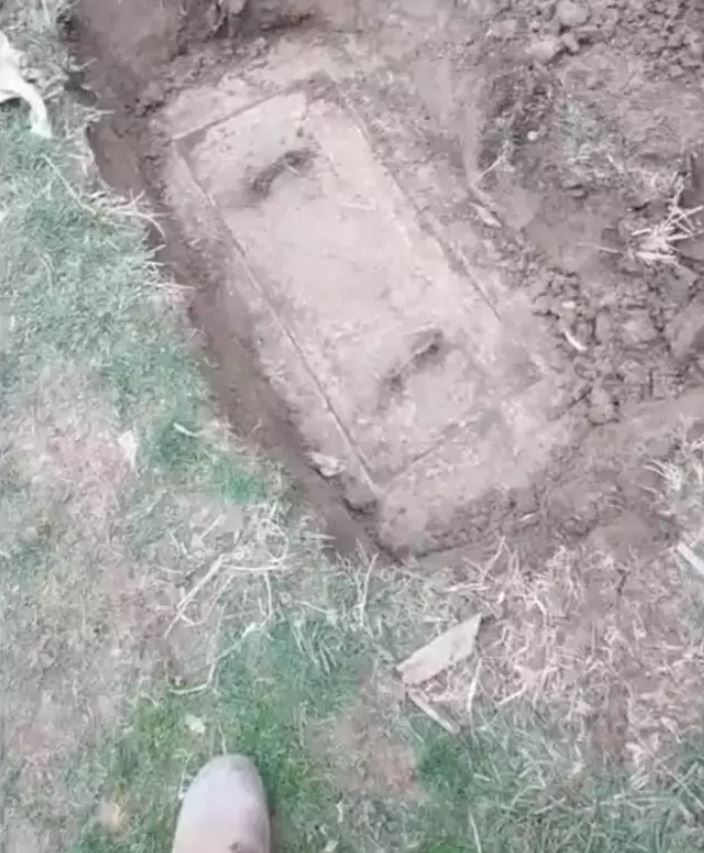 In the video, he explains, "I was doing some gardening in my backyard today and I uncovered some sort of crazy, secret concrete box in the ground.
"I found a handle after digging for a while, and then after digging for a bit more I uncovered a second handle. I kept going until I got it cleaned to the point where I could start to attempt to lift it up.
"When I tried it was a little heavy so then I brought in the big guns. And you'll never believe what I found."
Subsequently, Tony films himself running away from the box. He retches, pulls his top to cover his mouth, and even covers his nose to shield himself from the overwhelming odor. He reveals that the object he had unearthed was the septic tank for his house.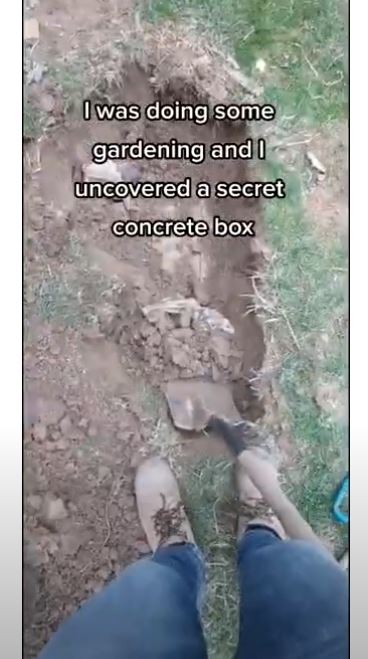 While he initially suspected it was a waste tank when he began digging, he had not actively sought it out until now, six years after moving into the house.
It was only after a plumber had visited and informed him why his pipes had stopped draining in the house that he became aware of the septic tank's existence.
Unbeknownst to his family, they had been using a septic tank since moving into the house, and he did not know when it was last serviced.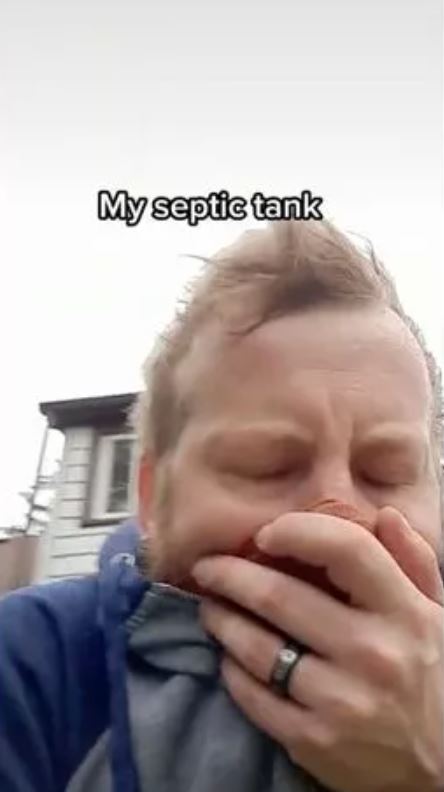 Tony said: "We didn't know we were on septic system. I have lived here for six years, the landlord before me had lived here for two years, and the people before us had a garden bed right over the top of where the septic tank is.
"So who knows how long it's been since it's been cleaned - like eight plus years?
One person said: Concrete box in the yard? Those are usually called septic tanks. 
A second wrote: Man found his septic tank. You're welcome. 
A third commented: We had a septic tank at our last place and I mentioned to the owner, "I think there's a leak from the septic tank. It smells like poop and the toilets are making gurgling noises." "Oh no, it's fine." guess what? It wasn't. We had been walking through waste all winter long!