Recently, a young woman, whose name Ana Clara Benevides, 23, a Taylor Swift fan, suddenly fainted and then passed away during a concert of the singer at the Estádio Olímpico Nilton Santos in Rio.
According to reports, temperatures in the stadium reached around 100 degrees Fahrenheit, leading to her cardiac arrest.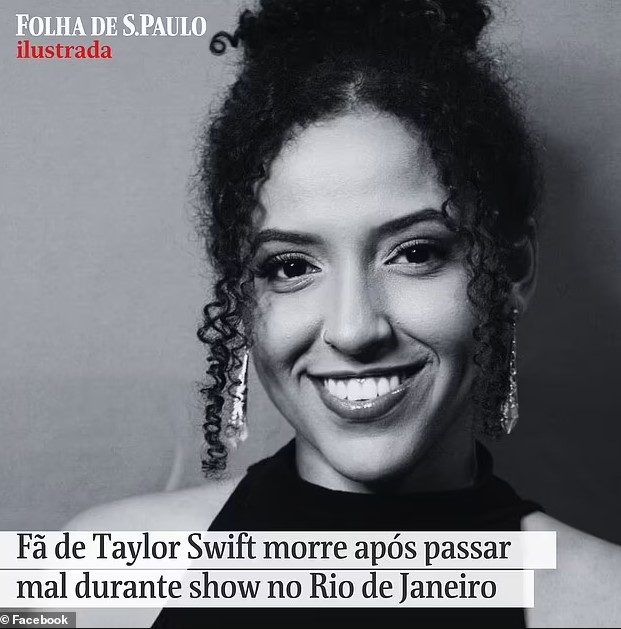 Taylor Swift interrupted the show at one point during the performance after realizing the high temperatures and ensuring that water was offered to members of the audience.
Despite the attempts of doctors on the scene, the young fan did not have any responses.
Before the incident, Swift was seen asking stadium officials to give audiences water in social media recordings. 
"There are people that need water right here, maybe 30, 35, 40 feet back," she said pointing to a group on the floor of the arena.
"So whoever is in charge of giving them that, just make sure that happens. Can I get a signal that you know where they are? Do you see the phones?" Swift could be heard talking to her team off-stage as the crowd chanted: 'Water, water, water, water.'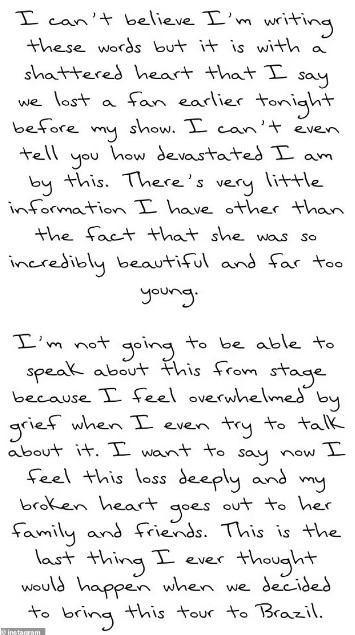 The celebrity later stated that Benavides died before the show, and it is unclear if the group she was referring to included the deceased woman.
Benevides was transferred to the Salgado Filho Municipal Hospital but died shortly after. According to USA Today, the temperature in Rio was 100 degrees Fahrenheit on Friday, causing a local heat warning, but it felt more like 109 degrees Fahrenheit, according to USA Today.  
Fans complained on social media that they were prohibited from bringing water into the event.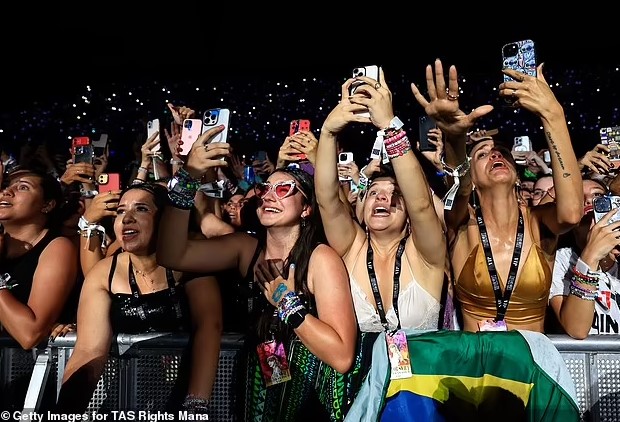 The Eras Tour will perform two more shows in Rio de Janeiro before heading to São Paulo, Brazil, for the final stop of the 2023 tour leg.
A 16-year-old fan of Taylor Swift, Ally Anderson, died after a five-year battle with stage 4 alveolar rhabdomyosarcoma.
Anderson was diagnosed in 2018 at the age of 11 and was gifted the singer's '22' hat during her Eras Tour stop in Cincinnati. She died on November 13. Anderson was brought to the front of the stage during Swift's concert.
The moment was an unforgettable one for Ally and her mother, Patty Garner Anderson, who also took part in the concert with her.
"It changed my daughter's life immensely," she told People. "I hadn't seen Ally smile and laugh like that in a very long time."