Hawaii's Kealia Pond National Wildlife Refuge, a coastal salt marsh, has turned bright pink since October 30 due to an increase in salt content during a drought.
The US Fish and Wildlife Service reports that water samples from the University of Hawaii suggest halobacteria are responsible for the pond's new magenta color.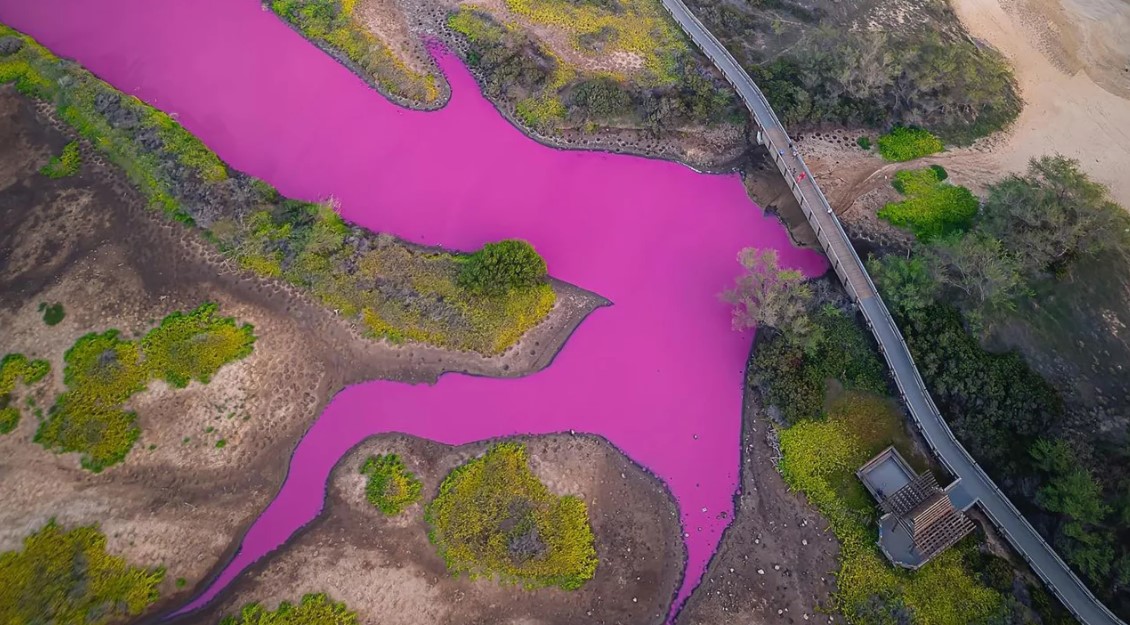 Halobacteria are single-celled organisms that thrive in salty water environments like the Great Salt Lake and the Dead Sea, making them extremophiles due to their ability to survive in environments with twice the salinity of seawater.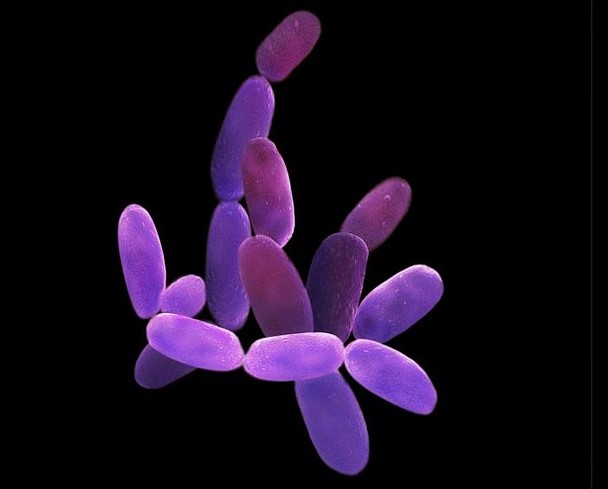 Maui's extreme drought has led to a significant increase in the salinity of the Kealia Pond, which is the second-worst on the Drought Monitor's scale, affecting the entire island, with the Kealia Pond refuge situated in this extreme drought.
The Waikapu Stream, which supplies Kealia Pond with water from the West Maui Mountains, is causing extreme drought in Maui County.
The resulting salt concentration has boosted halobacteria. Around 90% of Maui County is in severe drought, worsened by a devastating wildfire in August.
However, this is the first time it has turned pink.
Scientists are predicting that the climate crisis will worsen drought in tropical areas like Hawaii, as global temperature increases.
Some 70-year-olds have witnessed a unique water feature in Maui, but there is concern about the cause of the change in the water's color, despite the attraction it has garnered locals.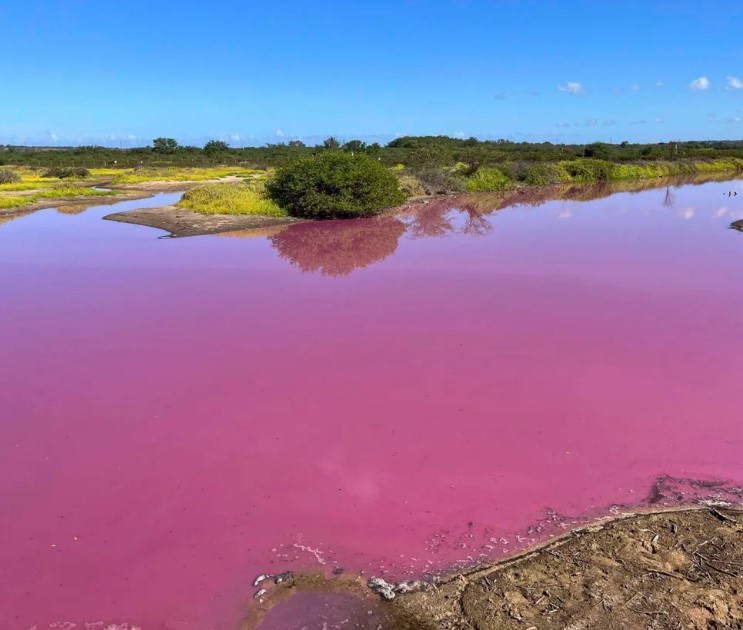 Bret Wolfe, the refuge manager, said: "There's something weird going on over here."
Visitors are advised not to enter the water at this time as the investigation continues.
A visitor on Maui, Clint Henderson, shared photos of the Kealia Pond National Wildlife Refuge on Twitter, expressing surprise at its pink color: "Check out the Kealia Pond National Wildlife Refuge on Maui. It's pink!"