Horrible footage captures mysterious green sludge spewing from manholes in New York City this week, causing confusion and concern among residents.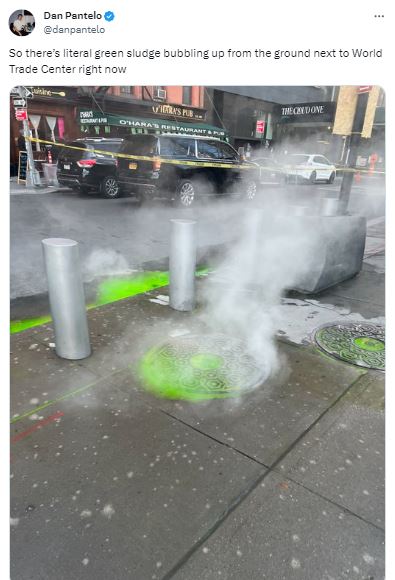 World Trade Center captured a video showing the fluorescent green liquid streaming down the streets and creating neon-colored puddles, which went viral on social media. 
Then, an X user from Manhattan sparked debate after posting photos and video of the bright-hued liquid emerging from below the sidewalk.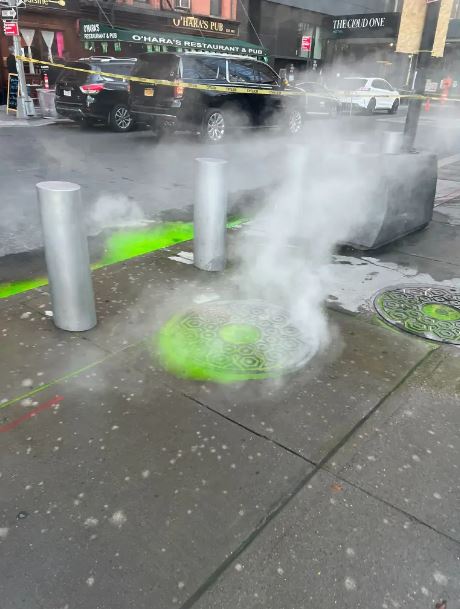 According to an eyewitness, who is a staff member at O'Hara's Restaurant and Pub and saw the liquid on Tuesday, they told the Daily Mail: "City workers were testing the hotel's sprinkler system across the street using a green foam, which left behind the eerie residue. "
This foam, a mixture of water and foam concentrate, is utilized to clear out any buildup or residue that could obstruct the water flow in plumbing systems.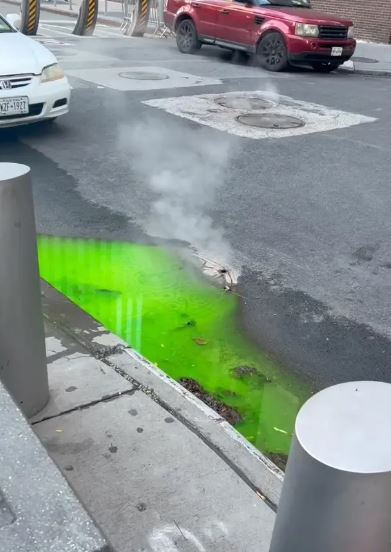 Meanwhile, a moderator on X attached a "Readers added context" box, in an attempt to shed light on the origin of the slime.
The post read: "This is water full of green dye. Plumbers frequently use harmless, fluorescent green dye to detect leaks in plumbing and sewage systems," 
On social media, people playfully speculated that the green slime might be connected to popular fictional characters, comparing it to Slimer from the Ghostbusters movie or likening it to the Teenage Mutant Ninja Turtles.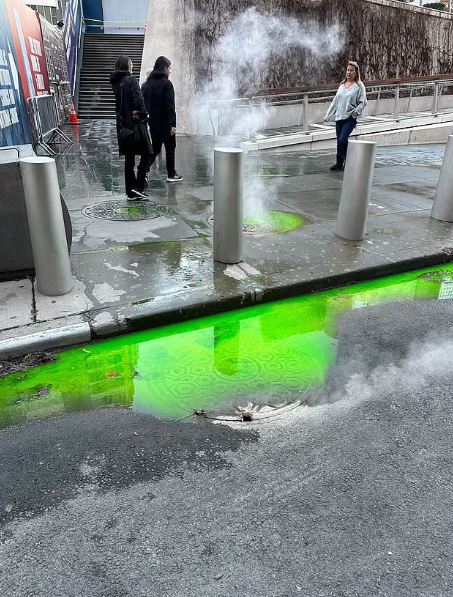 One person said: In a few years, we'll see real Teenage Mutant Ninja Turtles.
A second wrote: Reminds me more of the ooze from The Ninja Turtles than from Ghostbusters.
A third commented: Looks like flourocene dye, a marker for fluids sometimes used to find leaks. 
Another said: It's probably part of the district heating system. They literally add antifreeze to these systems. Maybe the green stuff to make it easier to see. Does it smell?
Someone else added: No noticeable/overwhelming smell but also wasn't trying to really find out.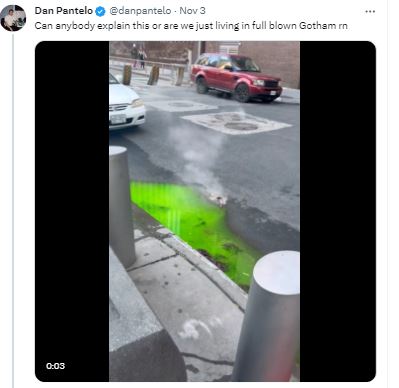 This is not the first time New York residents have spotted strange, unidentified puddles.
In a 2017 Gothamist article, a similar incident was reported, along with a warning that if the liquid turned out to be antifreeze, it could pose a potentially fatal risk to both humans and animals.
While a similar incident occurred in 2019, numerous people were left shocked after discovering a vibrant green liquid spilled onto a Michigan highway.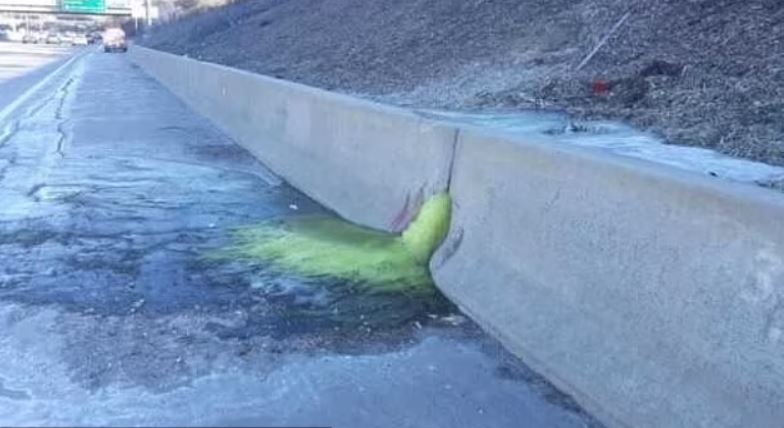 Officials closed off the highway shoulder and conducted an examination, suspecting that the substance might be a mixture of groundwater and a chemical known as hexavalent chromium.