A perplexed shopper faced criticism online after claiming to have found 'parasites' on a pack of chicken drumsticks purchased at a major supermarket chain.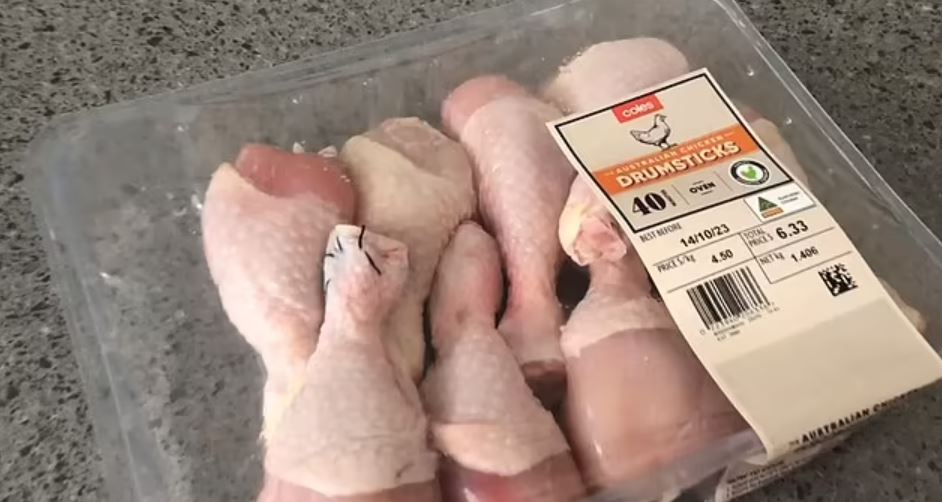 On Sunday, the customer bought a pack of Coles brand chicken drumsticks from a supermarket store in Brisbane. However, when he opened the pack, he noticed that one of the drumsticks had several small protruding pores on the chicken's skin.
Subsequently, he posted an image and video of his startling discovery on Reddit in an attempt to identify the small objects and seek answers.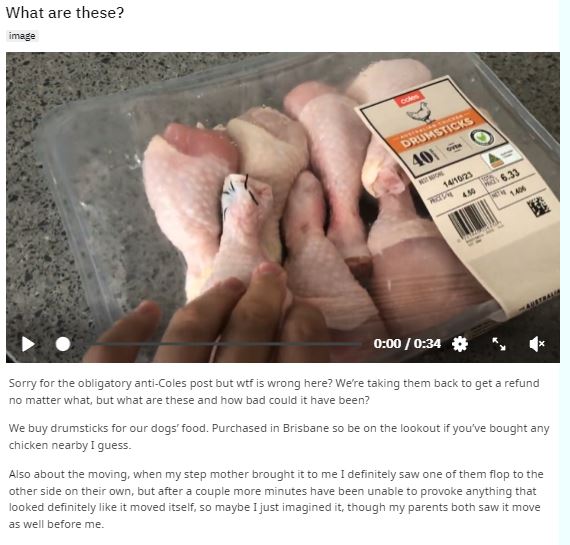 The post read: 
Sorry for the obligatory anti-Coles post but wtf is wrong here? We're taking them back to get a refund no matter what, but what are these and how bad could it have been?
We buy drumsticks for our dogs' food. Purchased in Brisbane so be on the lookout if you've bought any chicken nearby I guess.
Also about the moving, when my step mother brought it to me I definitely saw one of them flop to the other side on their own, but after a couple more minutes have been unable to provoke anything that looked definitely like it moved itself, so maybe I just imagined it, though my parents both saw it move as well before me.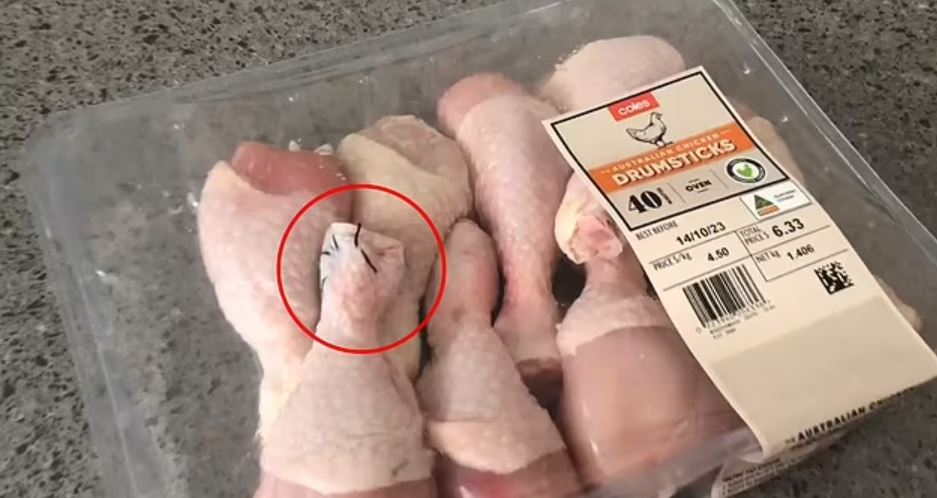 The video featured the chicken leg with the small black objects inside the unopened pack placed on his kitchen countertop.
Numerous users commented on the post and pointed out that the objects were feathers from the chicken. However, he sparked a debate after asserting on Reddit that there was nothing wrong with the chicken.
One person said: Looks like feathers not fully plucked. 
A second wrote: This was once a black chicken. There are often leftover feather stubs on skin-on chickens. As much as I hate Colesworth, it would be a very silly reason to return chicken.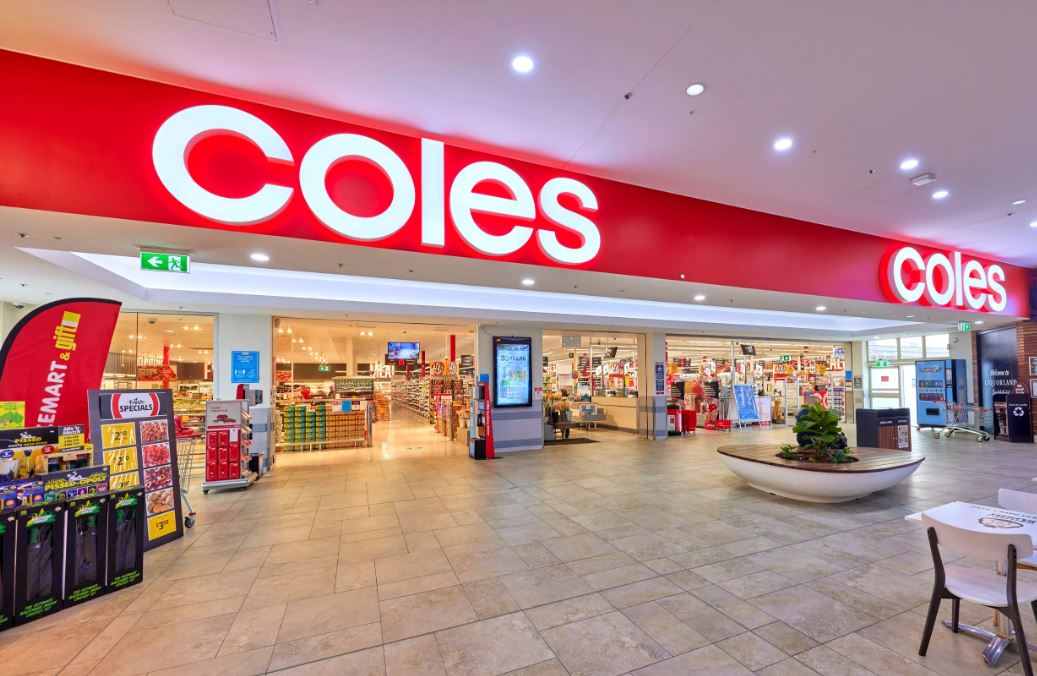 A third commented: That is only bok bok chickens. That is different to chicken bought in a packet. They are not the same thing!
Someone else said: I just think they are black feathers that have not been fully plucked. Nothing to worry about, in my opinion, and I'd still cook them up.
Having said that, Coles will give you some more or money back.
Another continued: It's feathers... as others have said. Don't return them. Just pluck them. But seriously, if you can't handle the fact that chickens once had feathers and you're only comfortable seeing 'meat' as sold to you by big corporations you need to do some research.