An optical illusion shared on TikTok has left multiple people feeling 'called out' due to its 'accurate' depiction of personalities and morals.
What do you see in this picture? An optical illusion can reveal whether you have low self-esteem. I'm certain that you'll feel surprised because of its 'accurate' depiction of your personality and morals.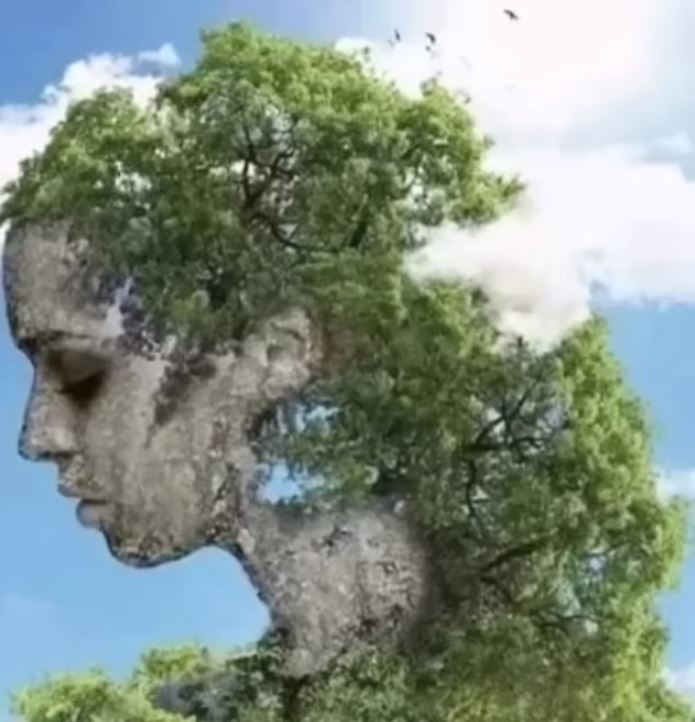 On Tiktok,  Mia - known as @mia_yilin often shared a video revealing personalities and morals through optical illusion based on pictures that you see first. 
Additionally, the content creator not only posts optical illusions but also shares puzzles and brain teasers, along with in-depth analyses of personalities.
In a recent video, Mia shared an optical illusion featuring a funny 'personality test.' The picture showed a woman made of stone, with a contemplative expression on her face. However, someone suggested they see a cluster of bright green trees growing out of a rock.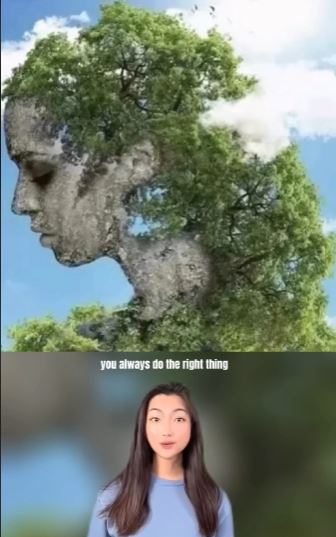 So, what do you see in this picture? The optical illusion aims to reveal you're a stickler for the rules or have low self-esteem.
In the video, the content creator said: 
What's the first thing you see in this picture?
If you first saw the trees, then you are someone who is a stickler for the rules. Even when no one's watching, you always do the right thing, and have a huge moral conscience.
You often find yourself bending over backward to make others happy and honestly wish, you weren't so kindhearted at the time.
If you first saw the woman, then you have rather low self-esteem and constantly find yourself in unhealthy relationships. Because subconsciously that's all you believe you deserve. You lack love and appreciation for yourself and fail to see how the world lights up with you in it.
In order to improve your life, you first need to improve your perception of yourself.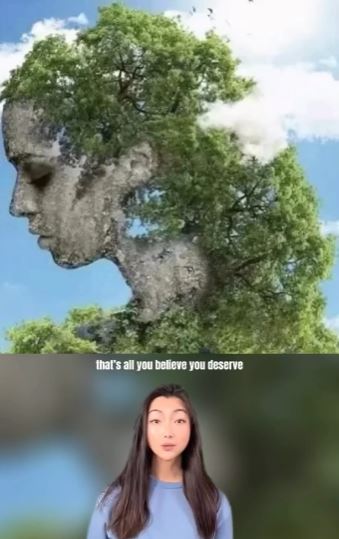 Below the video, numerous people rushed to the comments to express their shock at Mia's sharing.
I saw a woman with hair made of trees. One person said. 
A second wrote: Our brains are hard-wired to look for and recognize human faces, that's why everyone sees the woman.
A third commented: The face is way too obvious, staggered if anyone just saw trees first, to me it was an obvious 'woman with trees for hair' picture.
First time I disagree. I'm wonderful —no low self-esteem here; I'm critical and also in a loving relationship. Another added. 
In another video video, she showed a picture featuring both a crow and a face. Some people see a black crow on top of a rock, while others suggest that they see a bird created by smaller rocks stacked on top of each other.
According to Mia, this optical object you see first can detail your true identity.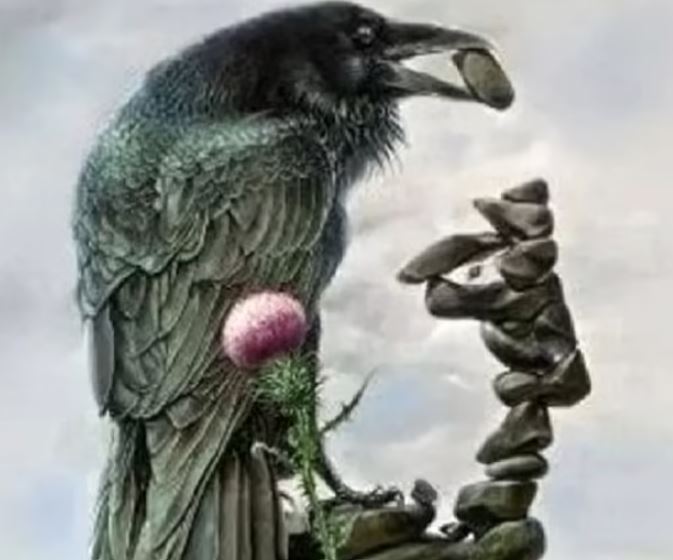 In the footage, she explained: 
What's the first thing you see in this picture? 
If you first saw the crow, then you are someone who is very judgmental towards others, and even though you recognize and dislike this personality trait of yours. 
You can't help but formulate very heavy opinions about the people you interact with.
But to be fair, you have a very strong intuition and a lot of the time your assumptions and suspicions end up being proven correct.
If you first saw the face, then you are a very self-critical person.
In fact, you use that as a defense mechanism, because you're so scared of being rejected or disliked by others, that you subconsciously want to beat them to chase by being mean to yourself first. 
You have to stop letting these deft-sabotaging thoughts prevent you from being the person you want to become.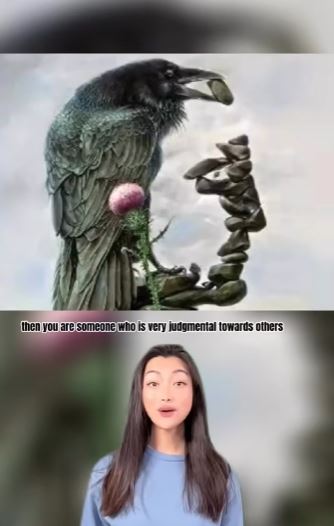 One person said: The face. It's true and I'm working on myself.
A second wrote: Your visual tests I feel are pretty accurate for me and I appreciate them thank you.
A third commented: Rubbish. It is a picture of a crow next to a pile of rocks, that almost forms the outline of a man's face. If you saw the crow first you are being objective.