A woman was arrested after allegedly running onto the tarmac at Canberra Airport in an attempt to prevent a plane from leaving without her.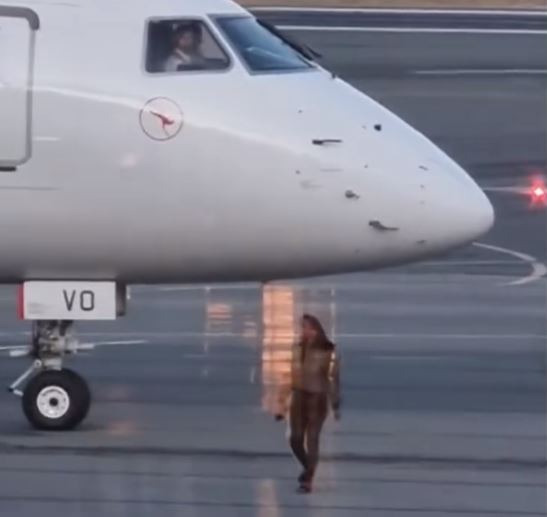 The incident, which occurred at 7:30 pm on Wednesday at Canberra Airport in Australia's Majura district, was captured on camera. The footage showed a woman running past airport security under the aircraft and waving at the pilot of the QantasLink flight to Adelaide, urging them to wait for her.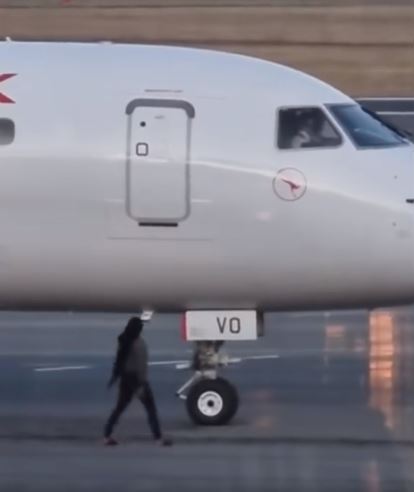 After the shocking incident, the woman was arrested by the Australian Federal Police (AFP). 
According to 9New, an eyewitness Simon Hales wrote in a Facebook post describing the ludicrous incident: "A lady who had missed her flight clearly thought she could still catch it"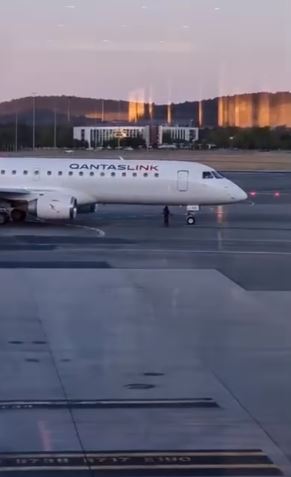 As witnesses observed the incident, they were surprised that no one stopped her.
Another witness, Simon Hales, said: "She's trying to yell at the pilot, she's trying to get his attention and jump up, it was bizarre."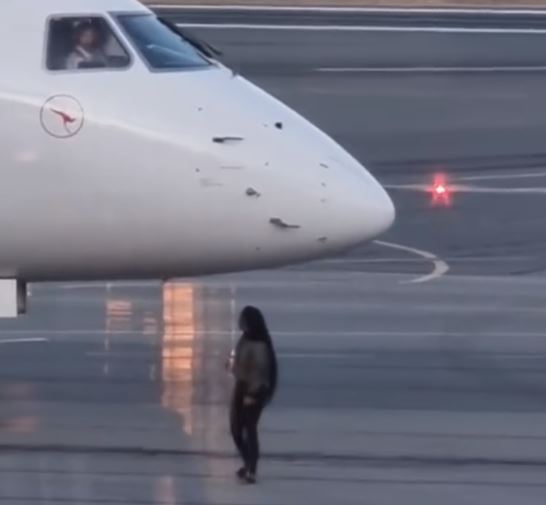 Hales took to Facebook after the incident to express his concern."A lady who had missed her flight clearly thought she could still catch it," the post read."(She) pushed past the staff at the door, ran down onto the tarmac, and ran up to the plane."Luckily the pilot was warned or spotted her and killed the engine."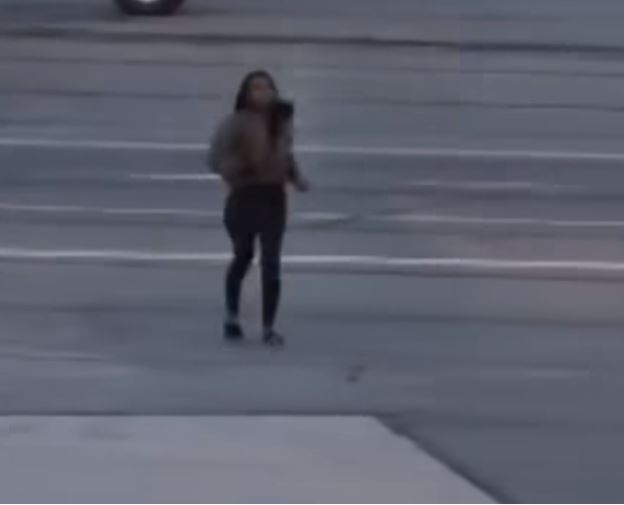 One person asked: What did she think was going to happen? Is there no analytical thinking anymore? What does it take to get arrested in Australia nowadays? Unbelievable.
A second wrote: There's a difference between a bus and a plane. Maybe she got confused, muscle memory.
A third said: How? How is this even possible? I can't get half a bottle of water past security but getting on the tarmac is possible??? 
The Australian Federal Police (AFP) arrested the individual, and an investigation has been launched.
Watching the video below: