Passengers in Tenerife faced outrage and inconvenience last night when easyJet canceled a delayed flight to London Gatwick due to a customer who 'defecated on the toilet floor.'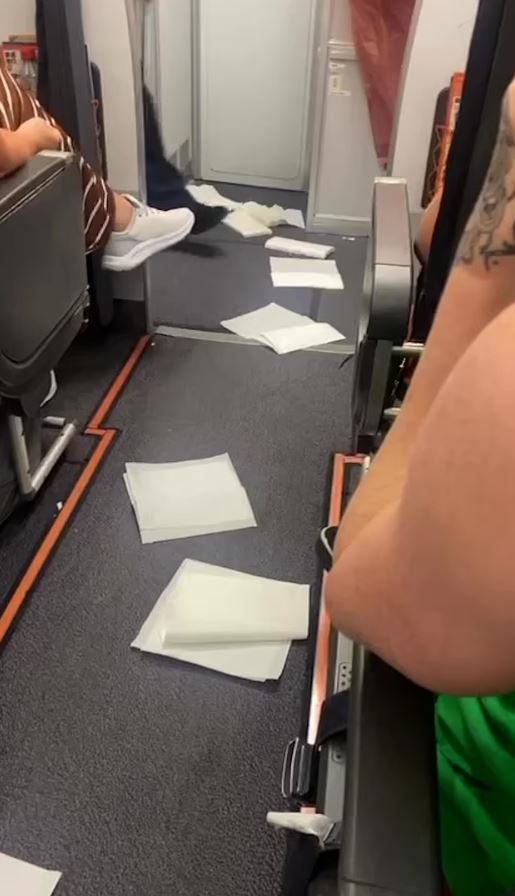 Videos were posted and quickly went viral on social media. The footage showed toilet paper strewn across the airplane's aisle. In another clip, the pilot informed passengers that the flight had been canceled
The flight, EZY8054, originally scheduled to depart on Sunday at 20:05 and reach London at 00:20, had been subject to multiple delays before ultimately being canceled.
The video captures the pilot during his announcement, stating, 'rather entertaining to defecate the front toilet so we're now staying the night here, we're now going to get everyone off... and organize hotels then we'll fly back tomorrow morning.'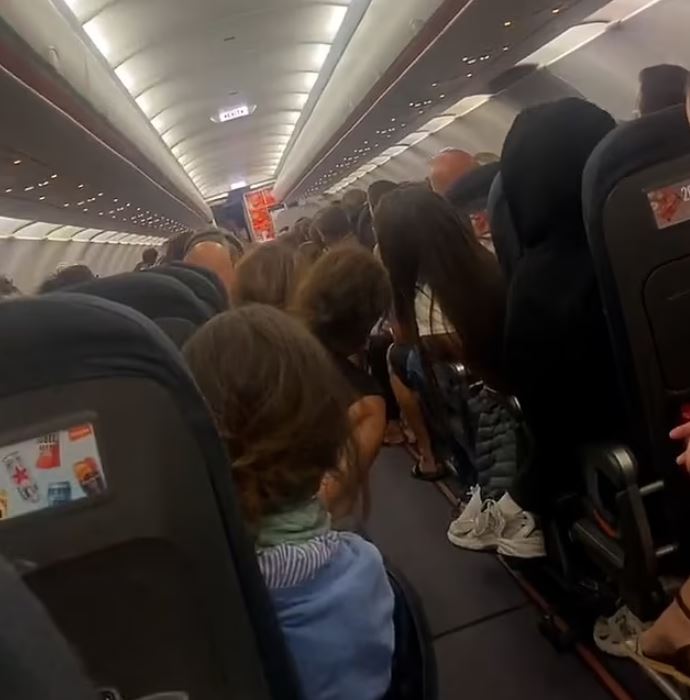 Passengers were then rescheduled to board flight 9954 to London at 3 pm the following day, as easyJet reportedly found hotel rooms in the area, so customers were forced to sort out their own last-minute accommodation for the night.
Before the flight's originally scheduled departure, airline officials offered passengers on EZY8054 nearly a $610 voucher to switch flights , according to reports. The second airplane offered was described as smaller, leading to chaotic situations and some passengers accepting £500 vouchers to voluntarily relinquish their seats.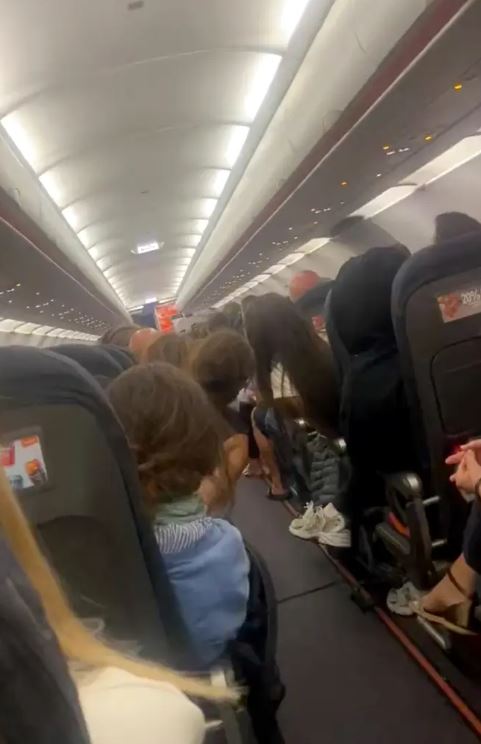 According to a report to Daily Mail, before the flight's originally scheduled departure, airline officials offered those onboard EZY8054 a nearly $610 voucher to switch flights, because the aircraft was too small to accommodate all ticketed passengers. 
The second aircraft was reported to be smaller, leading to a situation described as 'complete chaos' by one of the passengers. This passenger went on to explain that initially, passengers were offered £500 vouchers if they volunteered to leave the flight.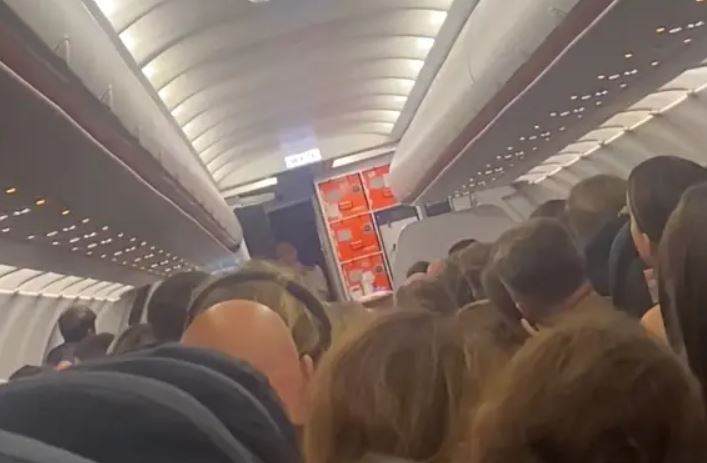 This passenger added: 'But then once they got those ten people off, the plane was heavy because we were at full capacity. So then they were randomly putting our luggage on other people's flights to Gatwick, and that took hours again.'
During this time, passengers began to notice the condition of the airplane's restroom, leading them to take notice of the toilet situation. The passenger pointed out that 'the whole incident was handled really poorly because it could have genuinely been an accident.'
A statement on the company's website regarding the flight tracking information said: 'Due to extremely high demand, unfortunately, we're unable to find hotel rooms in the area.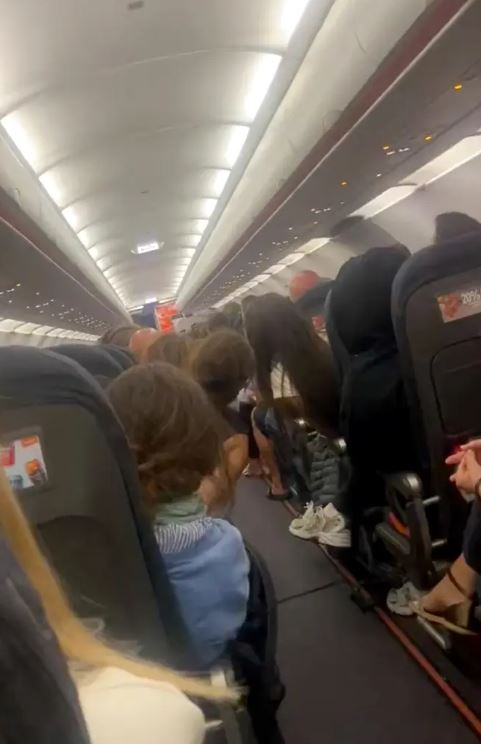 'If you need a hotel room and are able to make your own arrangements, we'll refund the cost of a reasonably priced room, meals, and travel costs to and from your hotel. 
'In this case, we ask that you look for accommodation which is about three stars or equivalent.'
After revealing the new flight details, easyJet added: 'Once again, we're very sorry for the disruption to your travel plans.'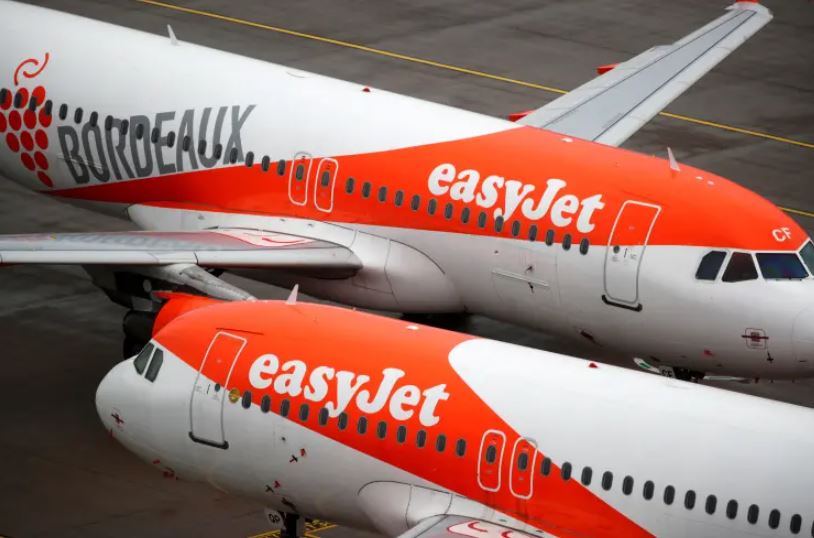 The video was shared on X, many people left comments: 
One person said: Likely a genuine and humiliating accident if people are trapped waiting without access to toilets. The pilot had a bad attitude and should have explained it was a biohazard and thus unable to fly.
A second said: Well, the more EasyJet treats their customers like sh.it with delays and cancellations then lies to cover it up the more these things will happen. Sh.it for sh.it.
A third commented: I was at Manchester Airport a few days ago and someone had done the same in the hand-wash basin in the toilets. Unbelievable that there are still some people in the world who don't understand the difference between a toilet and a washbasin. Poor cleaners.
Watching the video below: