A woman recently claimed that she discovered her husband's infidelity thanks to their doorbell camera.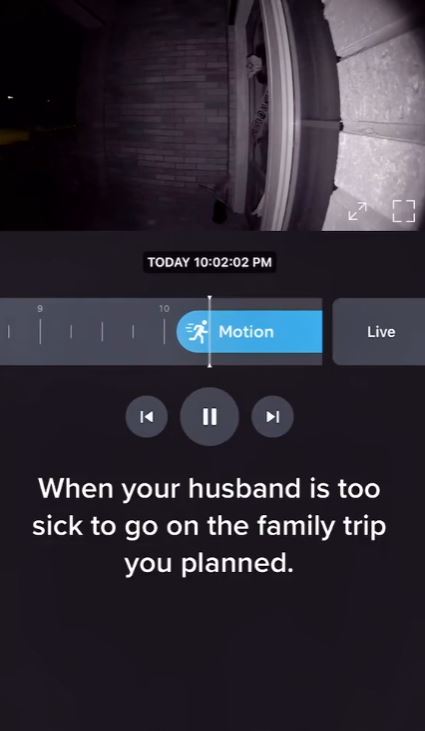 The unknown woman, who hails from the US, posted a video on TikTok, revealing her husband's infidelity captured by their doorbell camera. The couple also shared a 'kiss' near the front doorbell.
The video was posted in October and quickly went viral, with the captioned clip: '#cheater #garbage,' along with the message: 'When your husband is too sick to go on the family trip you planned.'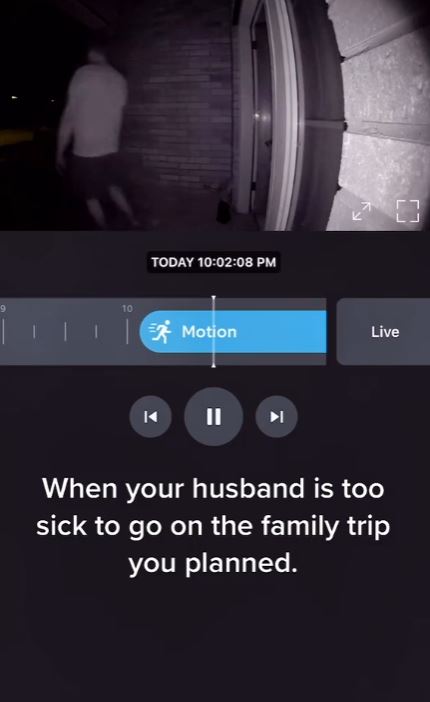 In the video, a man is seen departing from the house, pausing to ensure no one is observing him. Shortly afterward, a woman appears, dressed in scanty clothing - shorts and a top - and joins him on the porch.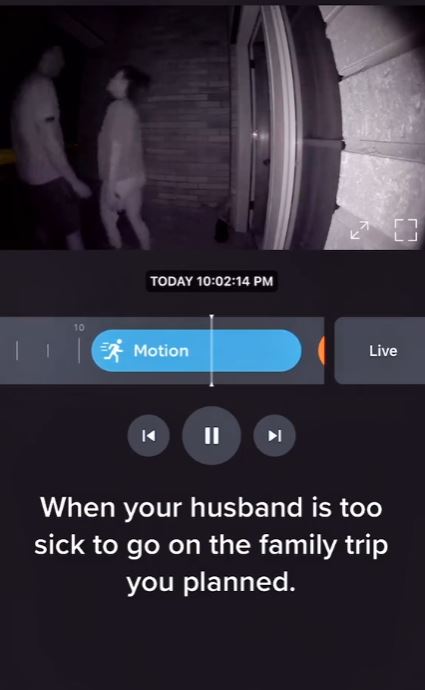 They appear to share a kiss as they bid each other farewell, seemingly oblivious to the fact that their affectionate moment is being captured by the doorbell camera.
The video has garnered millions of views online, with many viewers expressing shock at the man's alleged behavior. Numerous people have criticized the man for his alleged actions.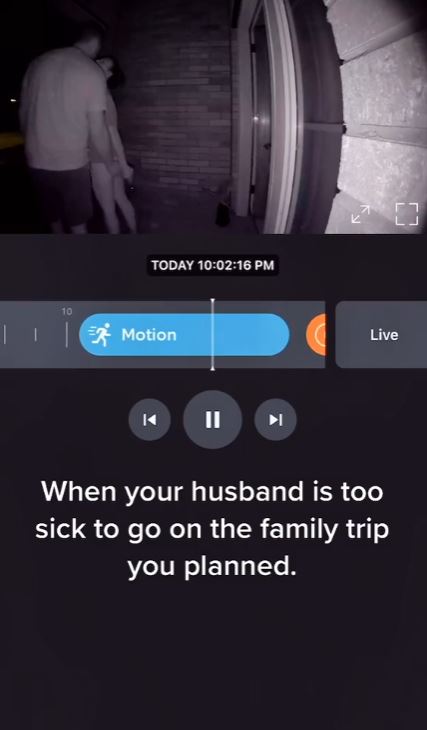 One person said: Could never understand why the cheater could bring the bit on the side into a marital where his wife and children, its the lowest of the low.
A second wrote: Um, credit cards and hotel security cameras. Leave a permanent electronic trail for the divorce lawyer. I bet more hubbys are doing these trysts at home, more than ever!
A third commented: He is so arrogant he never thought his wife could or would catch him even with the doorbell in place. I had the same experience with my husband. It's actually worse when you realize they think you are stupid on top of cheating on you.
Another suggested: Why would you intentionally hurt the person you claim you love.....how would he feel if his wife did that....marriage is both of you against the world.
Watching the video below: