A tragic incident occurred at a distribution center in South Korea where a man in his 40s lost his life after being mistakenly identified as a box of vegetables by a robot.
The unfortunate event took place while the man was inspecting the machine's sensors at the agricultural produce distribution center in South Gyeongsang.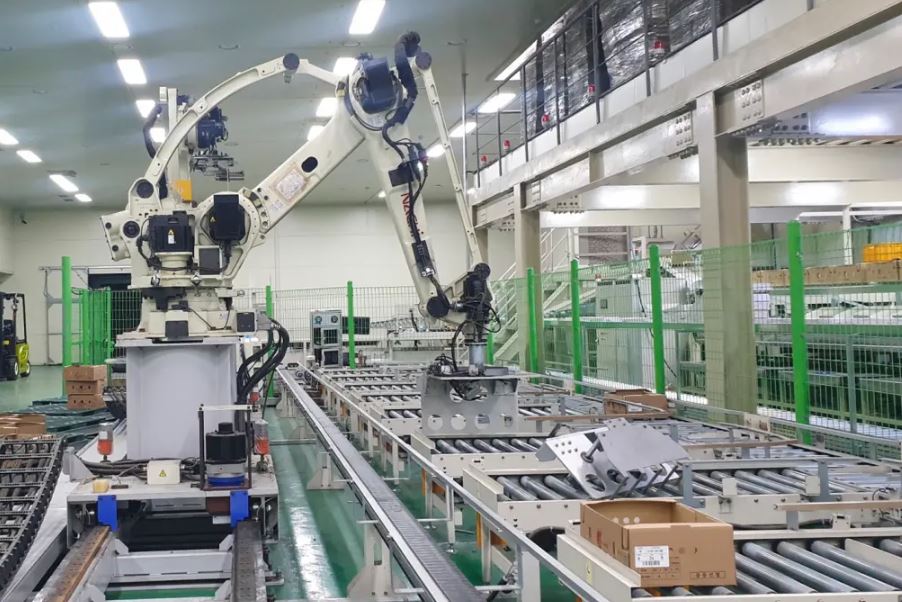 The robot, designed to handle boxes of peppers, mistakenly grabbed the victim and pressed him against the conveyor belt, resulting in severe injuries to his face and chest.
Following the incident on Tuesday, the man was quickly transported to the hospital, but unfortunately, he succumbed to his injuries. An immediate police investigation was initiated, and preliminary findings suggest that the robot malfunctioned, misidentifying the man as a box.
The ongoing probe will scrutinize the safety protocols in place at the distribution center, exploring the possibility of managerial negligence. The Donggoseong Export Agricultural Complex, the facility's owner, expressed the need for enhanced safety systems in the aftermath of this tragic accident.
The officer said: "It's clearly not a case where a robot confused a human with a box -– this wasn't a very sophisticated machine."
"It wasn't an advanced, artificial intelligence-powered robot, but a machine that simply picks up boxes and puts them on pallets," said Kang Jin-gi, who heads the investigations department at Gosong Police Station. 
This incident echoes a previous case in March, where a manufacturing robot caused serious injuries to an employee at an auto parts factory in Gunsan.