If you are in the US and want to see a leaning tower like the Leaning Tower of Pisa in Italy, you don't need to travel far. A skyscraper in New York's Financial District, remains unused and leaning, offering you a perfect view of a leaning tower.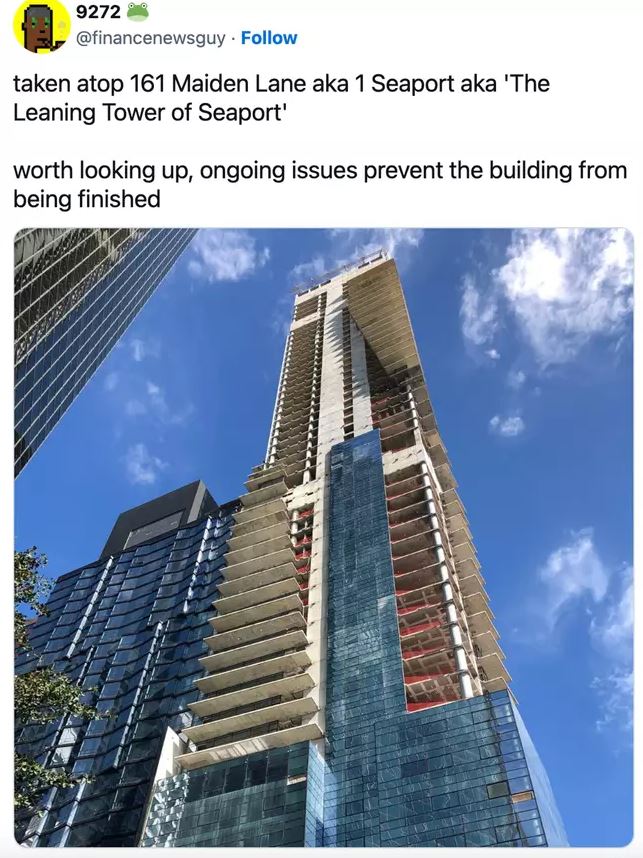 A skyscraper after remaining on hold for eight years, leaning in New York. 
A skyscraper in New York's Financial District, known as 161 Maiden Lane, stands incomplete after eight years,  despite construction starting in 2015.
The 52-story residential building was originally proposed by Bluerock Properties in 2007. However, after over eight years, the project remains on hold, raising questions about its future.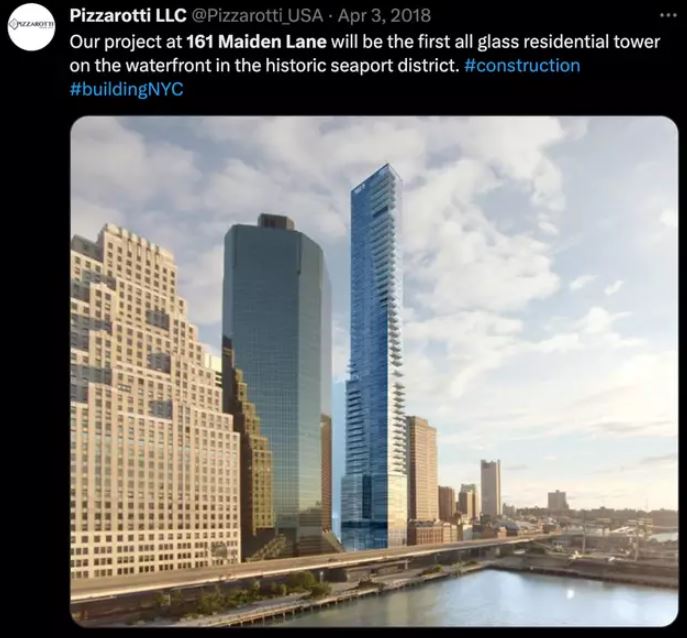 The site was later bought by Kay Development in 2011 for a hefty $41.17 million (£33 million) with plans for a 40-storey building instead.
However, the plan was abandoned, and Kay Development sold the site in 2013 for $64 million (£51 million) to Fortis Property Group which planned to build a 200,000-square-foot structure, totaling 60 stories, measuring 670-foot-tall, with 80 units for sale inside.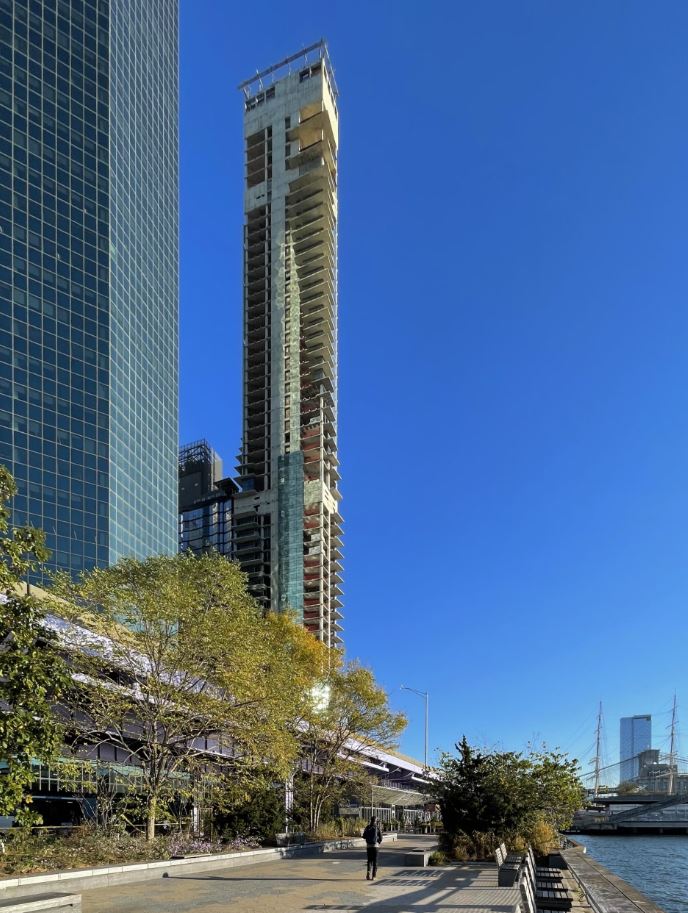 The project, initially named One Seaport Residences, hasn't gone more smoothly. According to the Real Deal, the project was constructed in July 2015, aiming for 80 condos with a total value of $272 million (£218 million). Unfortunately, two years later, the project's general contractor, Pizzarotti, began to run into issues.
By January 2017, it had received 10 safety citations from the New York City's Department of Buildings (DOB). Tragically, in September of the same year, an employee named Juan Chonillo, working for the project's concrete subcontractor, SSC High Rise, lost his life after falling from the 29th floor of the building.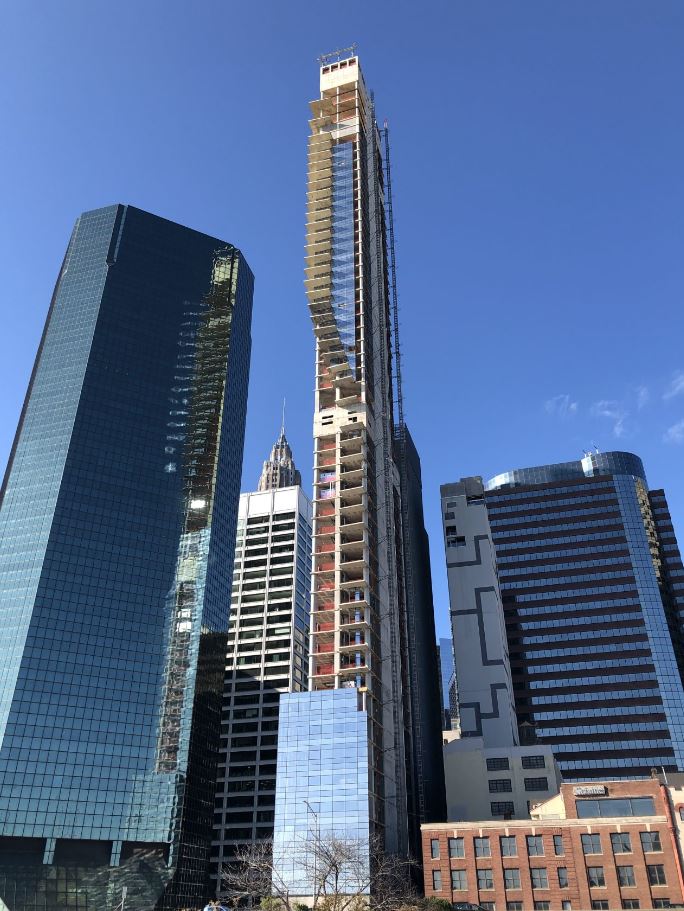 This incident prompted an investigation by the Manhattan District Attorney's Office which found multiple building rules had been breached.
In early 2018, according to the Department of Buildings, the project was halted for eight days because safety netting had been improperly installed.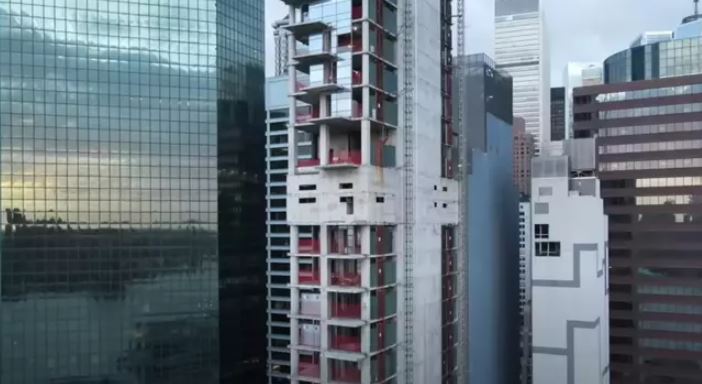 Just two days later, in January, work was halted again due to further netting installation errors. Later, delays occurred when a bucket of concrete spilled and struck the 34th floor. Additionally, SSC High Rise, a subcontractor, was fired by Pizzarotti.
Then, SSC High Rise pleaded faced to manslaughter related to the employee's death, resulting in a $10,000 ($8,000) fine.
By 2019, a legal battle ensued between Pizzarotti and Fortis. Pizzarotti alleged that Fortis had not constructed the building's foundation correctly and that this led to the building's three-inch lean, preventing the installation of the glass curtain wall. In response, Fortis accused Pizzarotti of inadequate site surveys and not keeping its workers safe.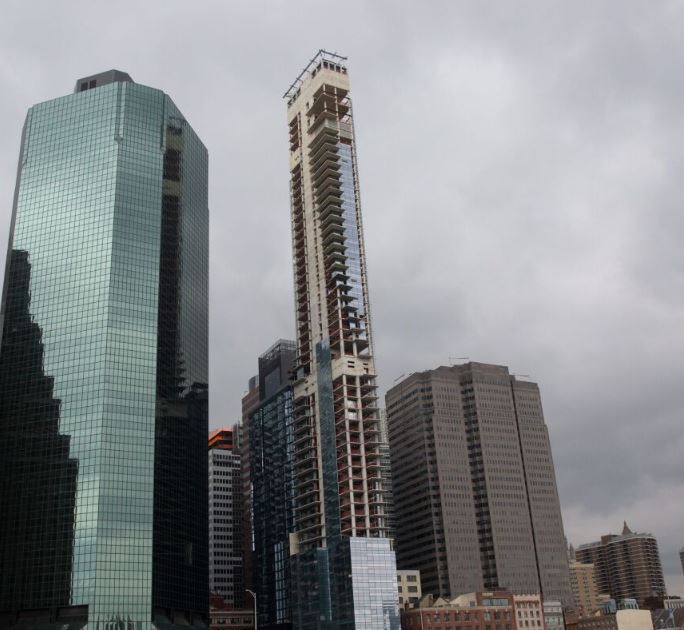 Pizzarotti's replacement designed an accommodating glass wall. So, the building's lean was within acceptable limits, and structurally safe
In 2020, the replacement general contracting company raised accusations against Fortis for failing to compensate its workers and subsequently ceased work on the site. The following year, this company withdrew completely from the project.