A rock zoo could be weird to many people, but it is real.
When you ask a question at one particular zoo in Alabama, visitors will probably reply with an animal; however, that refers to an animal-shaped rock rather than a living and breathing animal.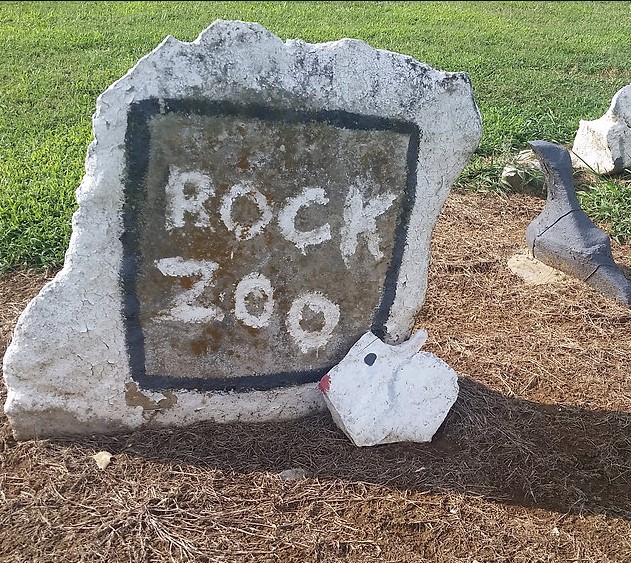 Although these are just some senseless rocks, they have been painted with diverse levels of success to simulate a whole host of wild animals.
A few of the animals you may see when strolling through Alabama Rock Zoo are an elephant, a giraffe, a bear, and a rooster.
There are about forty 'animals' in the park altogether, and they're all funnier than the others due to their hilarious and adorable designs.
The granddaughter of the zoo's creator, Leonard Dawson, Tammy Murphey, a keeper at the Rock Zoo, revealed UNILAD that Leonard had originally intended to hire an artist to paint the rocks, but he did not see anyone to support his vision.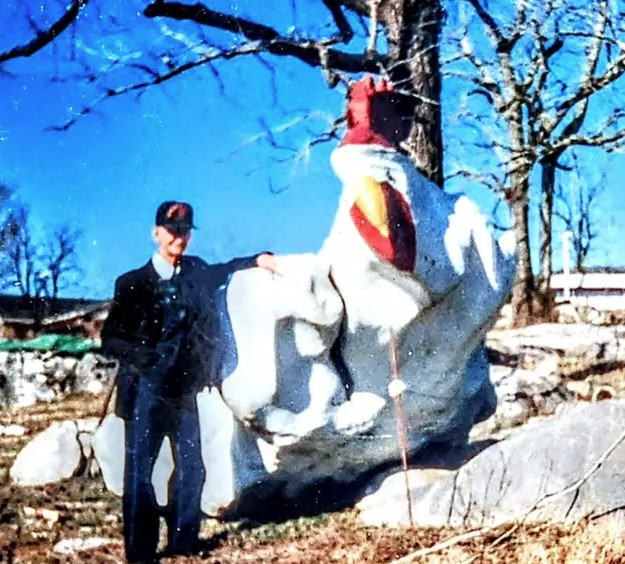 Eventually, he chose to paint all of them himself, eager to bring the zoo to life.
Tammy explained: "My grandfather started the rock zoo in the 1970s after a couple of boulders were moved onto his property when County Road 32 was being built."
"He saw the first boulder and thought it looked like a bull... As my dad Larry was digging the foundation for an addition to their home, he dug up what looked to be a horn for the bull.
"Leonard and Larry then walked the mountain and found another ['horn'], which they cemented onto the bull. Next to the bull was another rock formation that looked like a rooster... that was the beginning of it all," Tammy recounted.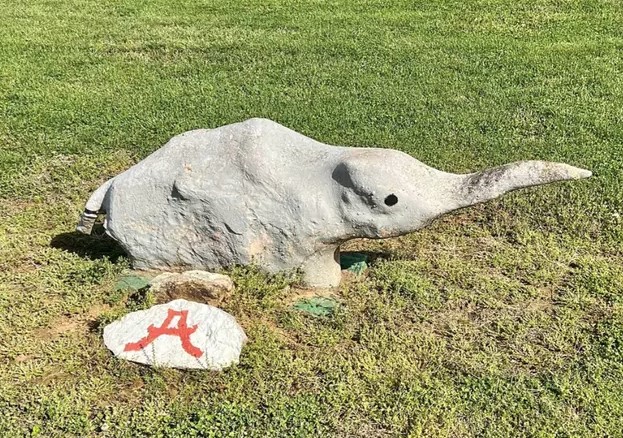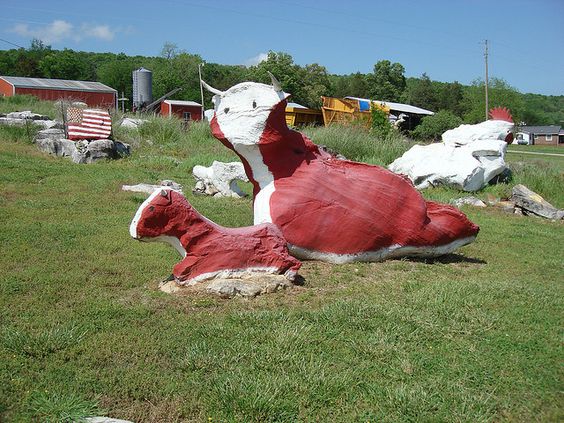 After Leonard passed away in 2003, Larry became the head zookeeper; however, Tammy had to step up to take over after her father's demise due to ALS earlier this year.
Tammy's husband, John, painted the park's newest addition, a turtle, but her two favorite animals are the elephant and the large red bull.
Tammy is now responsible for the keeper position, tasked with mowing the land around the zoo and repainting the animals every few years to ensure the hundreds of guests who visit the zoo, as well as the thousands of people enjoying the animals online, can recognize them.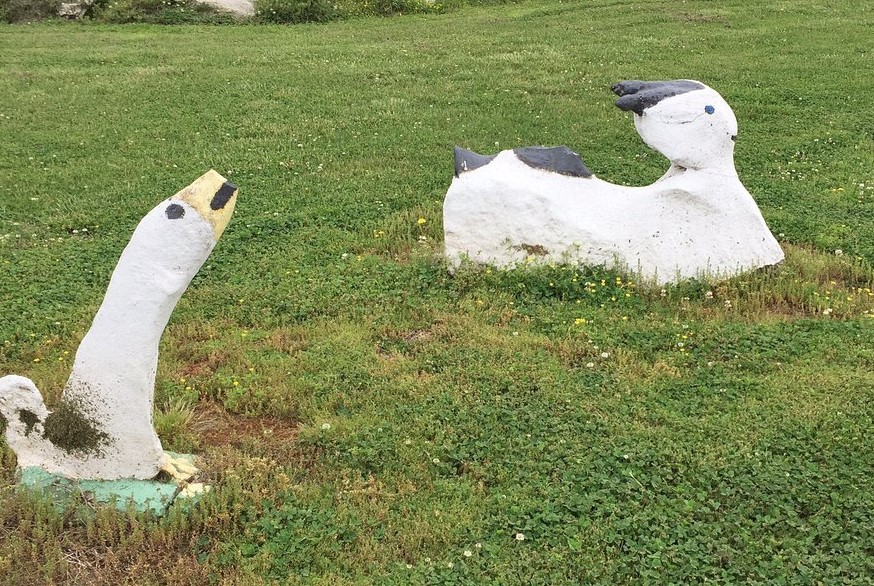 "There are between 150 and 250 households per month that ask for directions to the Rock Zoo. It's viewed online over 50,000 times each month," Tammy said.
Fortunately, visitors to the zoo haven't arrived expecting to see live creatures—at least not yet. Nevertheless, Leonard took precautions to ensure that people stayed away from the animals by painting a sign that reads, "Please don't feed the animals."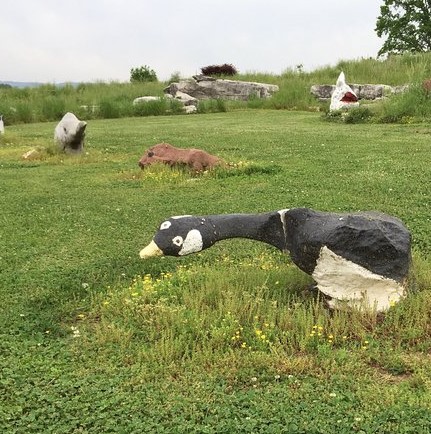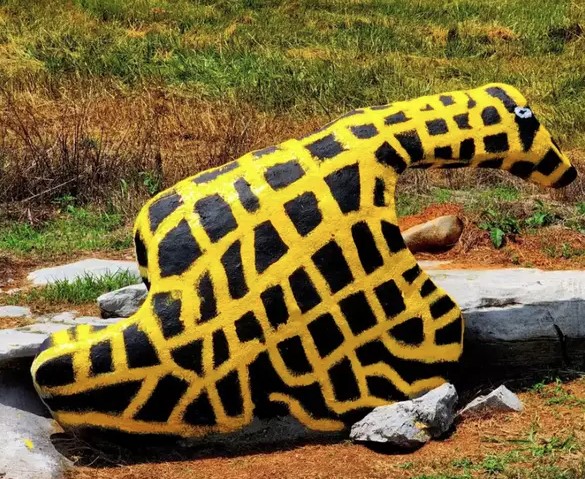 After donating a portion of the proceeds from its shirts and souvenirs to the ALS Association in memory of her father, Tammy hopes the zoo will continue to expand over the years. The remaining funds are used for zoo maintenance.
Although the zoo may seem like a short and enjoyable side trip for many, Tammy has "a lot of memories" associated with it.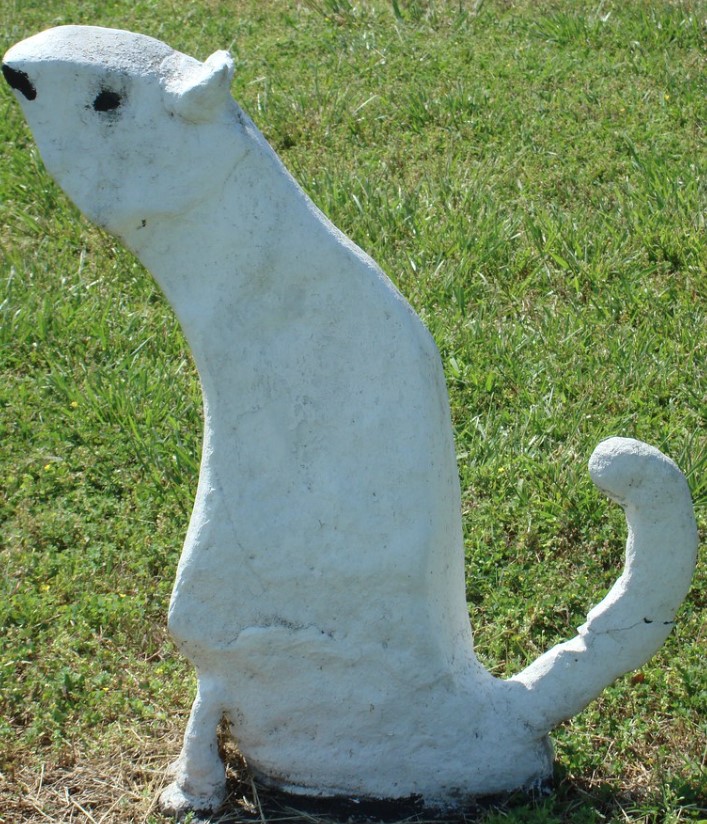 "When I was a little girl, I would help my grandfather re-paint them," she recalled.
"I'd watch him sit on his front porch and wave at the visitors that passed by and then I saw my dad as he would enjoy talking to people about the history and how it came to be. The Rock Zoo is just part of who we are since it's been there for so long," Tammy continued.
"I love that people come from all over and some even add a rock of their own that they have painted. I hope the Rock Zoo will carry on for many generations," she added.