The bride's decision to make her own cake likely saved her hundreds of dollars on her wedding. However, after she shared a video on TikTok, many people commented that her cake looked more like a 'children's birthday cake' or a 'volcano' than an ideal wedding cake.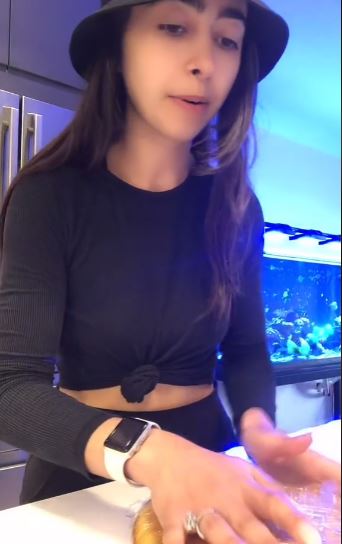 Laura, from the United States, posted a TikTok video that has since garnered a staggering 3.7 million views.
She captioned the clip with, 'Not sure if making my wedding cake at midnight the night before my wedding was the best idea.'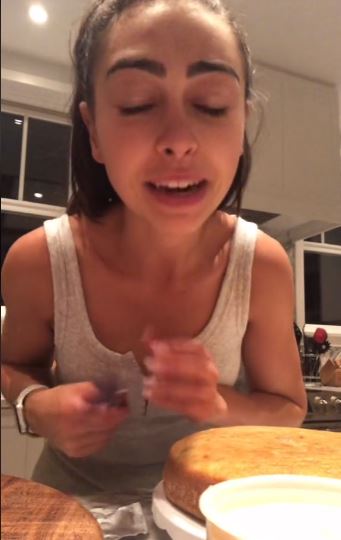 In Australia, wedding cakes can range in price from $300 to $1200, depending on the number of tiers and intricacies. In contrast, Laura's homemade version likely cost less than $30.
In the video, Laura documented herself baking the cake using five boxes of Betty Crocker cake mix two days before the wedding. She then refrigerated the cakes, which consisted of three eight-inch cakes and three 10-inch ones, before icing them at midnight on the day before her wedding.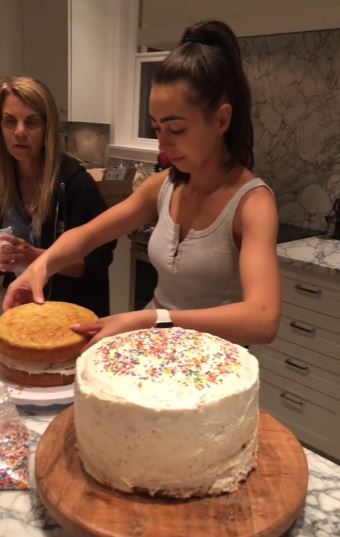 The video transitioned to Laura icing the cakes, with her candidly admitting that she had never iced a cake before. Using a long knife, she smoothed on the icing, stacked the cakes, and continued icing the stack. She added, "Then here's us trying to fix the icing.
To complete the look, she added a blue, glittery "The Saxes" cake topper.
She concluded the video by exclaiming, "There it is! So cute," 
While Laura expressed satisfaction with the 'adorable' final outcome, some criticize the DIY dessert. They mocked her decision to bake her own wedding cake just 12 hours before the wedding.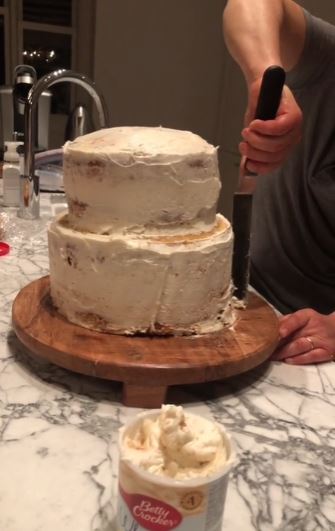 One person said: Hope you can afford a married life if you can't afford a cake. Maybe not ready to be fully adult yet? I give the marriage less than 10 years.
Someone else said: if someone gave me that at a wedding, I'd be laughing for years. Then I'd get up, take my gift and leave! height of RUDENESS! Spends the money on herself, but not her guests! Manners really have gone out the window! Can't fork out 50$ for a cake!! bahhahaaaaaa~ mind you, can spend a fortune on her sparkler! says it all. CLASSLESS!
Another added: Why the rainbow sprinkles? Without that, it might have looked OK for a wedding.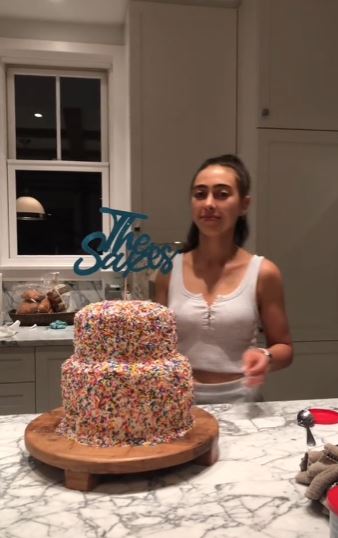 However, others commended Laura for her effort and cost-saving approach to baking it herself.
Another said: She seems to have enjoyed making the cake. That's all that matters. Those denigrating her are nothing more than bullies.
Someone: Good for her. I make wedding cakes - they aren't cheap as they take many hours, expensive ingredients, lots of specialty tools, molds, and veins for flowers. Lots of skills learned over the years. If she can make a good-tasting cake she is happy with and the guests like...good for her!
A partner who wants to do the job herself is a great partner! I wish the couple great happiness! Another added.