Dad-of-six Paul Young was getting fed up with his 'shopaholic' girlfriend's mountain of unworn clothes. Then, he decided to sell his wife Stacey Whyte's extensive collection of unworn clothes on Vinted, making a fortune.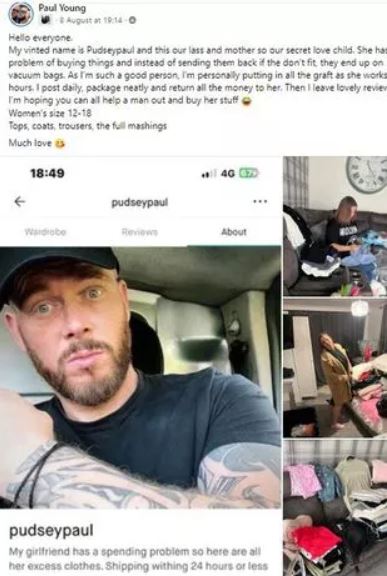 Over 200 unworn garments had accumulated in their house, prompting him to take action and create an account on Vinted to free up some space.
Paul Young, from West Yorkshire, turned to the selling platform when his partner Stacey Whyte amassed an extensive collection of unused clothing, causing their home to be overwhelmed with garments.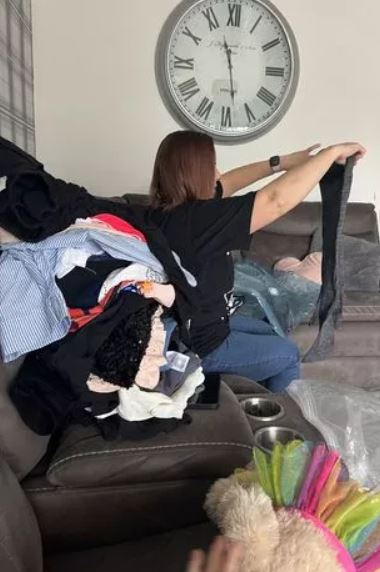 Despite storing the clothes in vacuum-sealed bags, their house was still inundated with outfits. To address this, Young spent five hours photographing and uploading listings onto the online marketplace. Many of the unwanted items Whyte wanted to sell are still brand new with tags.
He said: "My girlfriend has a spending problem so here are all her excess clothes. Shipping within 24 hours or less."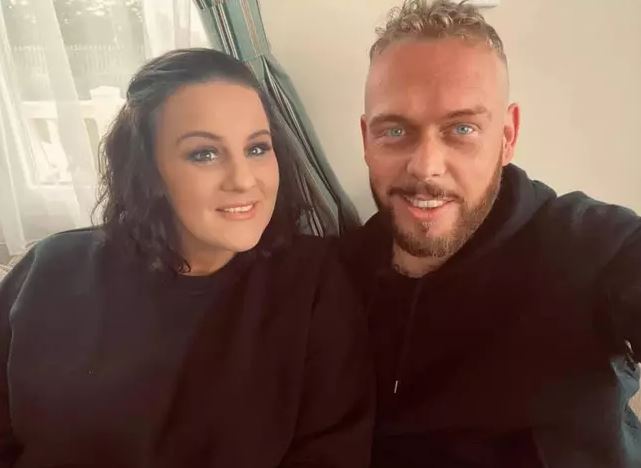 He explained that his partner is always purchasing, creating an incessant cycle.
They found themselves scouring the house for available space to accommodate various items, and there seemed to be an abundance of bags filled with clothes spilling out from various places.
Even the wardrobes were filled with vacuum-packed bags of clothes she doesn't even wear.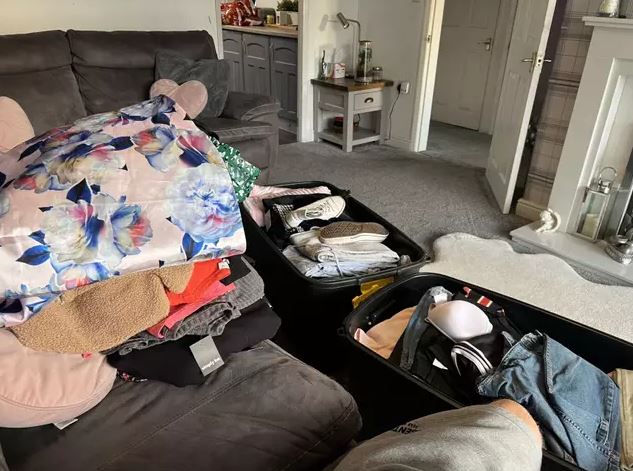 He adds: "They were coming out of the eaves of the house, out of the loft, and out of the basement as well. We were going to take them to the charity shop when people on Facebook suggested I put it all on Vinted to see if I could get some money."
Admin worker Whyte, 43, added: "I'm happy for the help. I work long hours and don't have a lot of time to do it all myself.
"I didn't realize how popular the site was, but the extra money is a big help towards daily bills."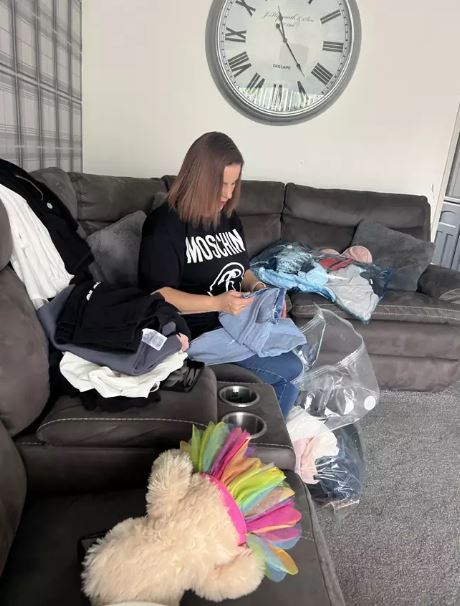 In addition to generating additional income for the couple, the Vinted account has also garnered considerable attention, now amassing a following of 1,700 users.
Following Young's Facebook post about the page, some individuals even playfully remarked that 'every wife needs a Paul to do their Vinted'.
In a span of just over three weeks, he managed to earn around £300 from it, completing about 60 sales. Every evening, he would gather items, pack them up, and send them out to the Post Office, Evri, and all these lockers.
"I was making daily trips to post it all off; people have been buying in bulk as well."