Over the past year, the cost of various items, including food, beverages, and clothing, has seen a notable increase. In response to rising prices, some individuals have resorted to unconventional methods to save money as winter approaches.
A TikTok video posted by @southcentraljag features a man who has raised eyebrows with his money-saving steak hack, leading some to question its legality.
The video shows an unknown man engaged in a price tag-switching scheme at an undisclosed store, managing to secure a substantial discount without any major issues.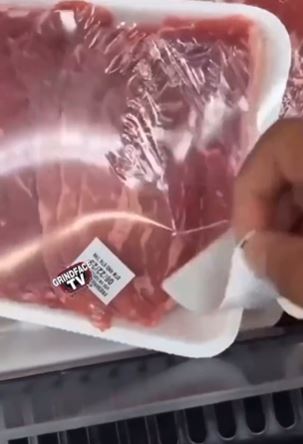 While steaks can be quite pricey, with a 0.94 lb. bottom-round steak package costing $7.84, this man sought an even better deal.
He removed the label from the $7 steak and placed it over another piece of meat that should set a customer back $41.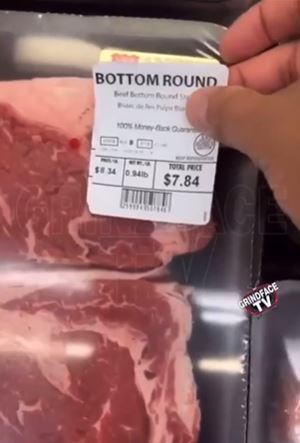 According to Kelly Schmidt, CEO of the Minnesota Beef Council, said:  "seeing record high cattle prices as well because the processors in the middle that need the beef to get to the restaurants and stores, they're really having to fight for that product."
Commenters on the TikTok video have raised concerns about the legality of this hack, and some have pointed out that such actions can lead to legal trouble.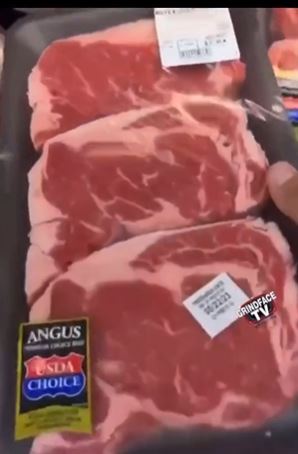 One person said: As someone who's worked in a grocery store before, I'm amazed you got the sticker off so easy. 
A  second wrote: I've been wanting to buy some ribeyes but they are too high . . thanks for the tip.
A third commented: When I was a kid I worked at a grocery store. Seen a guy get arrested for this.
Someone else said: I almost can't blame someone for trying this, but if you think this is a "hack" and "legal", you might be part of the entitlement problem we have these days. I can just see someone arguing about being right for doing this at a grocery store. 
Another wrote: This is theft and he should be prosecuted
Self-checkouts have no ability to distinguish between cuts of meat, it only scans barcodes. But also checkout operators who can't tell the difference between cuts of meats sets this up to be a successful scam. May not be legal but has the potential to work incredibly well. Unless supermarkets find a solid alternative way, do what you gotta do, remember there are consequences when caught! Another added.