An unidentified woman is reportedly tearing into another passenger who allegedly spent the entire trip trying to push her seat upright, causing fury and an incident over reclining airplane seats.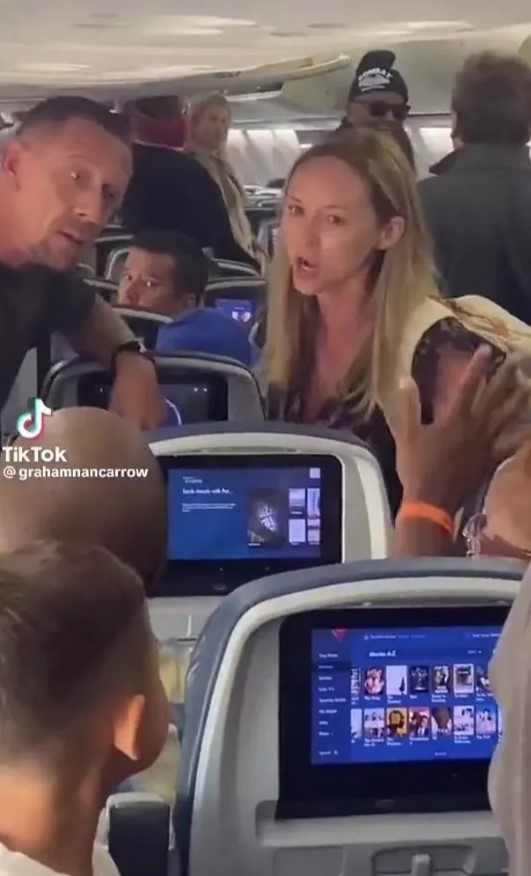 After arguing for her seat, she flipped on those sitting behind her, leading to a shouting match that went viral on social media.
With a strong Southern accent, the woman yelled at the couple sitting behind her: "The whole trip she pushin' my seat!" she said, and the man next to her backed her up: "You've seen it."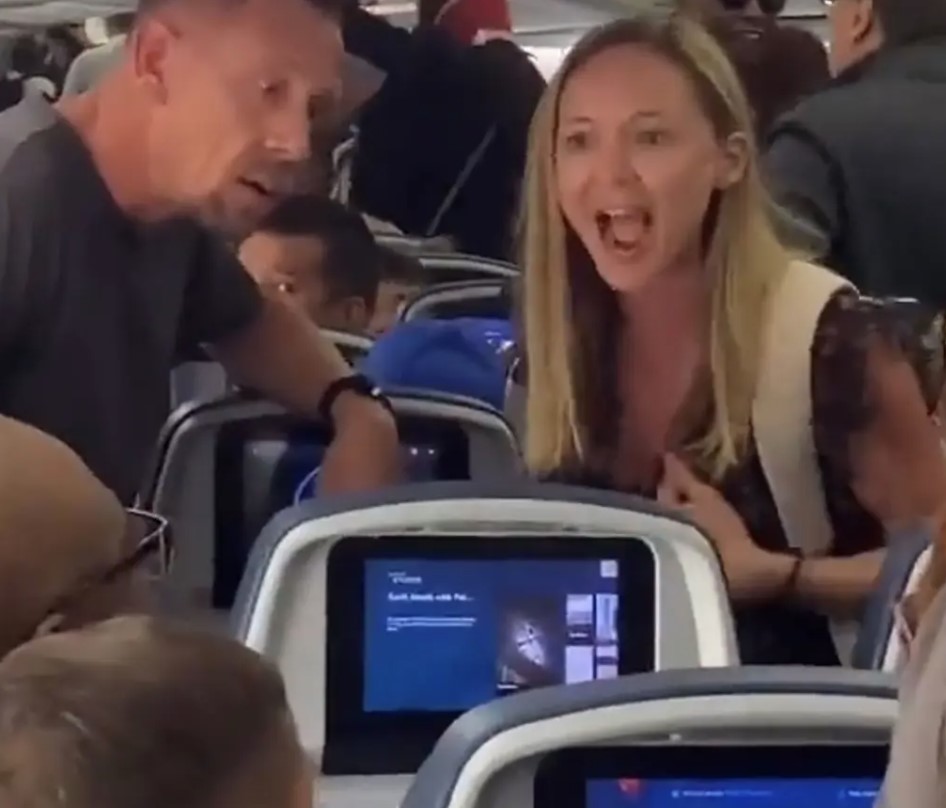 "Both of y'all was doing the same thing," says the man seated in the row behind the woman as he tries to reason with her and settle the situation.
However, the man had little chance to make his case because the furious woman got up and gave him a fierce look.
"No!" she continued. "You have seen it! You know she did! I'm allowed to put my seat back! I'm allowed to put my seat back! I'm. Allowed. To. Put. My. Seat. Back!" says the outraged woman.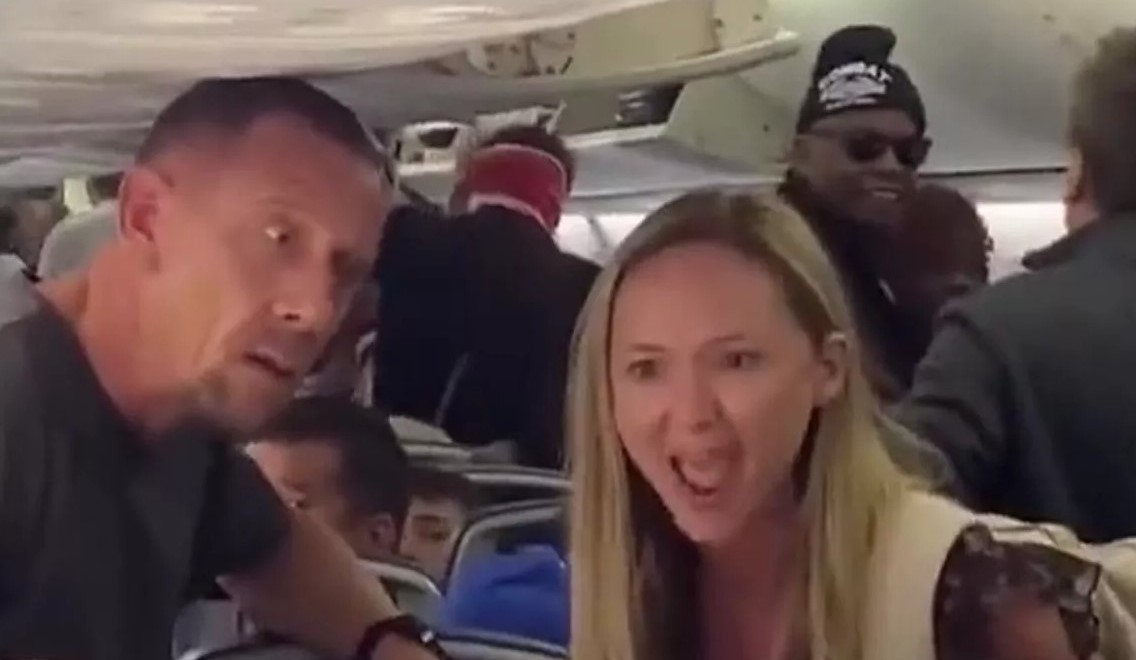 As usual, the argument on plane seat recline began viral and quickly gained traction online, generating debate on social media.
"I pay for it, so I will recline; neither she is," one social media user commented.
"I always recline. Bad back and you don't have to explain why to anyone," another replied.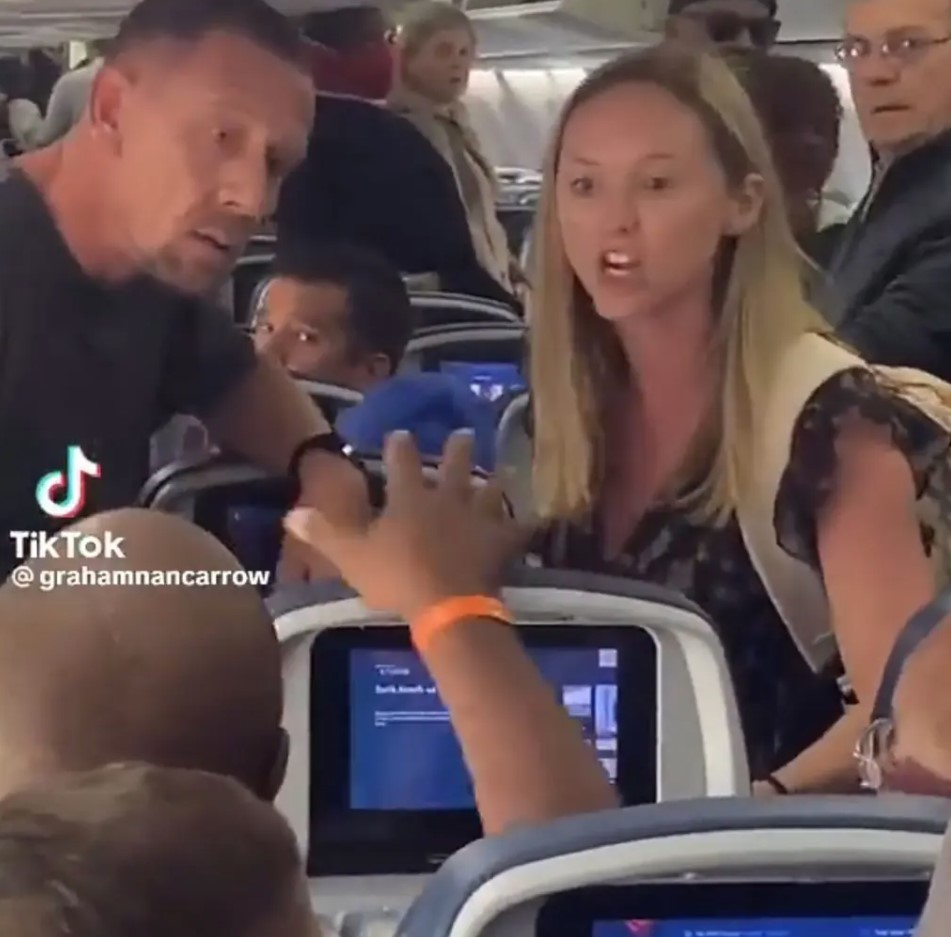 "I mean if she wasn't allowed to put her seat back then why was the seat adjustable??" wrote another.
"She can have the recline the seat, but also be mindful/considerate of others," someone said.
"The lady that's mad, I get it, but you could have nicely had a conversation instead of trying to force her seat back up. It's rude," another affirmed.
"It's personal space in such a tight space... just ask prior to reclining," someone explained.
"It can be irritating or uncomfortable for the person seated behind. However, it is completely reasonable to recline your seat if you want to," Boyd told The Points Guy, adding one should be mindful of what their rear-seatmate is doing before raising or lowering their seat.