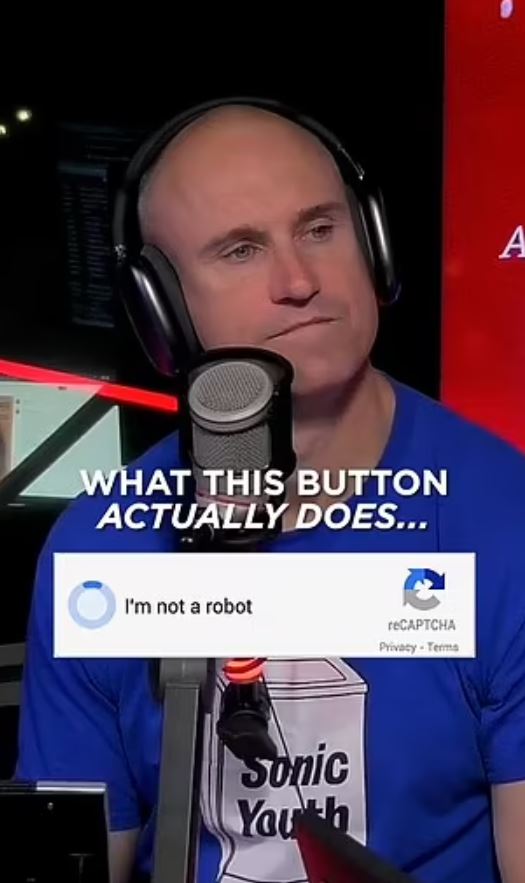 Have you ever visited a website and encountered the question of whether you're a human or a robot? Many people might not be aware of what clicking 'I'm not a robot' actually does when browsing online.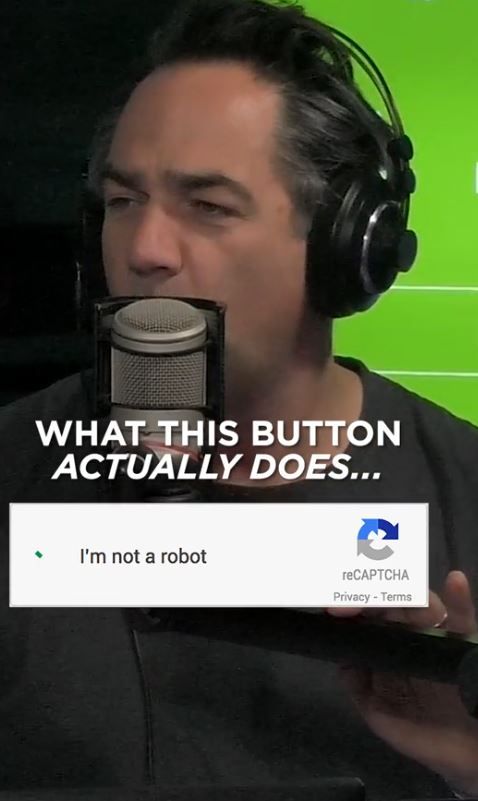 If you're unsure, don't worry; you're not alone. We're here to provide you with the answer. In a viral TikTok video, presenters Ryan 'Fitzy' Fitzgerald, 46, and Michael 'Wippa' Wipfli, 43, shared their knowledge on the topic with comedians Alan Davies, Maisie Adams, and Holly Walsh. In the footage, the presenters explain the mystery behind the 'I am not a robot' button.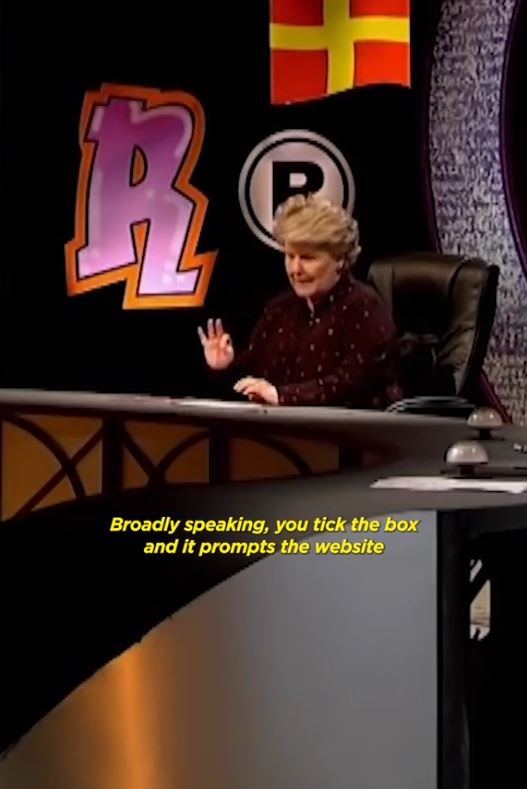 The 'I'm not a robot' checkbox is called a CAPTCHA - an acronym for 'Completely Automated Public Turing Test to Tell Computers and Humans Apart'. When you check the box, your data is gathered in real time.
This system grants web hosts the ability to differentiate between human and automated interactions with their websites. Once the checkbox is selected, it triggers the website to scrutinize your browsing history.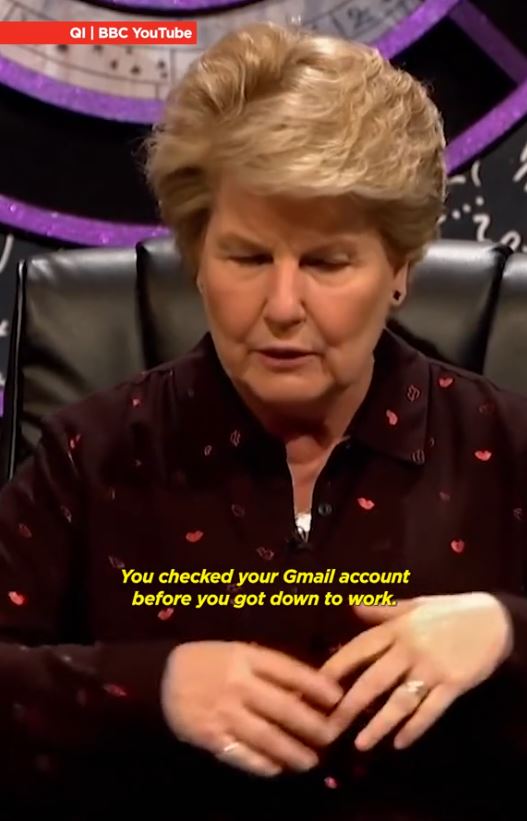 Wippa explained on TikTok: 'What I didn't realize is if you click I'm not a robot - what it actually does when you press that button - they're collecting data at the same time.'
He added: 'Ticking the box is not the point. It's how you behaved before you ticked the box that is analyzed'. 
In a short snippet of the QI show, Sandi explained: 'Broadly speaking, you tick the box and it prompts the website to check your browsing history.'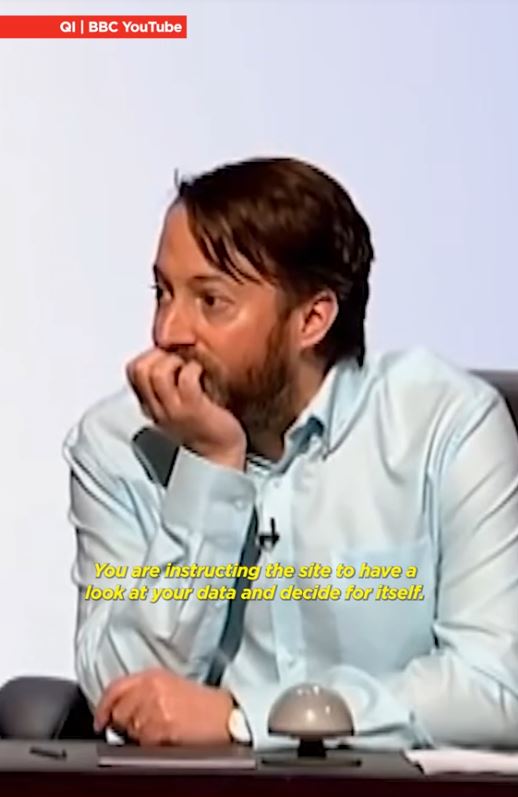 'So let us say for example just before you tick the box you watched a couple of cat videos, and you liked a tweet about Greta Thunberg.'
'You checked your Gmail account before you got down to work. All of that makes them think that you must be a human.'
'Essentially when you are clicking I am not a robot, you are instructing the site to have a look at your data and decide for itself.' 

The video left viewers shocked and sparked a debate about the post, disputing what 'I'm not a robot' really means.
One person said: As the BBC's QI once revealed, ticking the little box is actually letting the site check things like your internet browsing history to determine whether you're a real person or not.
A second wrote: Aaah this does make sense, if you are opening your browser for the first time, just after installation, you have those fire hydrant, buses, bicycle pictures.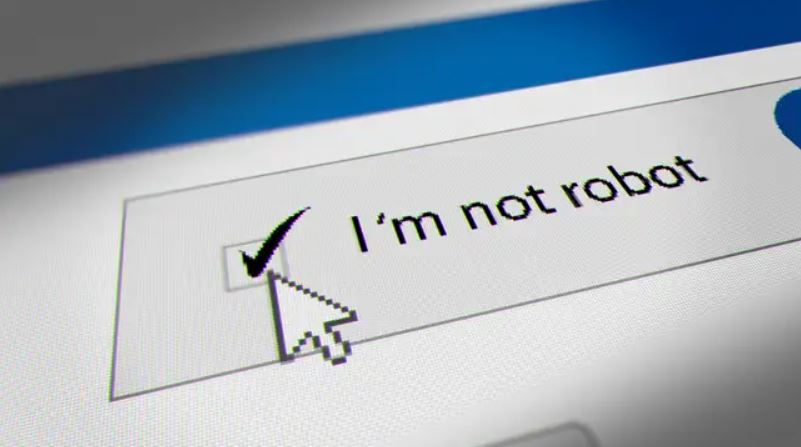 A third commented: I always thought that we are helping to develop an AI that will eventually will be full of data to identify images. We are simply inputting the data. 
Someone else said: I thought it was your mouse movement tbh
Another added: What they missed is that the website/company where you clicked "I am not a robot" doesn't get to see your browsing history. Only your own browser does