On a train journey in Colorado, passengers witnessed an astonishing moment when they spotted what they believed to be Bigfoot walking through shrubs on the mountain.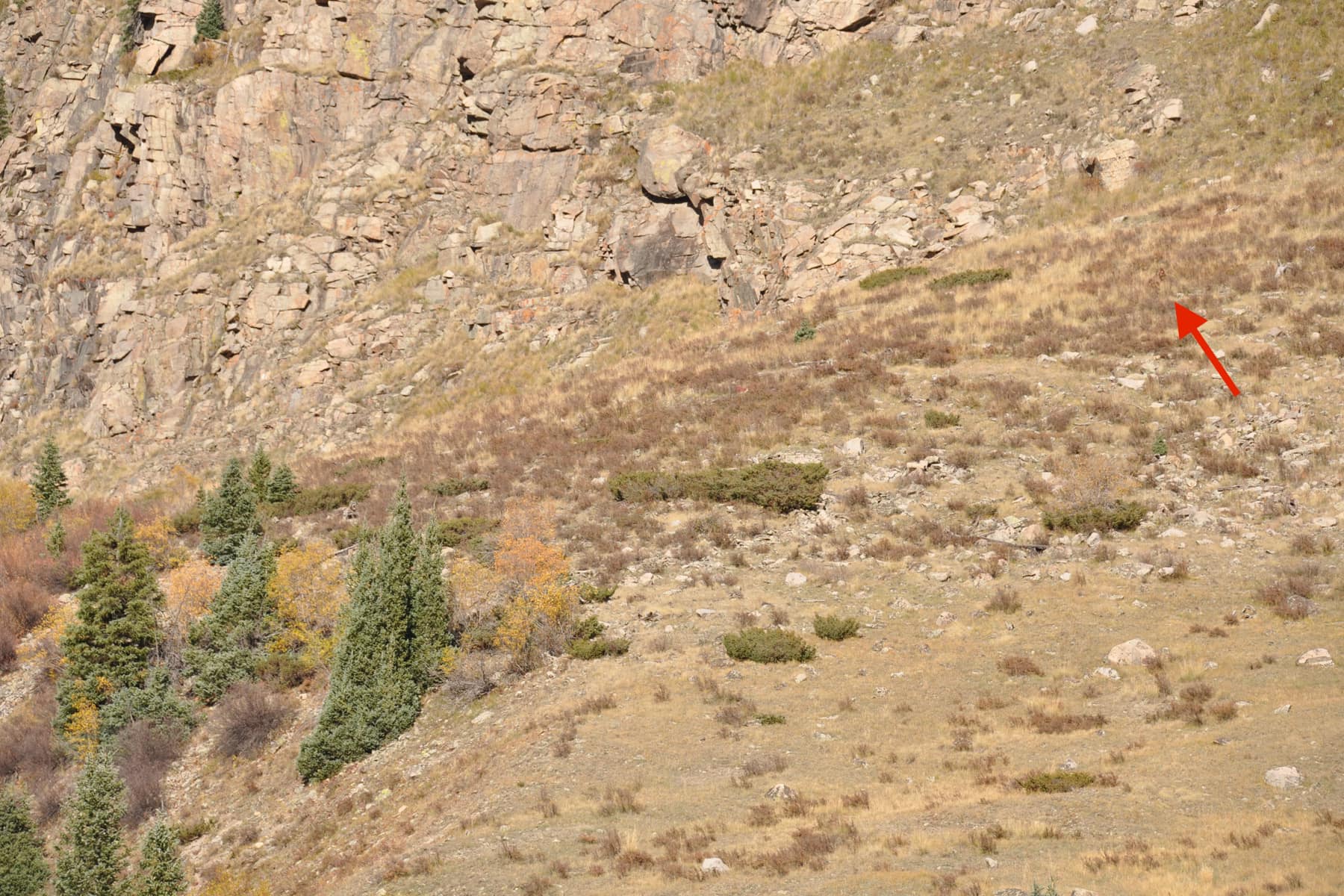 During a Narrow Gauge train from Durango to Silverton on a Sunday, Shannon Parker Parker from Cheyenne, Wyoming was with her husband Stetson Tyler distracted by a hairy creature instead. Tyler suggested, 'I think I saw Bigfoot.'
Another passenger named Brandon noticed the couple's reaction and decided to use his phone to capture footage of the elusive creature.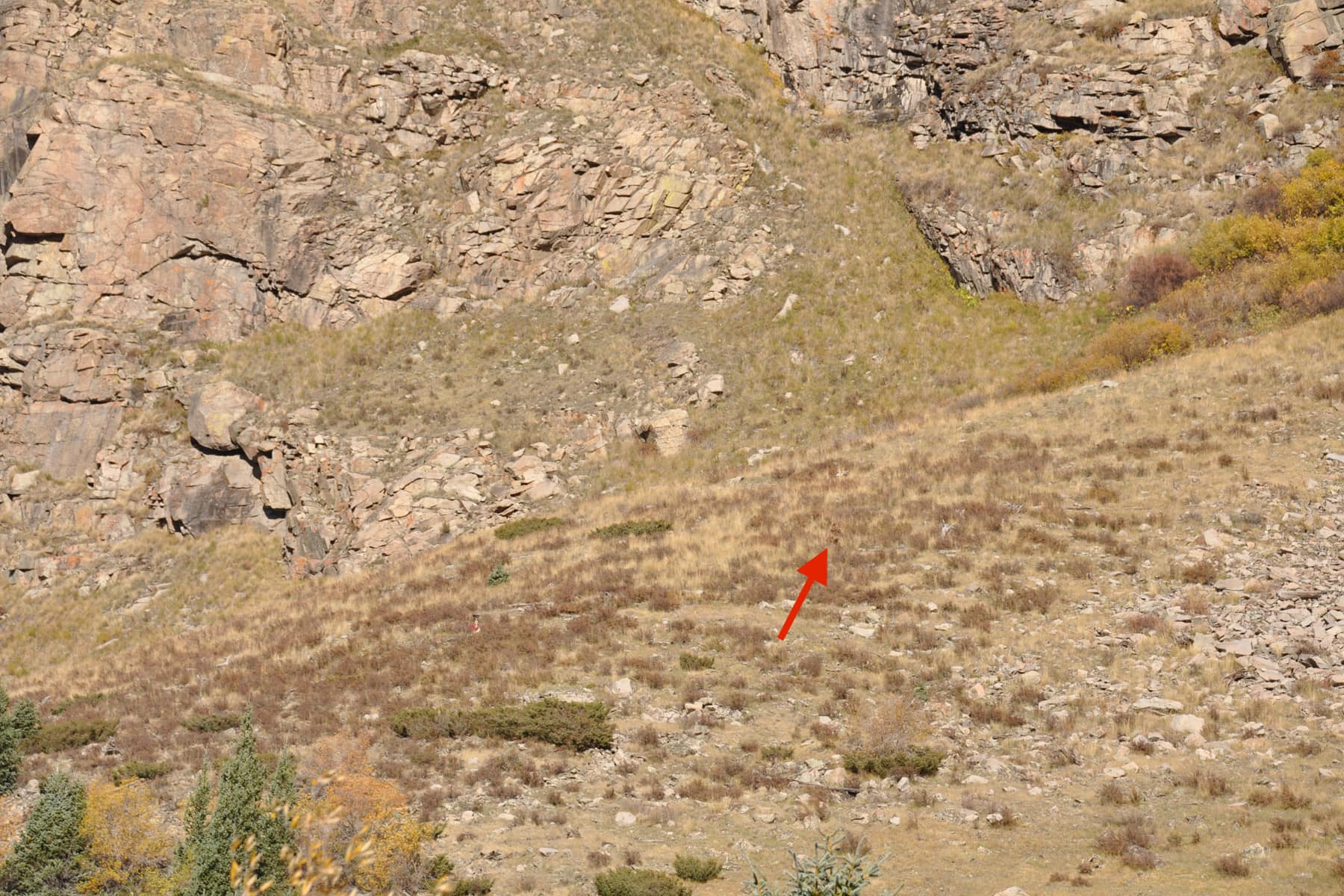 As he recorded the scene, Brandon referred to the creature as 'The ever-elusive creature Bigfoot'. 
Her post on Facebook read: 
It's story time y'all! On Sunday, October 8, 2023, Stetson Tyler and I took the Narrow Gauge train ride from Durango to Silverton. After leaving Silverton and heading back to Durango, I asked Stetson to help me look for elk in the mountains. As we are passing by the mountains, Stetson sees something moving and then says I think it's Bigfoot.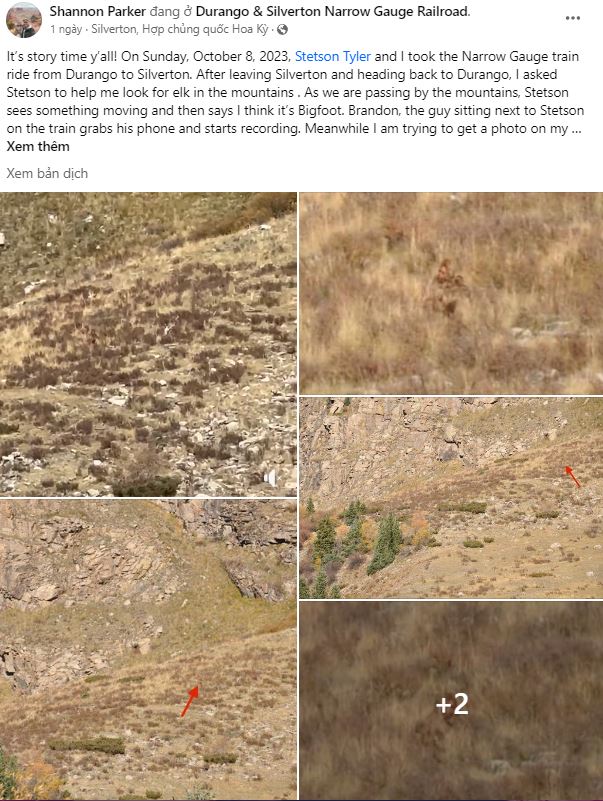 Brandon, the guy sitting next to Stetson on the train grabs his phone and starts recording. Meanwhile, I am trying to get a photo on my camera. Below is the video Brandon @bt92.travels got and the photos I took. 
Y'all, out of the hundreds of people on the train, three or four of us actually saw, as Stetson says in the video, the ever-elusive creature Bigfoot! I don't know about y'all but We Believe!!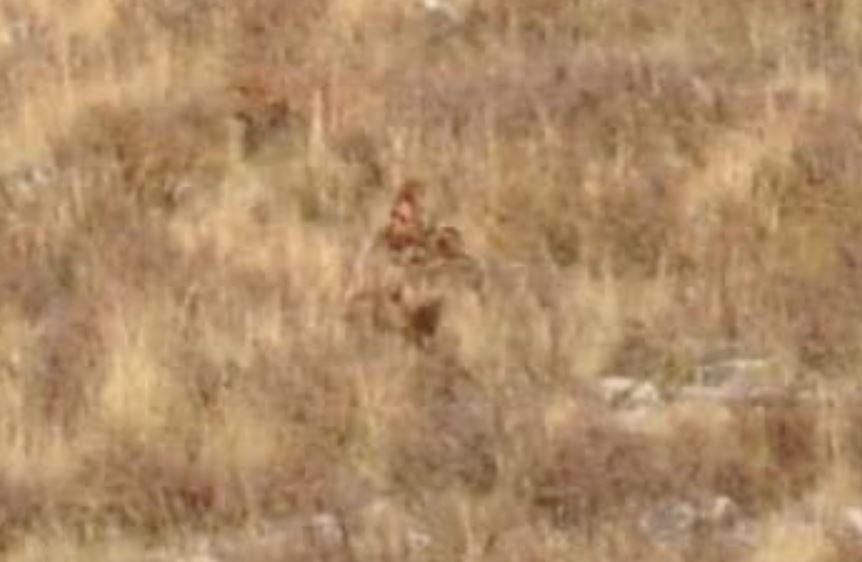 The footage showed Bigfoot, also known as Sasquatch, roaming the hillside before squatting down into a seated position. It then appeared to blend into the dark brown shrubs as it moved back and forth, occasionally glancing toward the steam engine train.
According to Newsweek, Parker shared, 'When we spoke to the conductor on the train, he told us he had never seen anything like it before, and he himself has experienced unexplainable things while snowshoeing in those mountains.'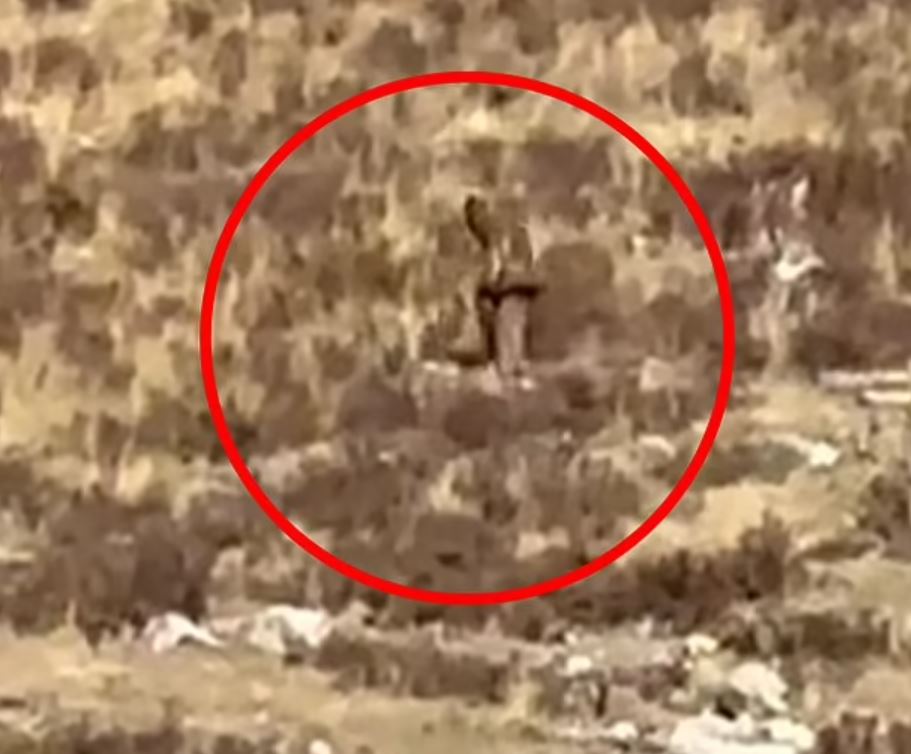 The video quickly went viral on social media and has garnered a range of responses. While some believe it to be a genuine encounter, others suspect it might be a hoax
One person said: Man in a suit walking by a railroad with plenty of witnesses on the train conveniently. I bet whoever it was is having a right old chuckle to themselves right now.
A second said: Whatever it was it's Huge! Could very well be the best evidence yet.
A third commented: I am a skeptic, but if it were a man in a suit why would he go through all that, buy/make the suit walk to the middle of nowhere, and then squat down in perfect camouflage so you not see?
Someone else said: Another 240p bigfoot video. Great...
Another wrote: Wow!! That's the mystery!!! One of these hairy is different from all the hairy's lol. Follow that hairy and find the portal.
Watching the video below: 
In August, a 2015 video of another Bigfoot sighting resurfaced, captured by a hunter named Josh Highcliffe. He posted the video on his YouTube channel, which went viral and sparked a debate among fellow Bigfoot enthusiasts.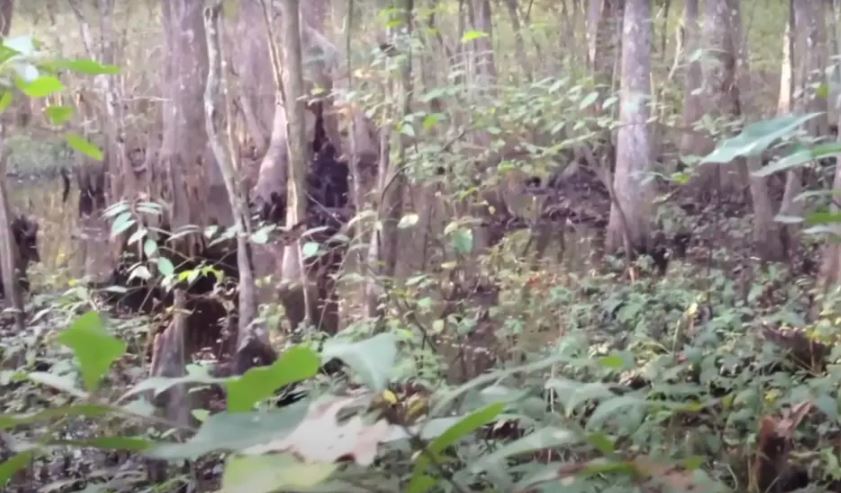 In his account, Josh estimated the creature's height to be at least seven feet. He admitted that, at first, he thought he was looking at a hog until the creature stood upright.
Many people were even shocked when they watched his video.
The legend of Bigfoot dates back to 1958 when journalist Andrew Genzoli, from the Humboldt Times, published a captivating reader's letter about loggers in northern California who had come across mysteriously large footprints
Watching the video below: