In 2018, photographer Chie Kelly managed to capture astonishing shots of an unidentified, eel-like creature slowly swirling on the surface of the renowned Scottish loch.
However, she chose to keep the pictures a secret until now, following a recent extensive search for Nessie over the weekend.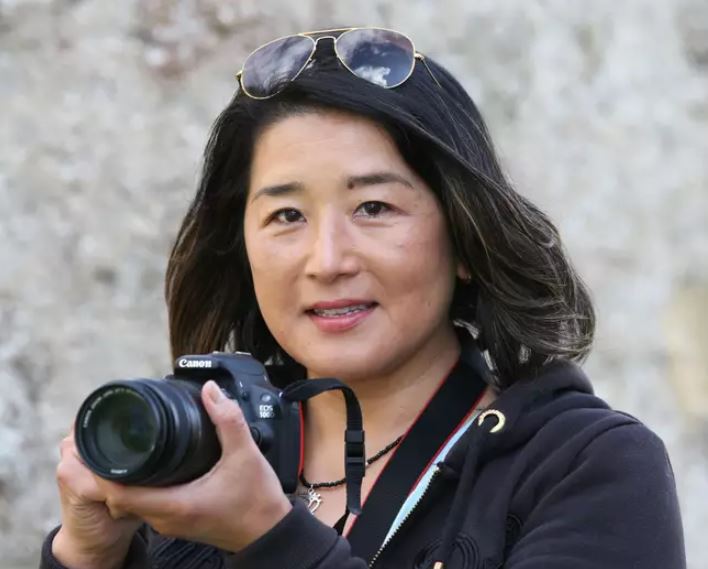 The 51-year-old individual has finally decided to publicize the images that she was previously too scared to share. Her fear of potential public ridicule and scrutiny had prevented her from sharing the photographs earlier.
While Chie Kelly, a translator, was busy taking photographs of the Dores area, she and her husband Scott, a businessman aged 68, spotted something unusual floating about in the water.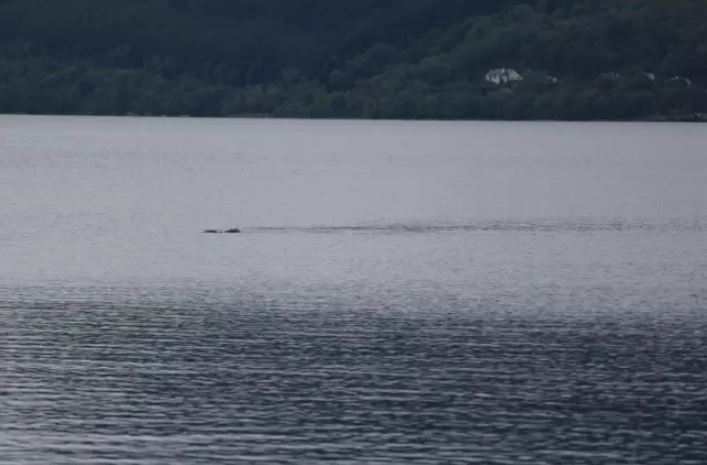 The enigmatic creature appeared to be moving from right to left, covering approximately 100 meters, before never resurfacing again.
Initially, she decided to keep the images to herself. However,  Kelly was later inspired to unveil them in light of the recent massive search for Nessie, the largest in over 50 years, in which hundreds of volunteers took part.
She presented the photographs to veteran Nessie hunter Steve Feltham, who has earned a world record for his enduring dedication in searching for the Loch Ness Monster for more than 30 years from his base in Dores.
Naturally, he was beyond astounded.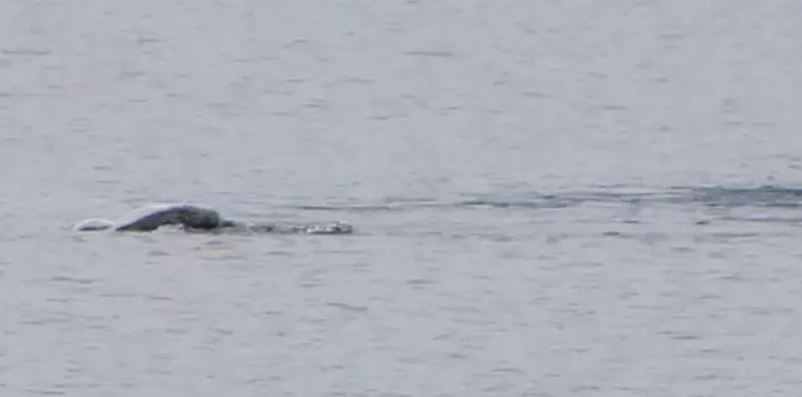 She recalled that fateful summer's day: "We had lunch in the Dores Inn and then started walking around. I was just taking pictures with my Cannon camera of Scott and our daughter Alisa, who was then five, when about 200 meters from the shore, moving right to left at a steady speed was this creature.
"It was spinning and rolling at times. We never saw a head or neck. After a couple of minutes, it just disappeared and we never saw it again."
At first, Kelly speculated whether the creature she witnessed could be 'an otter or a pair of otters or a seal'. However, she distinctly noted that she never saw a head and that it 'never came up again for air'.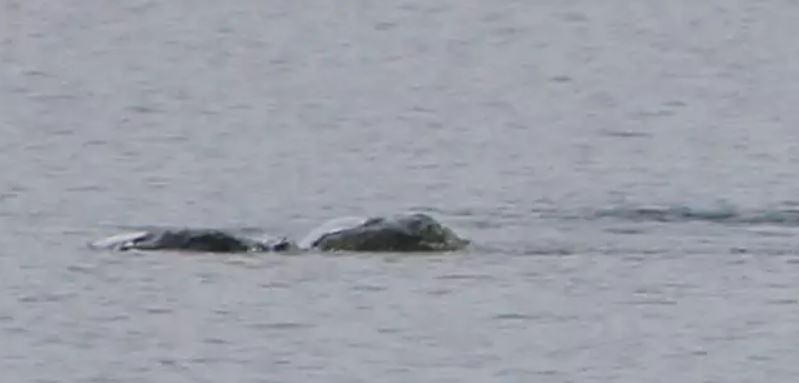 "It was making this strange movement on the surface," she went on, "We did not hear any sound. There were these strange shapes below the surface. I could not make out any colors - the water was dark."
"I have always believed there was something in Loch Ness. There is something unusual there, but I don't know what it is. What I saw looked like a serpent. It was definitely a creature and it was moving."
Speaking of the groundbreaking shots, Feltham exclaimed: "These are the most exciting surface pictures (of Nessie) I have seen.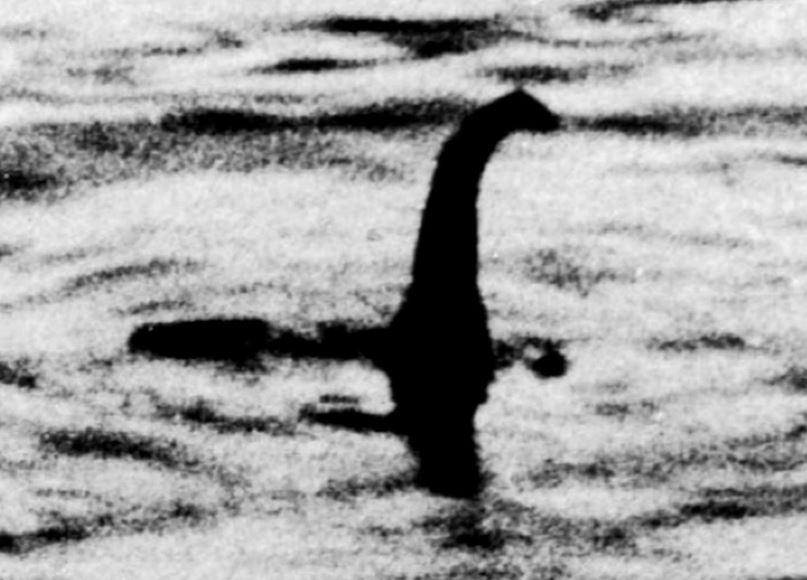 "They are exactly the type of pictures I have been wanting to take for three decades. It is rare to see something so clear on the surface."
Steve Feltham further mentioned that Kelly's photographs served as "vindication" for people who firmly believe in the existence of something unexplained within Loch Ness.
Despite thoroughly examining the images, Feltham openly admitted that he was still unable to determine still do not know what it is. Having had the opportunity to meet with the Kellys on two occasions, he attested to their authenticity. Feltham successfully convinced them that making the photos public was of utmost importance as they warrant further investigation
He firmly stated that the captured entity was neither driftwood nor any known object – It is not driftwood - it is a moving creature and totally unexplained.