A woman left millions of viewers on social media shocked after she recorded herself washing her boyfriend's stained pillows for the first time in a decade.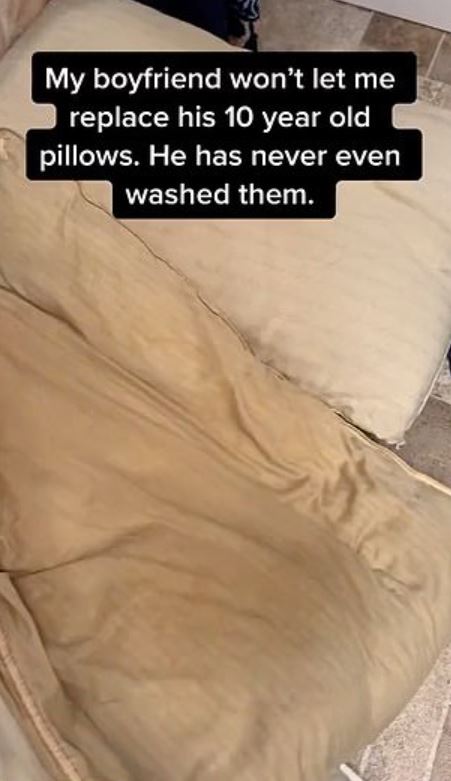 In the video, the TikToker documents the entire cleaning process, washing three of the dingy pillows. The footage reveals that three of the pillows had turned yellow, and she noticed that he had never washed them once during all the time he had them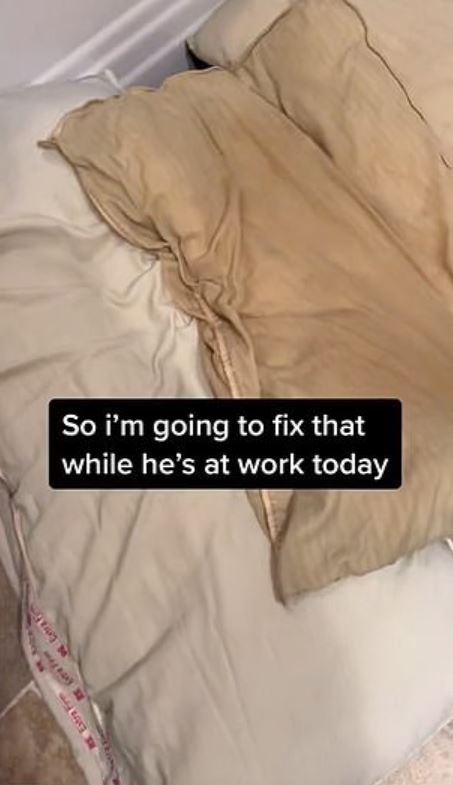 In her video, she was seen placing the pillows in the bathtub and adding a couple of dishwasher tablets as part of the cleaning process. Then, the results were astounding.
The video quickly went viral on TikTok and gained millions of views, leaving viewers astonished at the appalling state of the pillows before their cleaning.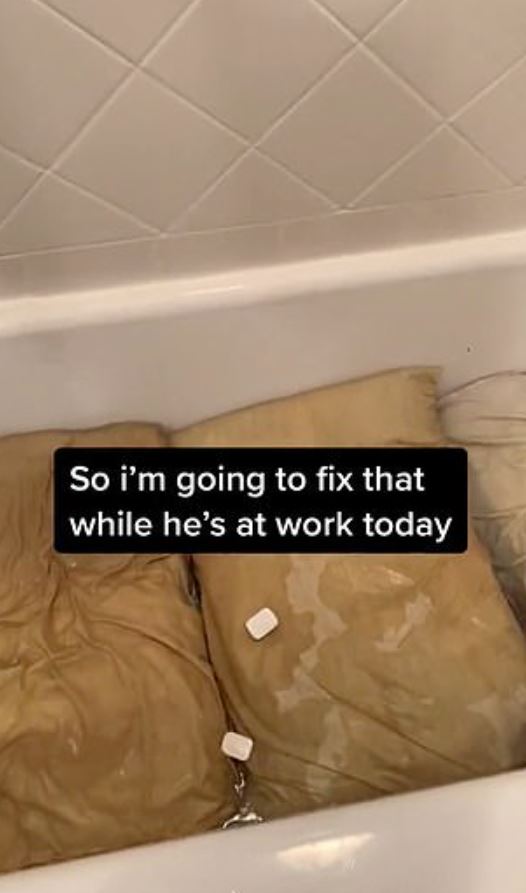 Social media users were shocked by the condition of the pillows. Some suggested that pillows are typically recommended to be replaced every one or two years and washed at least four times a year.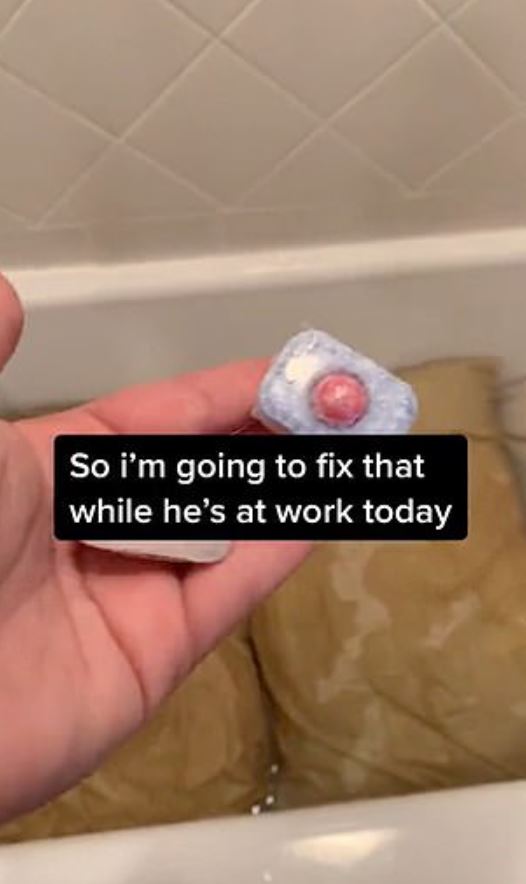 One person said: 10 years old??? FFS just put some new ones!! most girls I know would not allow a dirty c$&t like that anywhere near them
A second wrote: You can get pillows for $6 at Walmart, so if someone has used the same pillow for 10 years and you're dating that person, then you should be spending time being embarrassed for yourself instead of washing it.
A third commented: She's lucky mixing all those chemicals didn't cause toxic fumes. I would never mix bleach with other chemicals.
Someone suggested: For crying out loud, it's been 10 YEARS buy some new pillows and some pillow protectors while you're at it. No one wants to sleep in a face full of bleach.
Another gives advice: Bleach gets things white, imagine that, I would have run down to my nearest Walmart & picked up new pillows for as little as $10.00 each.
Your boyfriend is a pig. That's a bigger problem than how to wash pillows that should have been thrown out years ago. Another added. 
According to Daily Mai, an expert from Christy England, a supplier of Wimbledon and the royal family, has advised that:  'pillows should be washed every three months because, similar to bedding, they contain a build-up of sweat and dead skin.'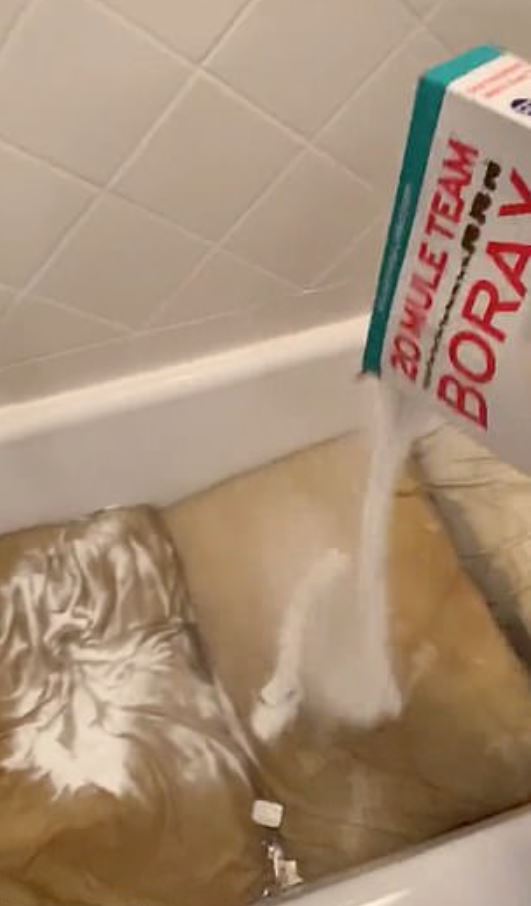 Some fabrics might be retaining a horrifying buildup of dirt, and people often make the mistake of assuming that a regular run through the washing machine is sufficient to thoroughly clean their clothes and linens. However, it may not be as clean as they think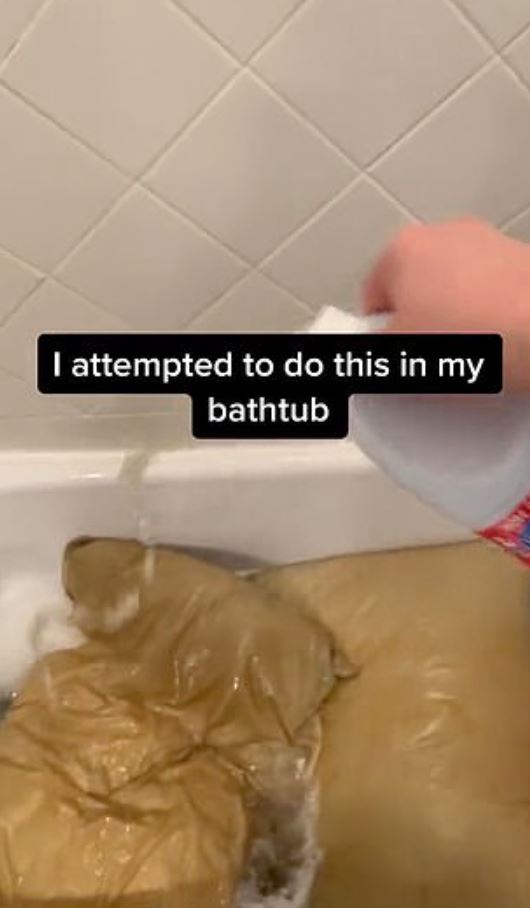 One method to achieve a truly deep clean, effectively removing the grime that washing machines might miss, is a technique that entails soaking the laundry in a bathtub filled with hot water, baking soda, Borax, and detergent. This is a similar tip to what the TikToker used for her boyfriend's pillows
Watching the video below: