A McDonald's customer, Christopher Olive, became extremely furious after being charged $16 for a burger, fries, and soda.
Christopher Olive, known as an influencer, recorded a video on TikTok to express his frustration after being charged a 'crazy' $16 for a burger, fries, and soda.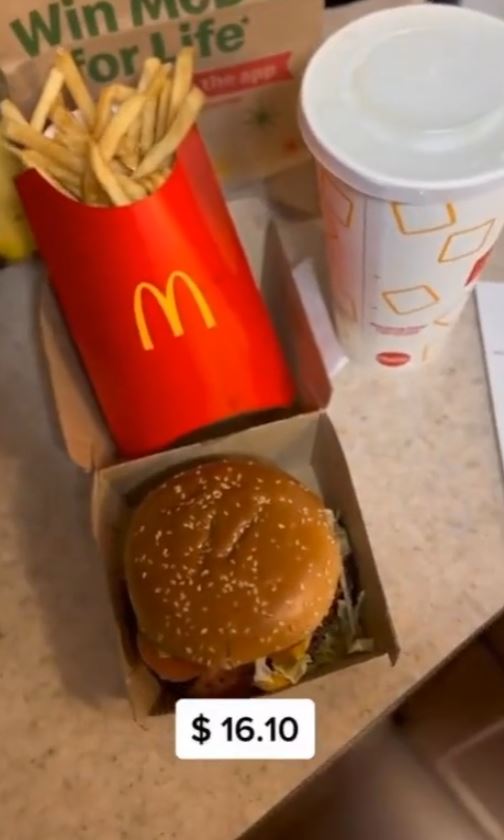 In the footage, he said to his followers: 'So, I understand there's a labor shortage, wage increases, and a number of other factors,' 
'But $16? $16 for a burger, a large fry, and a drink? It's just crazy!'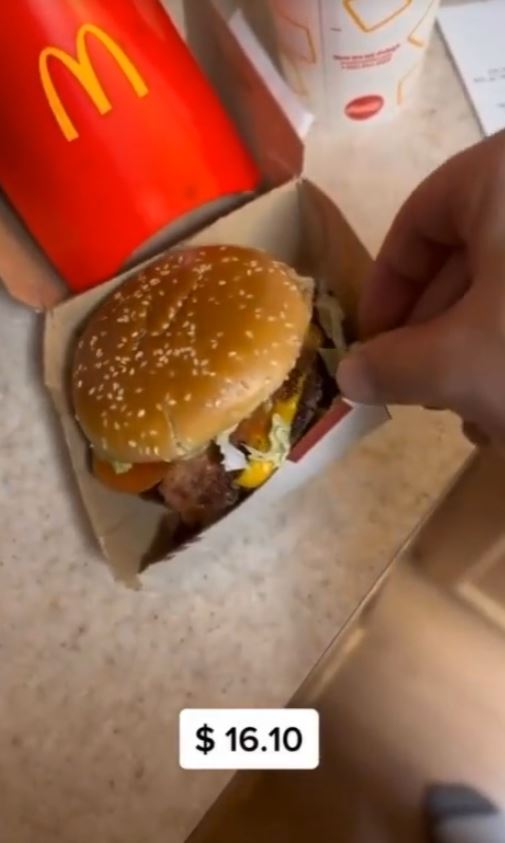 This video garnered over 600 thousand views, 31.6 thousand likes, and numerous comments and shares, with many customers sharing their disappointment that the fast-food chain is no longer as convenient or affordable for ordinary Americans.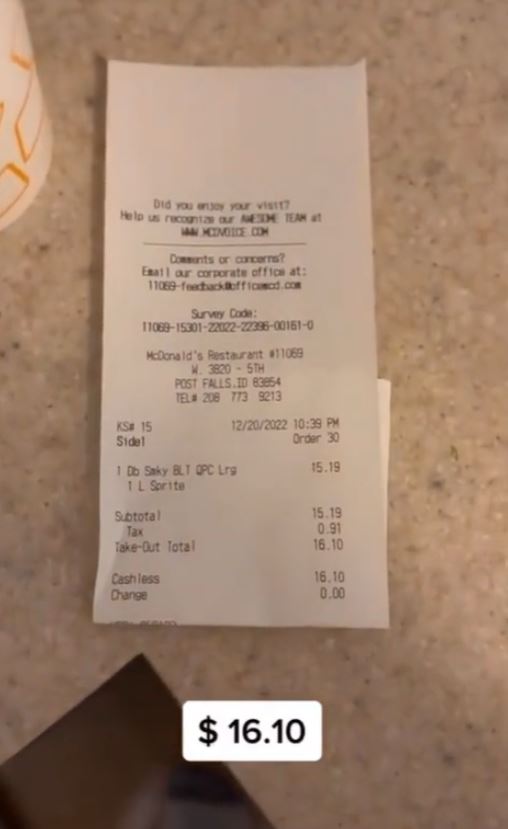 One person said: I paid $23 the other day at Saladworks soup and a salad insane.
A second wrote: Lol McDonald's has been expensive for years now. Definitely not worth it. For the same price, I can go to Bubba Gumps at the beach with a nice view.
A third commented: Wait till California's new minimum wage kicks in at over 20 per hour. The 20 an hour will not be enough to eat at McDonald's.
Someone else said: I stopped going, too expensive now, and the same low-quality food. Better food elsewhere. They lost their value, but clearly don't care.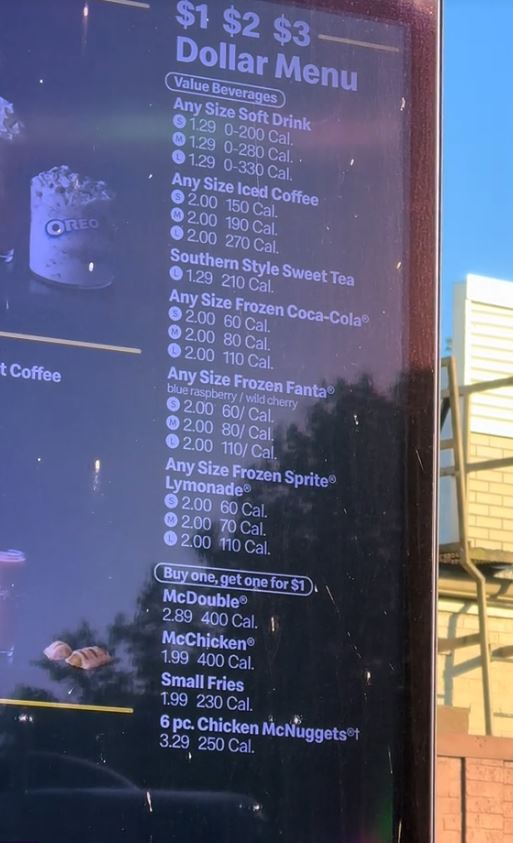 This is not the first time McDonald's customers have criticized the fast-food chain for no longer being affordable. Anne Arroyo, from Ohio, expressed her anger over the fast food on TikTok.
She criticizes that Donald's, claiming it's 'no longer budget-friendly,' and shares their order receipt as evidence.
In her video shared on TikTok, she slams McDonald's as a fast food chain for 'no longer affordable' after a recent visit to the drive-thru. She furiously vented against McDonald's for letting its prices become excessive.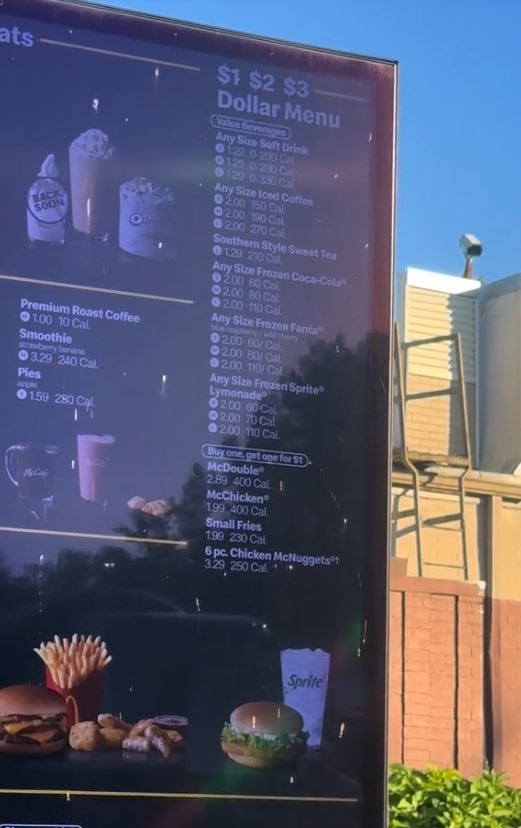 She said: ''McDonald's has a dollar menu right now without a single item that costs $1,' 
Arroyo noted that, despite the restaurant advertising a 'dollar menu,' every item was priced above $1, with soft drinks and iced tea priced at $1.29, and iced coffee and frozen beverages at $2.
Below the video, numerous people commented to criticize the fast-food restaurant.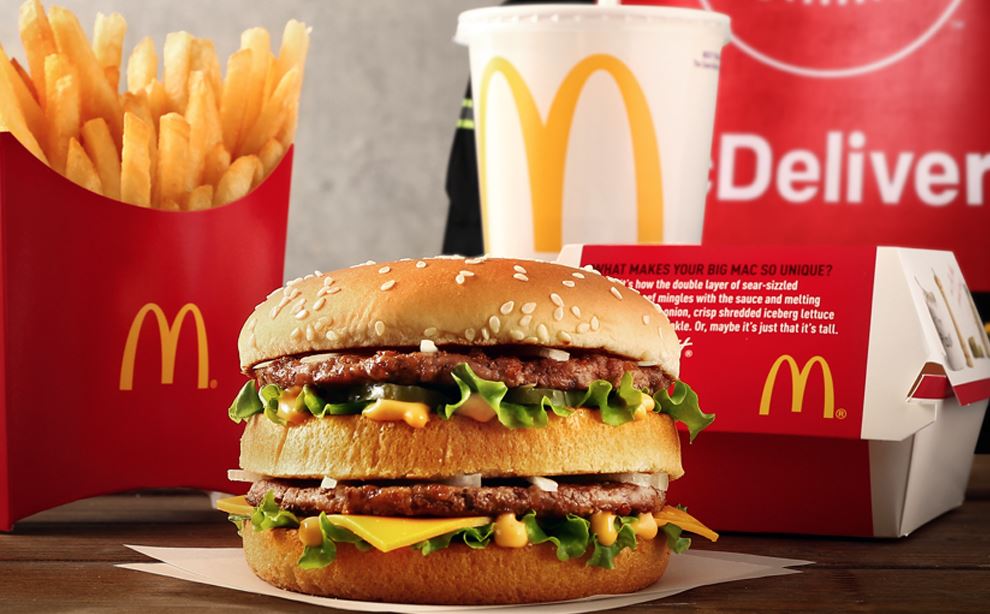 One person said: I noticed that today when I went to go pick up my free app cheeseburger that was 15k pts. 10 piece nugget meal was $9!! The absolute audacity….
A second wrote: Where is the sweet tea $1.29 for a large??!! I work at McDonald's it's $2.13 at my job.
Another commented: I work at a McDonald's and people ask what's on the dollar and get mad at me when I say nothing. I'm sorry I don't make the prices.
Hash browns used to be $1. now they are like $2.50 each!!! Another added.