A McDonald's customer in Ohio expressed her anger regarding the absence of any items priced at $1 on its 'dollar' menu.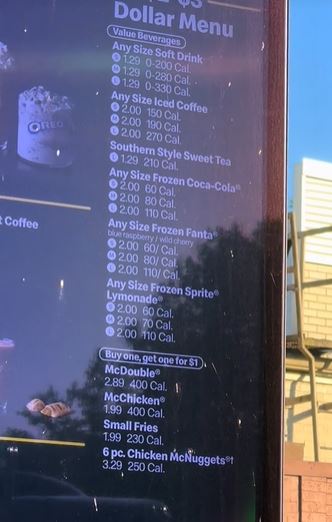 In her video shared on TikTok, Anne Arroyo also raged over the 'out-of-hand' price increases that McDonald's has introduced in recent years.
She slams McDonald's as a fast food chain for 'no longer affordable' after a recent visit to the drive-thru. In her video, she furiously vented against McDonald's for letting its prices become excessive.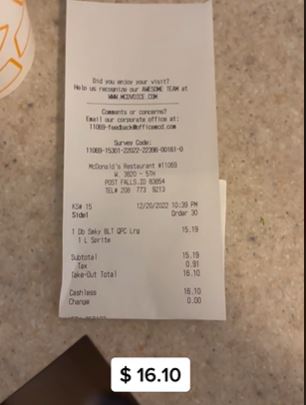 She pointed out that despite the restaurant's promotion of a 'dollar menu,' all items were priced above $1
She captioned the clip: 'McDonald's pricing is getting out of hand. How are you going to call something a dollar menu and put $1, $2, $3, right next to that when there are no $1 items? 
Anne's video revealed that the dollar menu included fountain beverages, frozen drinks, and iced coffee selections.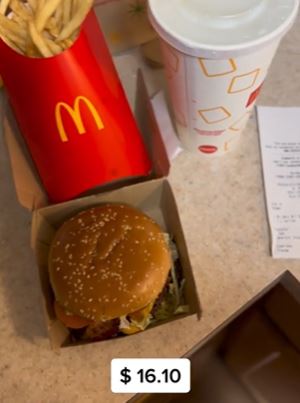 She said while showing the food available for purchase: 'McDonald's has a dollar menu right now without a single item that costs $1,' 
For instance, soft drinks and iced tea were priced at $1.29, while iced coffee and frozen beverages were priced at $2.
'This isn't even a McDonald's in a nice area.'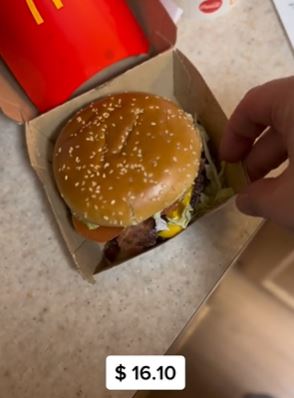 In 2018, McDonald's introduced their $1, $2, $3 menu, which featured four items priced at $1, including a sausage burrito, the McChicken, a cheeseburger, and a choice of fountain drink.
However, the current structure requires customers to purchase a regularly priced item to access a $1 McDouble, McChicken, Small fries, or a six-piece Chicken McNuggets.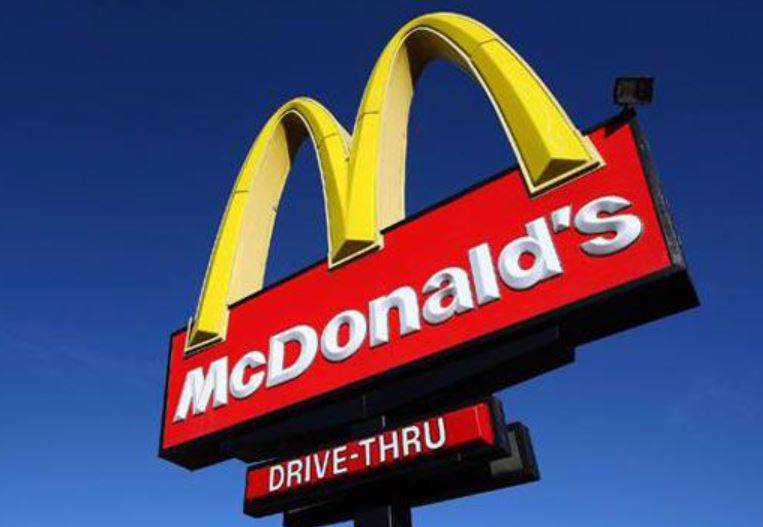 While these menu adjustments may have contributed to increased company revenue, customer sentiments appear to be leaning toward dissatisfaction with the new changes.
Below the video, numerous people commented to criticize the fast-food restaurant.
One person said: I'm so sick of fast food prices. It was $14 at BK for the whopper, a small fry, and a small drink.
A second wrote: I noticed that today when I went to go pick up my free app cheeseburger that was 15k pts. 10 piece nugget meal was $9!! The absolute audacity….
A third commented: "Buy one, get one for 1$" is how they can still claim it's a dollar menu.
Another said: I stopped going when their drinks were no longer $1
Someone added: McDouble, small fry, large drink used to be around 5 dollars where I live. It's now over 9.
It says $1 $2 $3 dollar menu NOT $1 menu hasn't been a dollar menu in years. Someone added.