A camper was left feeling stomach-churning after spotting hundreds of harvestmen, commonly known as daddy longlegs, outside a tent in Alaska's remote Lake Clark National Park.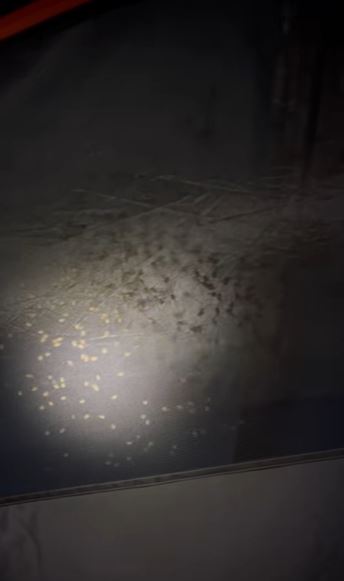 The camper made a shocking discovery when they switched on the light, revealing hundreds of daddy longlegs covering the tent in thick piles.
On Halloween, Lake Clark National Park & Preserve shared a spine-chilling video, accompanied by a spooky poem. Their Facebook post described the scenario: "In the remote depths of Lake Clark's vast, wild landscape, a weary backpacker settles in for a night at camp after a long day of exploring. Little do they know, creatures of the night lurk in the woods, waiting for the opportune moment to strike fear."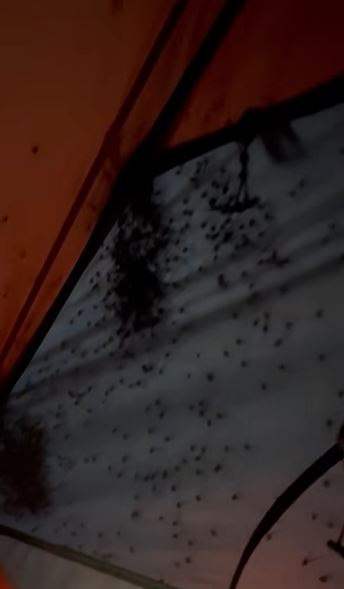 Park officials cautioned that this real-life horror might not be suitable for those with a weak heart. The post said: 
"Snuggled into their warm sleeping bag, the tired explorer nods off to dreamland…suddenly they are jolted awake with the sense of being covered by creepy crawly creatures of the forest, only to discover their nightmare has become a reality. Hundreds of daddy longlegs have engulfed the tent!"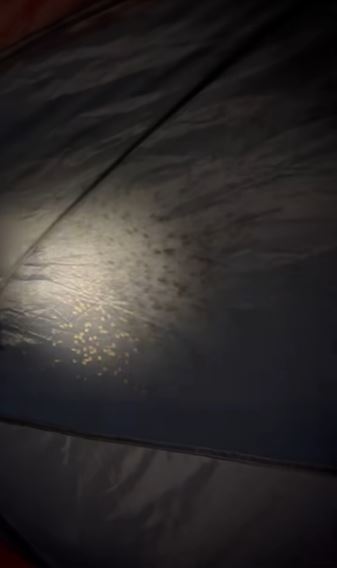 Many commenters said they were concerned about second-guessing their next camping trips.
The following day, the park officials shared another video, this time from inside the tent during daylight, revealing clusters of harvestmen tightly gathered on the tent screen.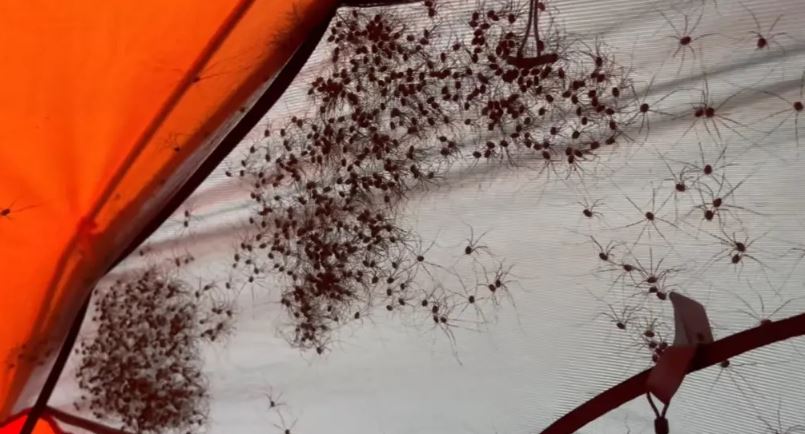 The next day, officials posted a second clip from the inside of the tent during the daylight with clusters of harvestmen huddled together across the tent screen.
Lake Clark National Park & Preserve said that scientists have not definitively determined why daddy longlegs exhibit this behavior of gathering in groups. 
In their Facebook post, the park service stated, "Researchers speculate that aggregations form for mating, humidity control, or to deter predators."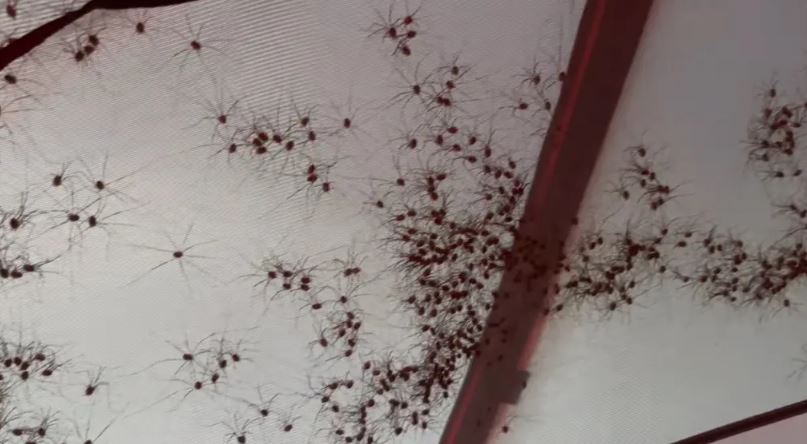 Watching the video below: 
One person said: I ain't packing the tent up I'm packing what's inside and sprinting out that b in the morning.
A second wrote: I wouldn't freak out about daddy long-legged spiders they can crawl all over me. They just looking for some warmth!
A third commented: Yeah, I went camping at Douggan Falls in Washougal, and late at night/ early morning, the daddy's long legs were everywhere. We had at least 200 in the tent and at night there were just EVERYWHERE. 
Someone else said: One of the creepiest Halloween videos I have seen online today!  
Another added: I would call someone to rescue me. Ain't no way I'm walking out that door covered in spiders   
It's worth mentioning that daddy longlegs are not considered true spiders, as they lack silk and venom glands and aren't known to bite humans.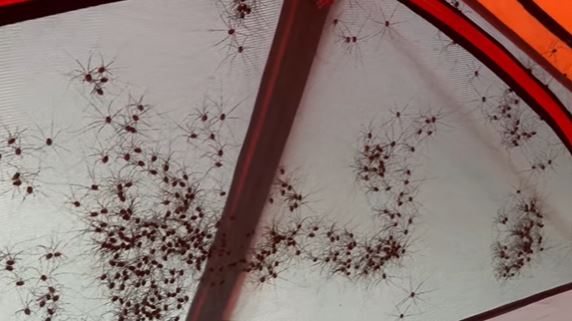 Their small body and long legs make them susceptible to drying out, and grouping together in aggregations helps them retain humidity, as explained by park officials.
Watching the video below: