Russian media reports that a seven-year-old boy's fast moves during a chess game on July 19 caused the chess-playing android to believe that its opponent violated the law, so it immediately broke the boy's finger.
The president of the Moscow Chess Federation, Sergey Lazarev, told the TASS news agency of the incident: "The robot broke the child's finger. This is, of course, bad."
The incident video that was posted by the Baza Telegram channel on social media showed a robot quickly grabbing the seven-year-old boy's finger after detecting that he had broken the rules of the game.
Although a woman and three men instantly stepped in and freed him from the grasp, his finger was smashed.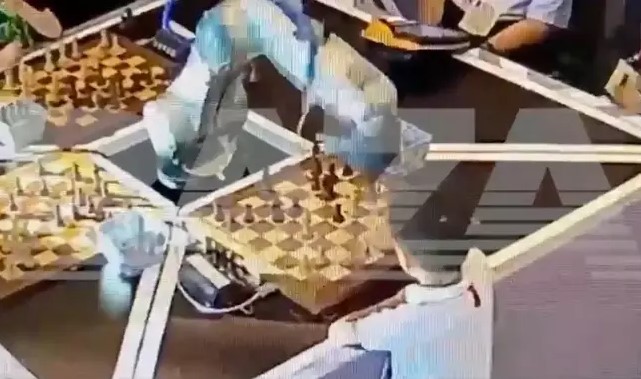 The president of the Moscow Chess Federation, Sergey Lazarev, reported that the child did not follow the rule in making his next move before the robot finished its turn.
"There are certain safety rules, and the child apparently violated them," Smagin stated.
"When he made his move, he did not realize he first had to wait. This is an extremely rare case, the first I can recall," he said.
"It has performed at many openings. Apparently, children need to be warned. It happens," he added.
Smagin also insisted that the incident was a coincidence and that the robot was absolutely safe.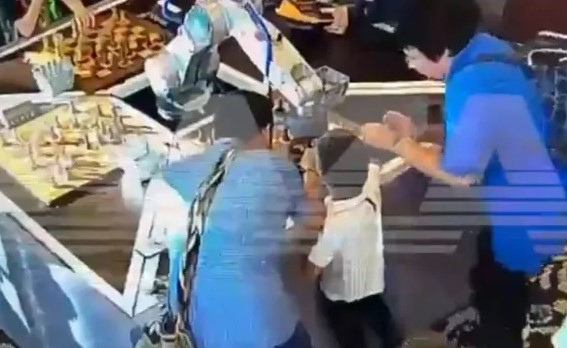 Lazarev's perspective suggests that after the boy makes a move, it's crucial to allow time for the robot to respond. The boy hurried, and the robot grabbed him, causing the creators to reconsider their products.
Lazarev also told TASS that the boy, whose finger was placed in a plaster cast, did not seem turned away from the game, however.
"The child played the very next day, finished the tournament, and volunteers helped to record the moves," he said.
The child has been recognized as one of the top 30 chess players in the under-nine age group in the Russian capital, while the robot, capable of playing multiple matches simultaneously, was reported to have played three games on the day it injured the child.