Heidi Klum is known for her passion for Halloween, often going to great lengths for the occasion.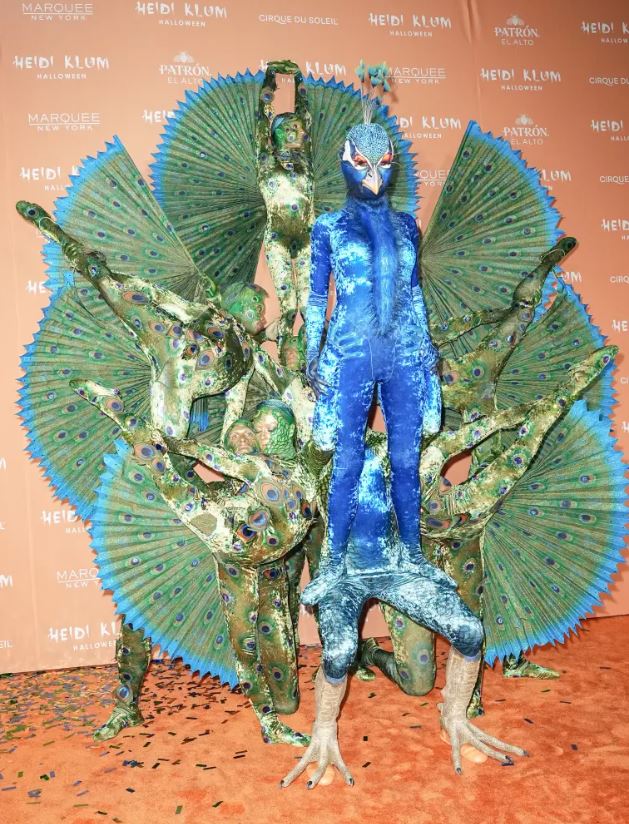 Over the years, the supermodel has undergone astonishing transformations, embodying a worm, an otherworldly character with exaggerated features, and even Fiona from Shrek.
Recently, Heidi Klum hosted her annual Halloween celebration, and, for once, it wasn't just her costume that captured people's attention.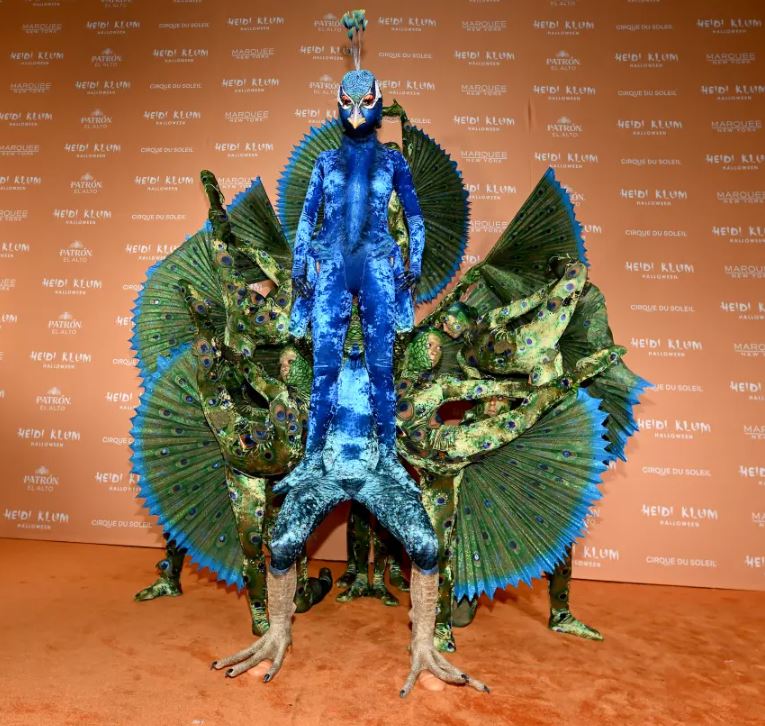 True to her tradition, Klum did not hold back with her costume for 2023, appearing as a majestic peacock. Notably, she enlisted the participation of ten Cirque du Soleil performers who donned extravagant tail feathers.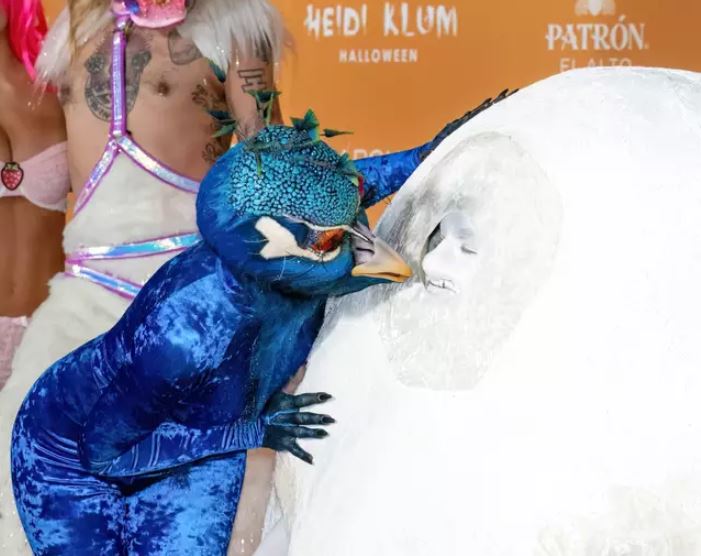 In a display of couple coordination, her husband, Tom Kaulitz, chose a complementary outfit, and some argue that it surpassed Klum's primary ensemble.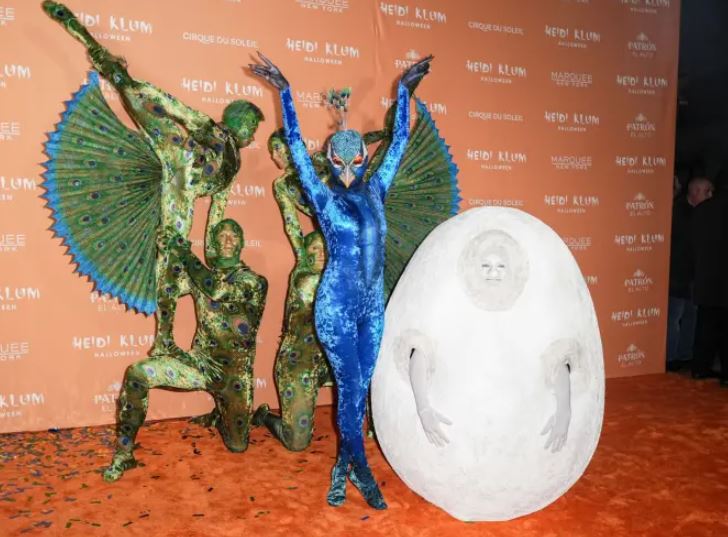 Kaulitz's costume depicted an egg, and it's safe to say he pulled it off exceptionally well.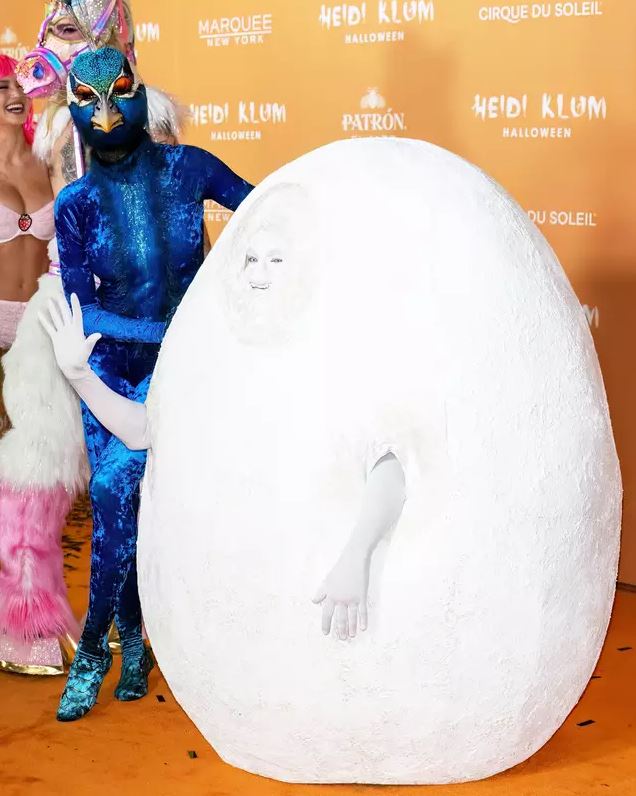 Online, the response to his comical costume has been overwhelmingly positive, with many individuals declaring themselves as 'obsessed' with it.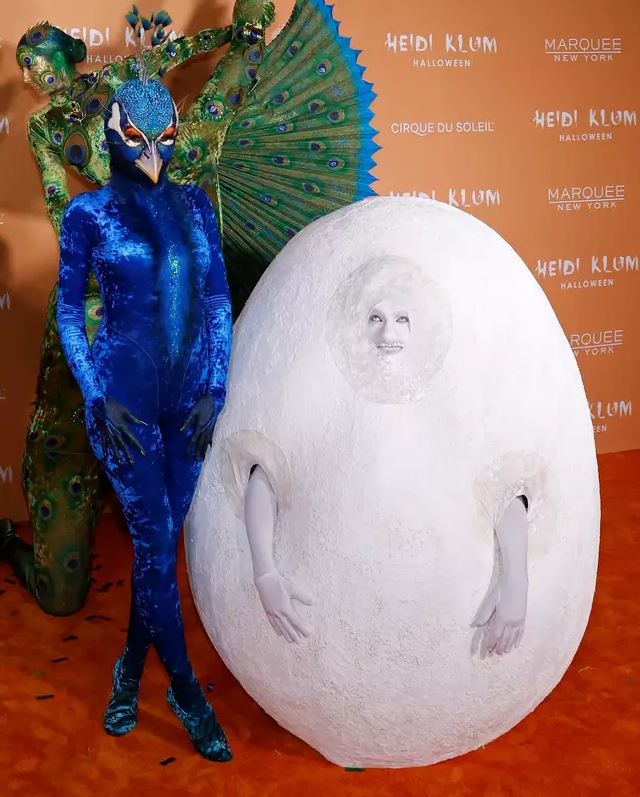 One person said: Answers the age-old question: Who comes first, the peacock or the egg? I'm guessing the egg does in this scenario! 
A second wrote: Next year they should be fried eggs and burnt toast.  
A third commented: This is the creepiest thing I've ever seen   
Someone else said: Just looking at the pics of Heidi and hubby is making me think I'm tripping or taking something lol 
Another added: I think that the credit for these costumes should be given to the people/artists that she hires to make them.