A 35-year-old mother of two, Lia Adams-Steele, recently revealed the receipt of an anonymous letter from a neighbor who expressed concerns about their Halloween decorations.
Lia decorated her house to celebrate the Halloween season. She had adorned the front garden of their Bristol home with a display featuring cobwebs, pumpkins, and witches, providing a festive atmosphere for her two young children.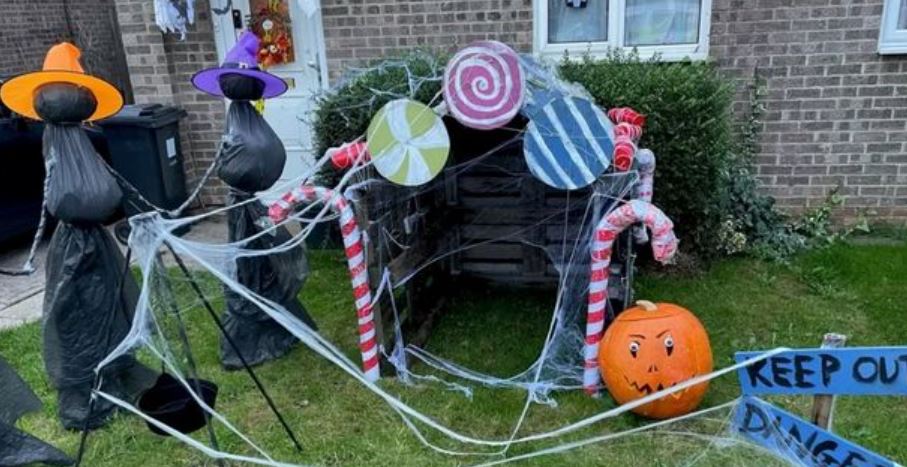 However, it seems this arrangement had a disconcerting impact on one unidentified member of the community, prompting them to draft a letter asserting that depictions of witches are "offensive and scary to some".
Lia shared a letter on a local Facebook group that reads: "As a member of the Longwell Green community, I would like to ask you to be considerate of young children and others who may not be comfortable viewing your outdoor displays, which are quite scary and aggressive. Not everyone celebrates Halloween.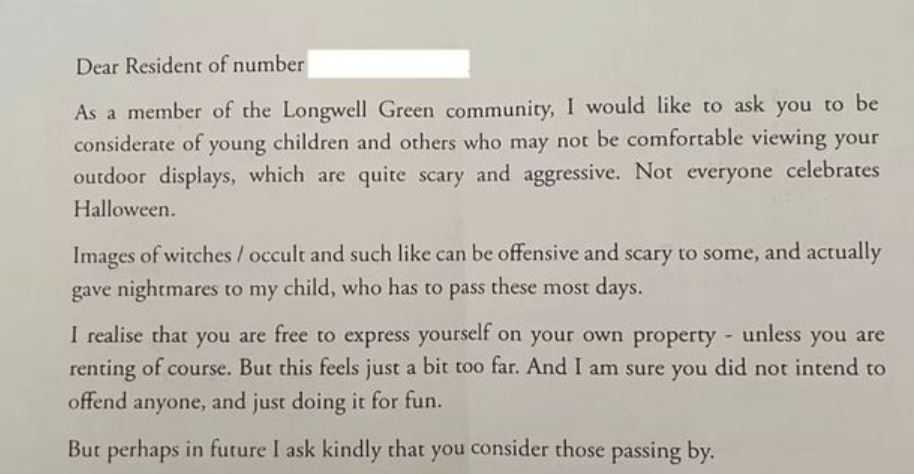 "Images of witches/occult and such like can be offensive and scary to some, and actually gave nightmares to my child, who has to pass these most days. I realize that you are free to express yourself on your own property - unless you are renting of course. But this feels just a bit too far. And I am sure you did not intend to offend anyone and just doing it for fun. But perhaps in future, I ask kindly that you consider those passing by."
Since then, the family has garnered over 300 supportive comments on Facebook, as per her account.
One person said: I can't really see anything that's too scary I've seen worse or scarier things for sale in the shops for Halloween this year, good display I think and great kids helped you, I understand some people get scared by things in a different way but really!! don't think you have anything to worry about keep up the good work display is great enjoy your Halloween.
A second wrote: This is a brilliant Hallowe'en display and whoever wrote that letter is a sorry, sad little person. Mom ... you have nothing to apologize for. Not one single thing. I hope next year's display is just as great! 
A third commented: Oh dear, what a shame to get a reaction like that......I think this is creative tbh. It's not scary. But this person has chosen to represent this to themselves this way. 
She claims this letter is scarier in nature than the Halloween display itself. She told BBC:  "I think it's more scary someone went to the effort of typing up the letter to be honest. In 2023 I feel a little bit scared that I had to receive a letter like this."