Passengers aboard a JetBlue flight experienced an unexpected event on Sunday night as the plane popped a wheelie upon arrival at JFK Airport on Sunday night.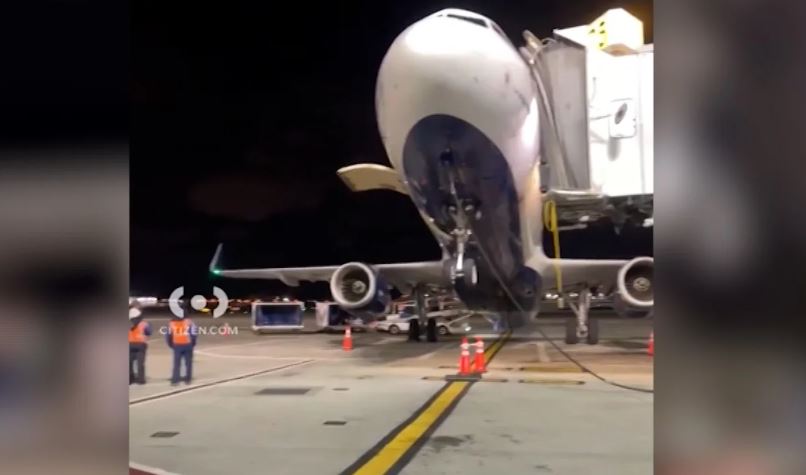 Shocking images shared online capture the Airbus A321ceo seemingly tilted backward, with the nose pointing skyward while the tail remained grounded. The unusual incident occurred as passengers were disembarking from Flight 662 originating from Bridgetown, Barbados.
JetBlue spokesman Derek Dombrowski explained New York Post: "Once at the gate, due to a shift in weight and balance during deplaning, the tail of the aircraft tipped backward causing the nose of the aircraft to lift up and eventually return back down."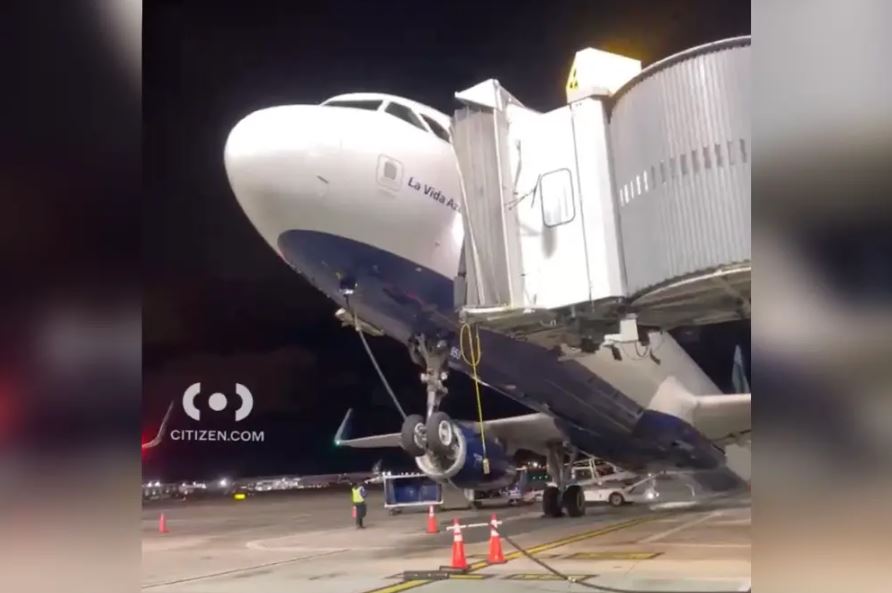 "No injuries were reported. Safety is JetBlue's first priority; we are reviewing this incident, and the aircraft has been taken out of service for inspection," he added in an email.
This incident took place around 8:30 p.m. after the plane's second flight of the day, according to data from Flightradar24. The Port Authority of New York and New Jersey confirmed that there were no disruptions to airport operations resulting from this unusual occurrence.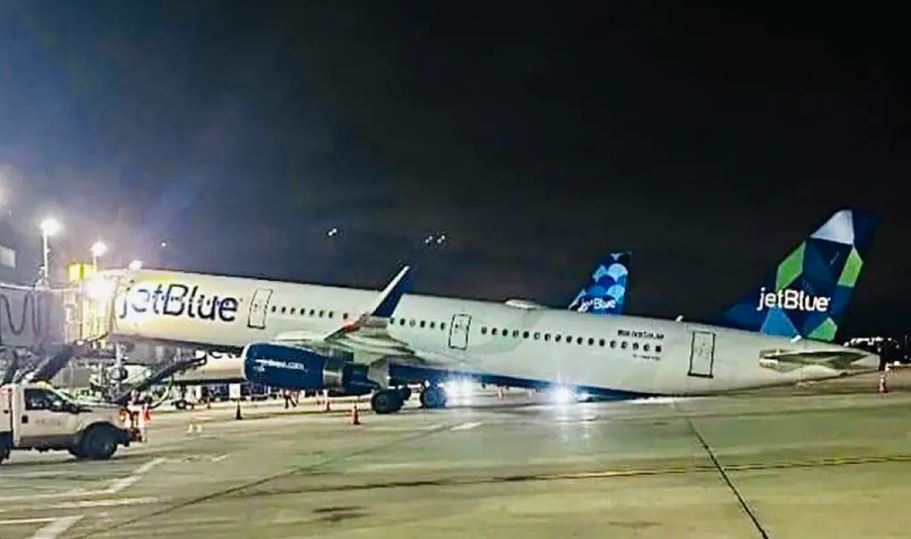 Before each flight, pilots meticulously calculate the aircraft's weight and balance to determine its center of gravity, ensuring proper performance and safety.
Watching the video: