A woman has been urged to divorce her husband after posting a video showing the mess he caused in their home.
After returning from an 11-day vacation, a US-based woman, known as @kianthelen on TikTok, faced a mess when she returned home after spending time on her vacation.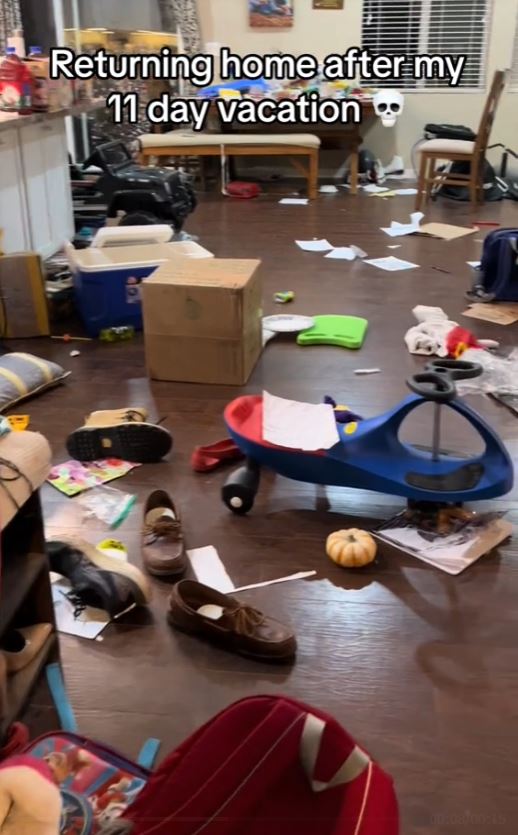 The video was shared on TikTok and showed the moment she opened the door to her US-based home, revealing a complete disarray of clothes, shoes, trash, and toys covering the floor.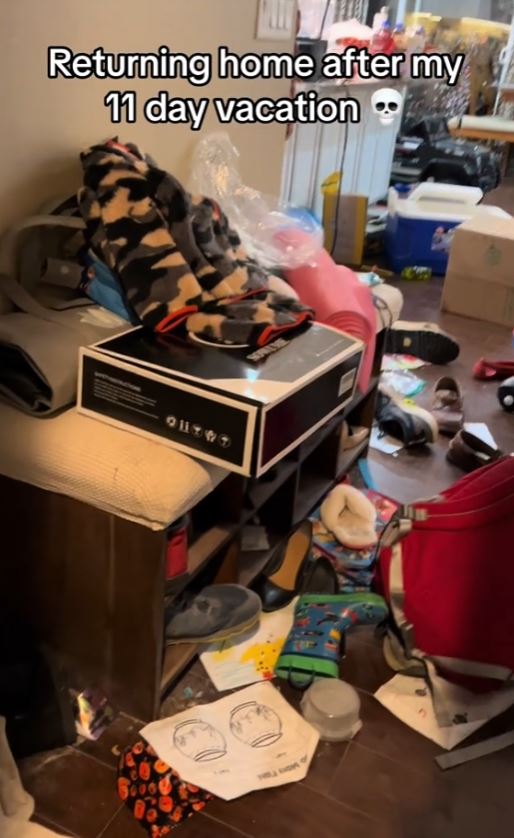 Despite her attempt to find humor in the situation by joking about being thankful that her kids were 'alive' upon her return, online spectators were outraged on her behalf and fervently suggested separation from her husband.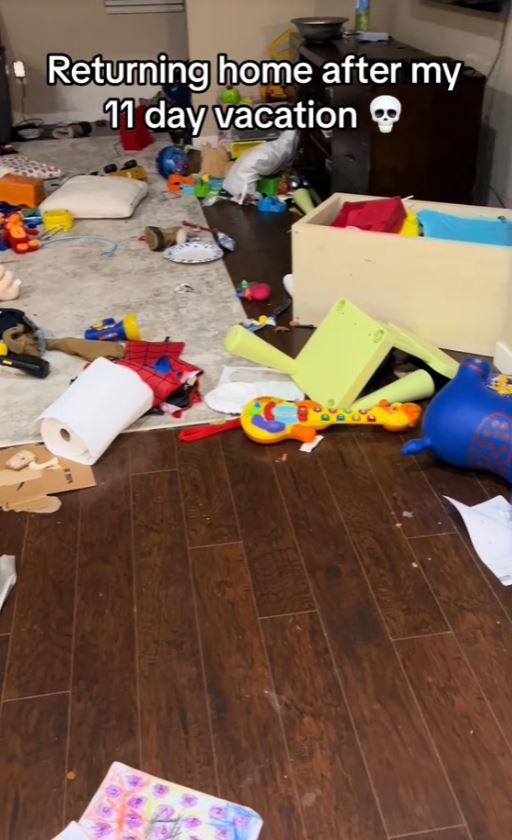 Before opening the door to her house, she set the stage by saying, 'Returning home after my 11-day vacation.' 
Subsequently, she unveiled the unwelcome surprise her husband had left in her absence – an extremely filthy home with scattered shoes, clothes, trash, and toys. A shot of the home captured food on both the counters and the floor, accompanied by paper towels and plates.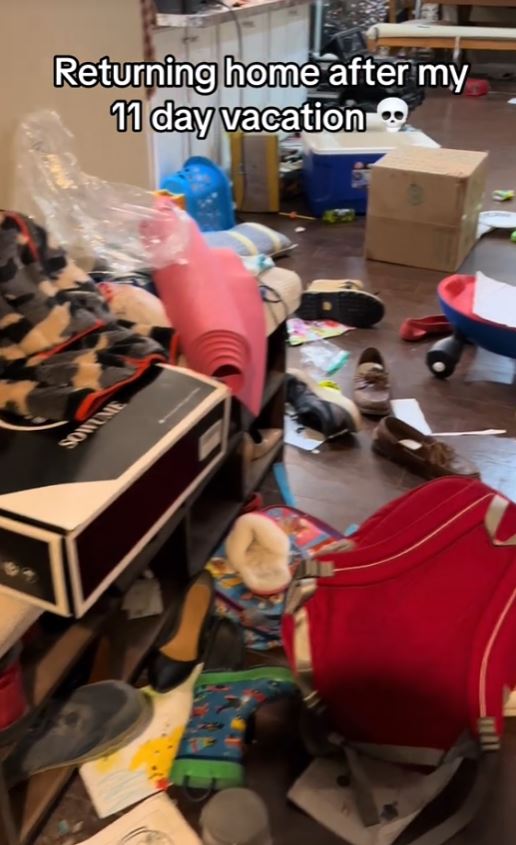 Kian captioned the clip with a touch of sarcasm:  'At least he kept the kids alive.' 
The video quickly viral on social media and gained over 4.3 million views. While some people were shocked by the woman's video.
Numerous people expressed frustration and urged her to leave her perceived 'disrespectful' husband.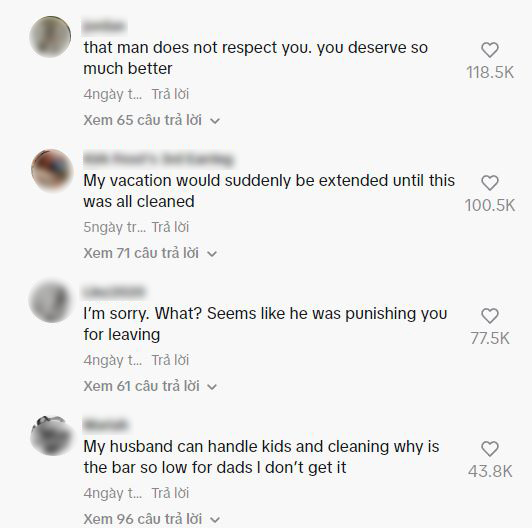 One person said: that man does not respect you. you deserve so much better.
A second wrote: I'm sorry. What? Seems like he was punishing you for leaving.
A third commented: Nope... if it were me... I would move out until they sorted out THEIR mess... The husband should have made sure the place was in order....what sort of message is he giving his children..?. Showing their mother such utter disrespect...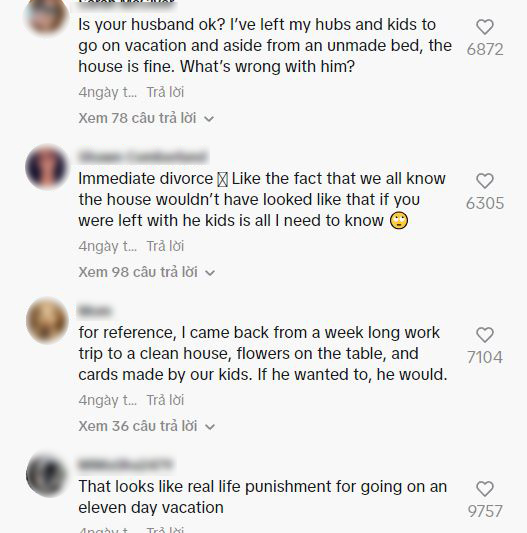 Someone else said: She should walk out and tell him she'll be back when he's done tidying the place. If she does anything else she is allowing him to get away with how he treats her. She has to make a stand.