On Saturday, a rare bottle of 1926 Macallan Adami single-malt whiskey, a singular item in the category of wine or spirits, sold for a whopping $2.7 million after a bidding war at a Sotheby's auction in London
The Macallan Adami 1926, an exceptionally scarce Scottish whisky was sold for the eye-watering price of $2.7 million, approximately £2.1 million in the UK.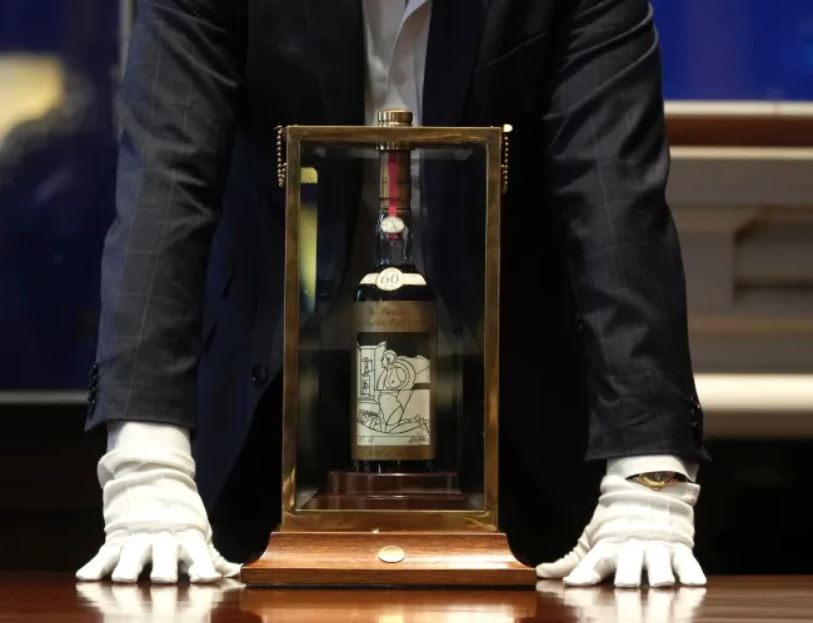 Esteemed by experts as "the most sought-after" whiskey globally, this particular Scotch is one of a limited edition of 40 bottles that were meticulously crafted in 1986.
It spent a remarkable 60 years in sherry casks and features unique labels designed by Italian painter Valerio Adami.
Originally intended as corporate gifts for the distillery's most esteemed patrons, The Macallan 1926 has since earned the prestigious title of  'the world's rarest and most valuable whisky'.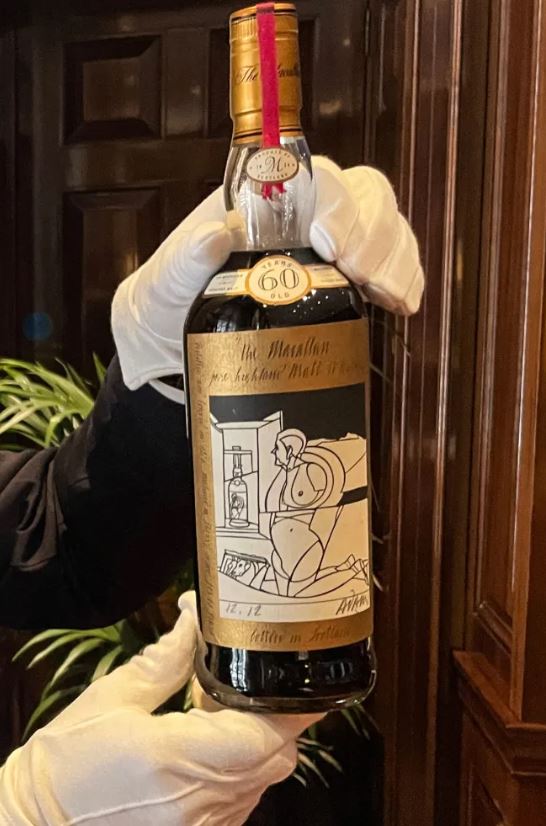 Aged in sherry casks for six decades, only 40 bottles of this extraordinary vintage were produced in 1986, setting a record at the time as the oldest Macallan vintage ever released.
Notably, the existing world auction record for any bottle of wine or spirit was established in 2019 when a bottle from the same cask, adorned with the distillery's iconic Fine and Rare label, sold for £1,452,000 at Sotheby's.
The upcoming auction next month will mark a significant occasion as it represents the first time one of the 40 bottles of The Macallan 1926 has been offered at Sotheby's since the record-setting sale in 2019.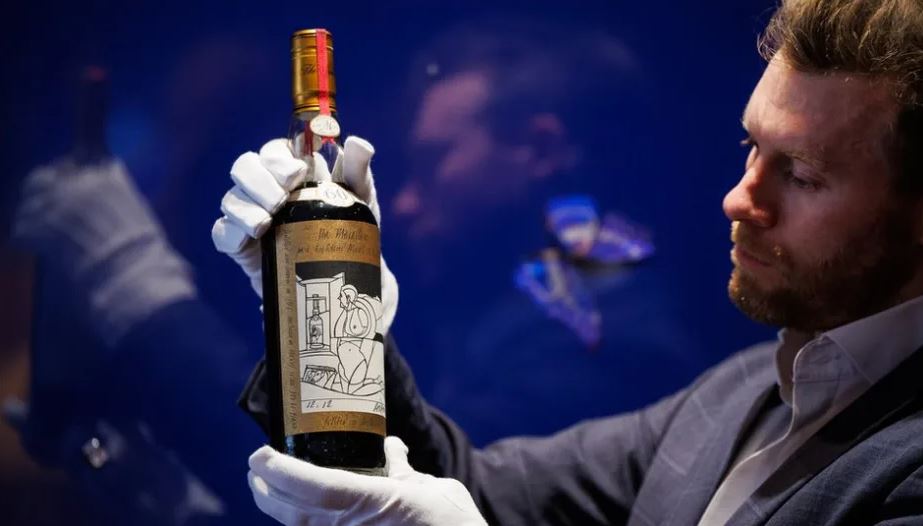 Jonny Fowle, Sotheby's head of spirits, said: 
"The Macallan 1926 is the one whiskey that every auctioneer wants to sell and every collector wants to own."
He added that the sale was "nothing short of momentous for the whisky industry as a whole."
Kirsteen Campbell, who knowns Macallan's master whiskey maker, described the upscale liquor as having notes of "rich dark fruits, black cherry compote alongside sticky dates, followed by intense, sweet antique oak."