The viral chair challenge has been circulating for a while, but it gained renewed popularity on social media after a man shared the challenge on Twitter. He expresses his bewilderment and seeks an answer as to why chair challenges are nearly impossible for men.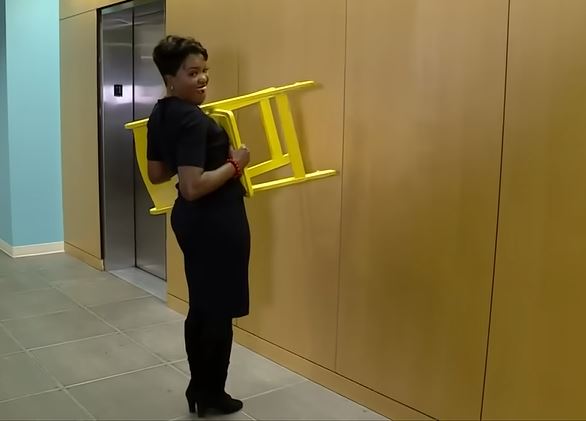 In fact, the chair challenge could be easy for girls, but it is not for men. This challenge is proof of a gender-based discrepancy in completing the task.
To participate, all that's needed is a person, a chair, and a wall.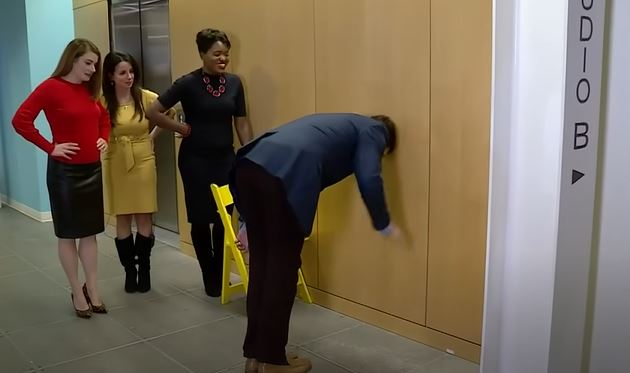 As seen in the viral videos, the challenge entails positioning one foot directly behind the other and taking two steps back from the wall. Afterward, you pick up a chair, lean forward until your head touches the wall, and then stand up straight.
Women, in general, can easily complete this task while still holding onto the chair.
For men, it's nearly impossible. Don't believe it? Go on, give it a try.
A number of people have weighed in to try and explain why men struggle more with the challenge.
The realization that men find the challenge more difficult than women has left many people baffled. Numerous people rushed to the comments to attempt to explain why the chair challenge is nearly impossible for men.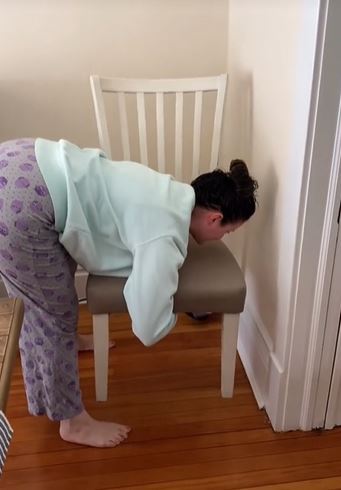 One person said: My coworkers and I did this. Three are women, and three are men. None of the men could do it, and one of the women couldn't do it.
A second wrote:  I think it has to do with shoe size, and where your torso begins. I really had to lean forward to reach the wall, but the other women didn't, and I couldn't stand up, even without the chair.
A third commented: I believe it's because often men's feet are bigger and so they stand further away from the wall which means their center of balance is kinda messed up. Adding a random weight on top of that means that it's basically impossible for them to stand back up straight.
Someone else said: The reason is simple. Women have a lower center of gravity that is behind the fulcrum of this position. Men's higher center of gravity makes it more difficult   
As reported in The Sun,  US scientist Jeremy Johnson explained that it comes down to your centre of gravity.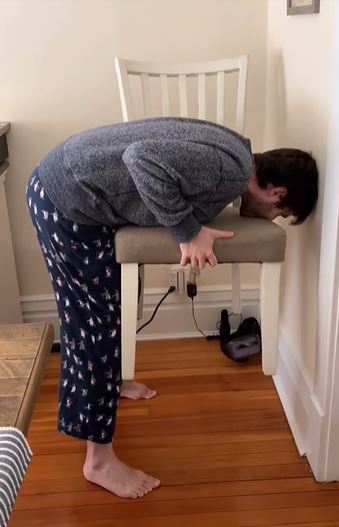 "The centre of mass for most girls is lower to the hips, while the centre of mass in boys is much higher,' Johnson explained.
"Therefore, for most girls, the centre of mass while bent over the chair is above their feet, while the centre of mass for most boys is above the chair."
Nevertheless, Professor Brian Ford from Cambridge University proposed that the explanation could be related to the size of men's feet.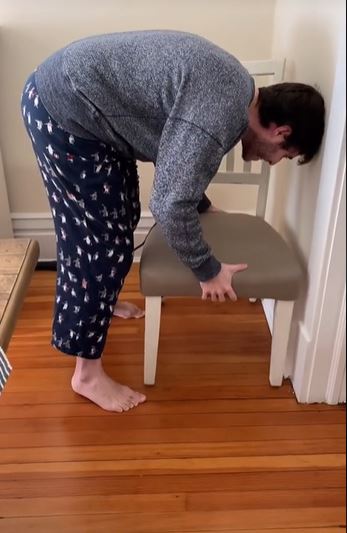 Men typically have larger feet than women. Taking two steps back for a man equates to approximately 60cm, whereas for a woman, it's closer to 50cm. As a result, men start farther away from the wall to begin with.
He added: "The man's larger feet mean he is farther away from the wall than the woman, and is thus leaning forward. The woman's legs are closer to the wall, and are thus leaning back."
Watching the video below: