In a historic operation, authorities in Manhattan seized the largest amount of counterfeit goods in U.S. history from a storage facility, revealing an extensive collection of imitation "designer" items that would anvy the admiration of any aspiring socialite.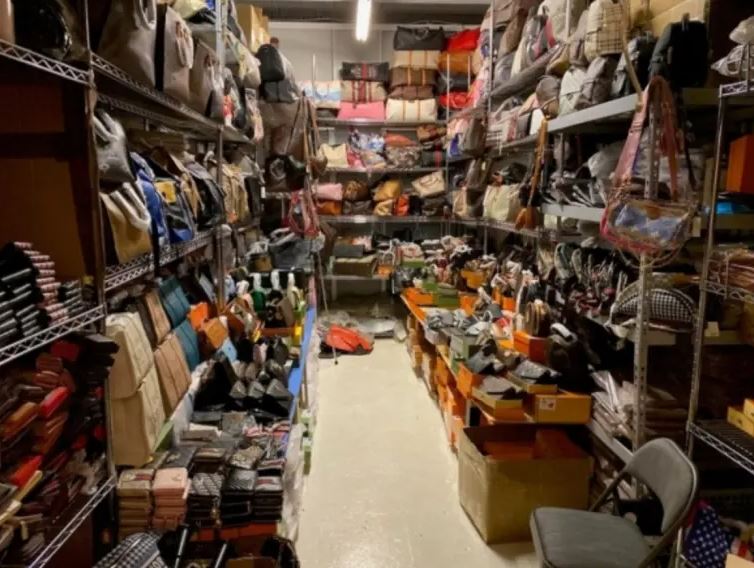 The US Attorney's Office for the Southern District of New York announced the arrest of two individuals in connection with the operation, during which an astounding $1.03 billion worth of fake handbags, shoes, clothing, and accessories were discovered stored in boxes and cluttered shelves at Gotham Mini Storage.
Homeland Security Investigations agents and the NYPD collaborated in the joint investigation, recovering approximately 219,000 counterfeit items.
Adama Sow, 38, and Abdulai Jalloh, 48, were allegedly running the illicit operation out of the storage facility from January to October. Jalloh is also accused of selling counterfeit goods from another off-site location in Manhattan.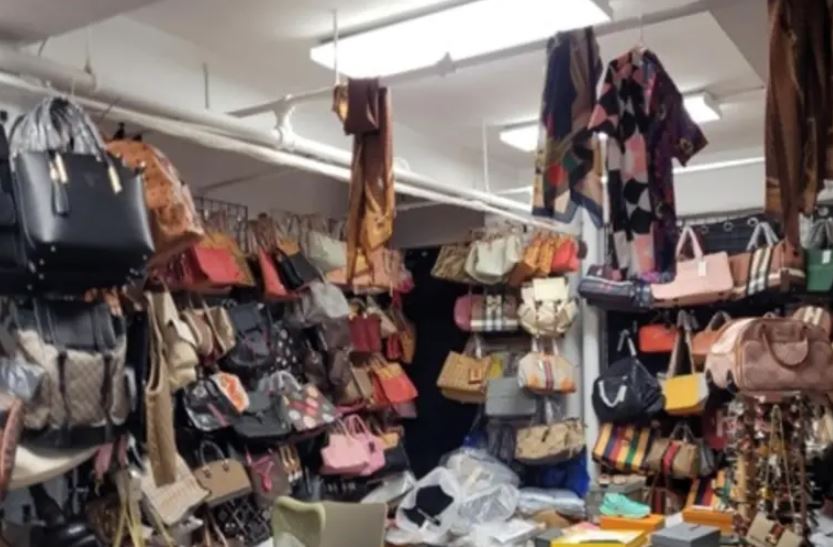 U.S. Attorney Damian Williams emphasized the scale of the operation, stating: "As alleged, the defendants used a Manhattan storage facility as a distribution center for massive amounts of knock-off designer goods," 
"The seizures announced today consist of merchandise with over a billion dollars in estimated retail value, the largest-ever seizure of counterfeit goods in U.S. history."
Photographs released by the US Attorney's Office depicted storage units filled with thousands of knock-off high-end handbags, showcasing various colors and designs.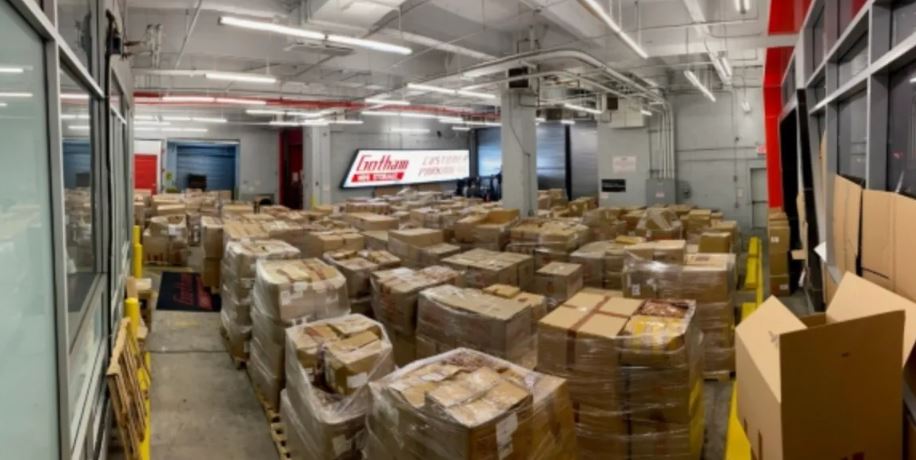 Clothes were seen hanging from pipes in one room, and another image displayed numerous unopened boxes on pallets in a separate room.
Both Sow, from Queens, and Jalloh, from Manhattan, face charges of trafficking in counterfeit goods. Ivan J. Arvelo, the special agent-in-charge of Homeland Security Investigations, New York, underscored the potential harm associated with purchasing counterfeit luxury brands, stating: "We will not allow opportunists to convert public warehouses into their own illegal shopping centers, or to wreak havoc on the streets of New York City, nor will we relent in our efforts to combat transnational criminal organizations smuggling these items through our borders."