McDonald's enthusiasts were left shocked after discovering that the key ingredient in Sweet 'n' Sour sauce is a type of fruit, as disclosed by Melbourne breakfast show hosts Jase and Lauren on their radio program.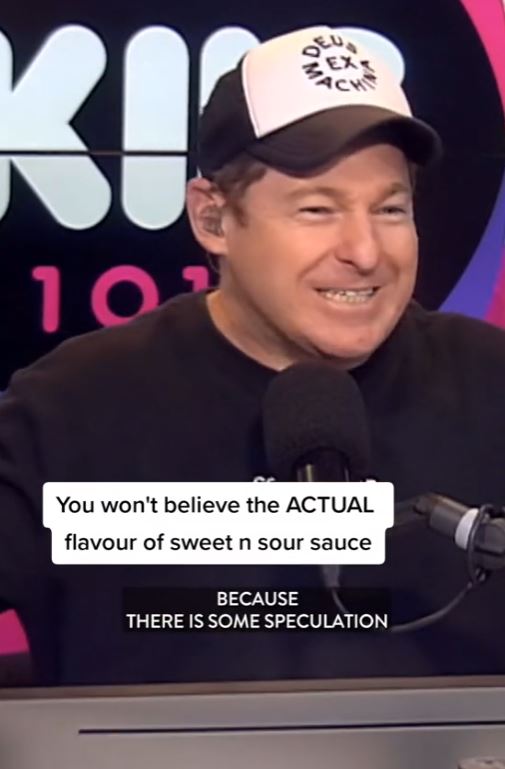 The revelation had a profound impact on the perception of the sauce for many fans.
In a TikTok video that recently resurfaced, Lauren Phillips treated her co-host, Jason Hawkins, to nuggets paired with his favorite sauce.
 However, the revelation that the popular dip is made with apricot left Jason less than thrilled. Expressing his disdain for apricot, he discarded a half-eaten nugget.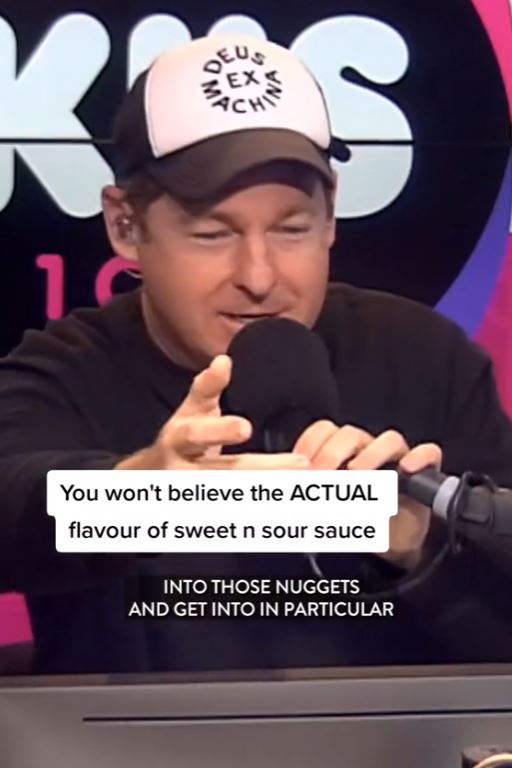 Jase said: 'I hate apricot. I can taste the apricot now,' 
Hannah dug into the chicken nuggets covered in sauce, and said: 'Have you ever thought about what Sweet 'n Sour sauce is actually flavoured?'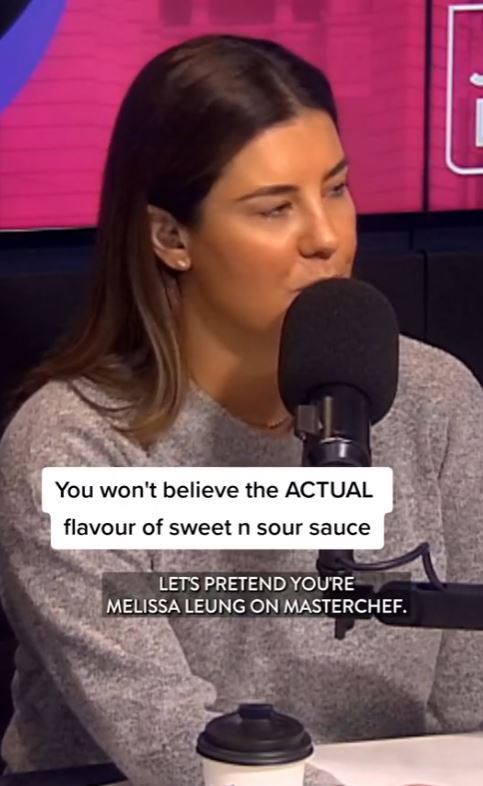 Jase was excited to be eating nuggets and dubbed it a 'good day'. 
Hannah said: 'Would you believe it is actually.. apricot flavour?'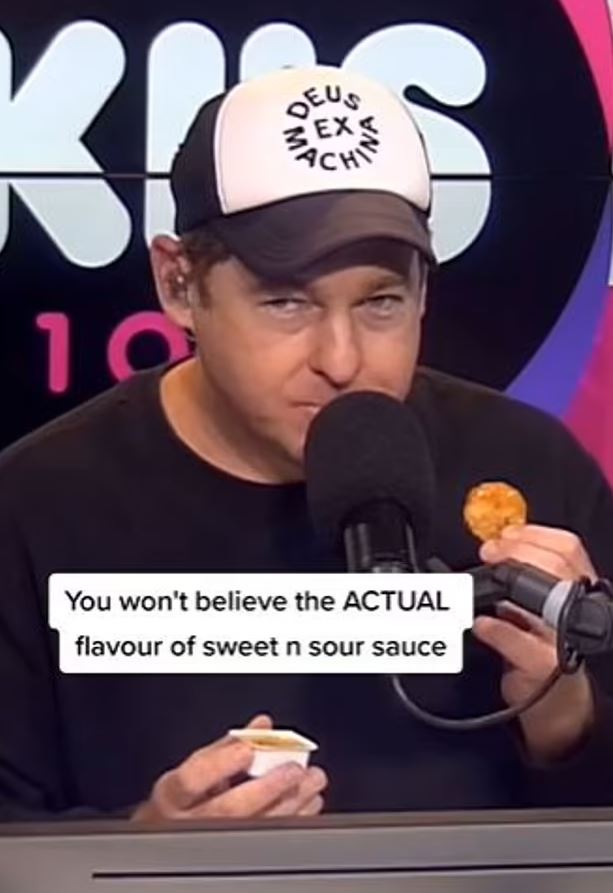 The video quickly garnered attention from thousands of viewers who shared in Jase's surprise.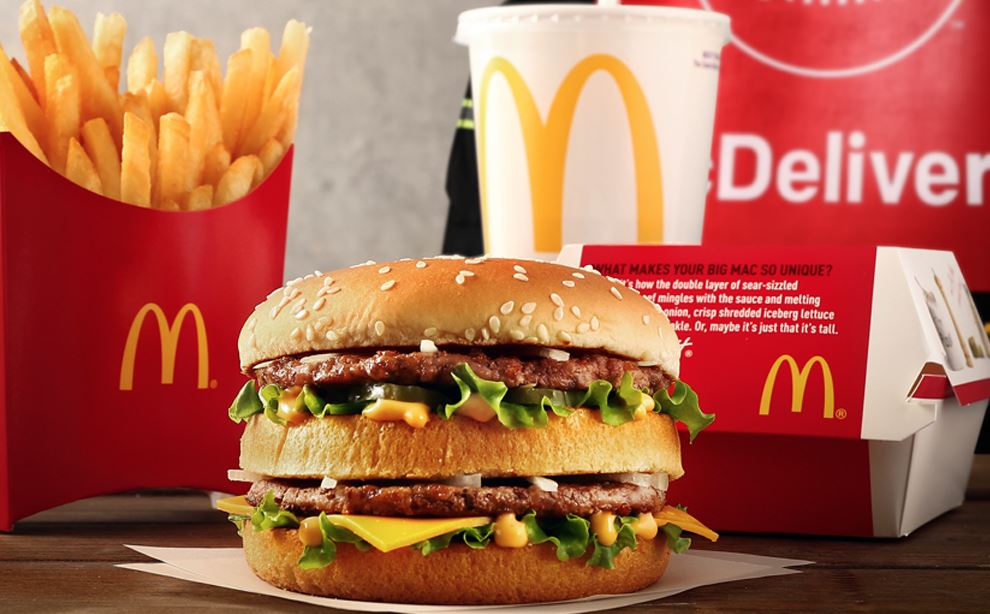 One person said: Why don't you tell them what the nuggets are made of? If they were shocked at the sauce they'd be sick over the nuggets.
A second wrote: Oh my goodness ... McDonald's customers have been tricked into eating fruit ... the outrage.
You're already eating processed fruit. The apricot should be the least of your worries. While a third said. 
Someone else said: Now that I've heard that it actually does taste like apricot. Big Mac sauce and nuggets is where it's at though.
Another added: That's one mindset I can never understand. If it's good it's good even if it turns out to be something weird like apricot or sheep testicles.
Not sure how people get put off after finding out it's apricot. Just a child's excuse to not like something they previously did... so silly. Someone added.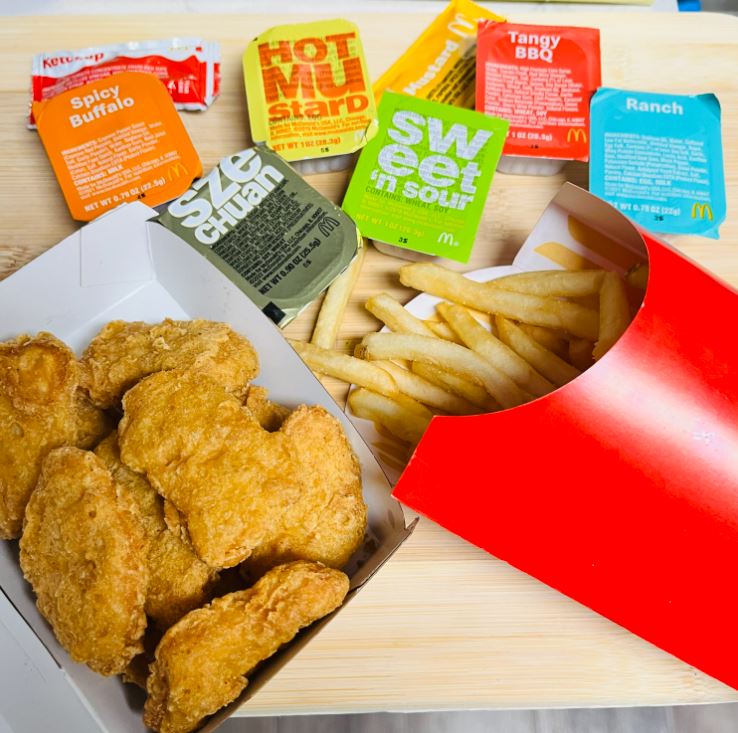 Sweet 'n Sour sauce comprises additional components such as peach puree, salt, xanthan gum, garlic powder, cellulose gum, dried chili peppers, onion powder, caramel color, extractives of paprika, and various other ingredients.