A mother has issued an urgent cautionary message to smartphone users following a hazardous incident with her charging cable on Wednesday.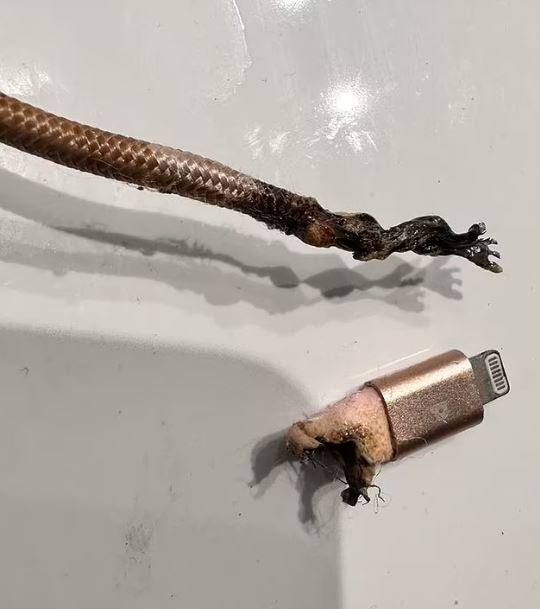 Belinda's non-Apple iPhone charger, which was plugged into the wall but not in use in her bedroom, emitted a burning smell that raised concerns. 
Belinda wrote in a post to Mum Central, saying, 'Laying in bed this morning and could smell what I thought was an electrical burning smell. Though it may have been wires in the ceiling and the smell coming through the air-con vents,' 
'I got up and was just about to go up into the roof to see if the smell was up there and my son walked into our bedroom and asked why there was smoke!'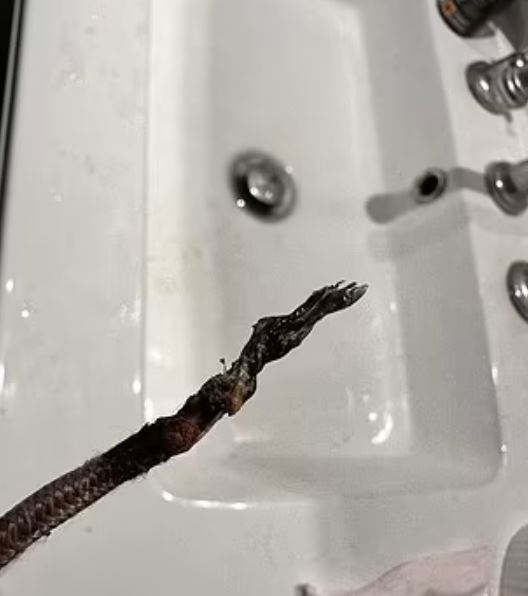 Shortly after she had removed her phone from the charger, the cable sparked and ignited a small fire on her rug. Belinda was lucky because the incident happened at home, allowing her to detect and extinguish the fire before it could spread further. She urges others to exercise caution for their safety.
'I used it to charge my phone last night and noticed it was a bit hot when I unplugged it half hour before but didn't think too much of it,' she said. 
'Normally we would have now been out at school drop-off but thankfully it's school holidays so we are home to avert what could have been a huge disaster. Our house would be on fire!'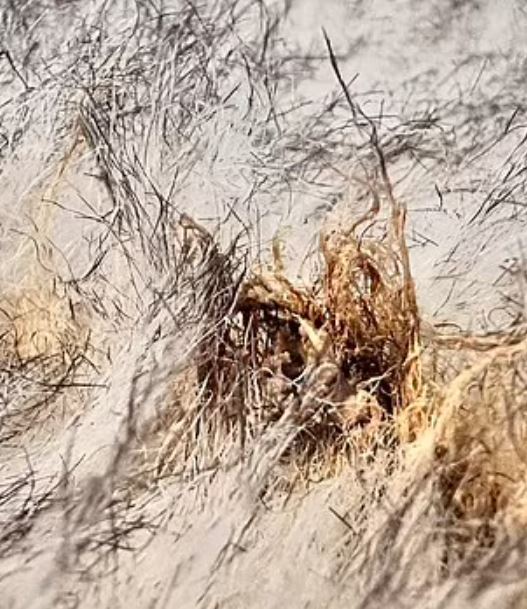 Belinda shared this frightening incident as a warning to others to exercise caution when dealing with chargers, phones, and electronic devices. It is important to note that the charger she used was not an official Apple product, and the brand of the charger remains unknown.
Many individuals were shocked by Belinda's close call, and some shared similar experiences they had encountered.
One person said: Well, it's not a genuine Apple charger for starters. I wouldn't trust any of them tbh. I don't leave mine charging longer than it needs to.
A second wrote: Never seen a charger with that kind of cable, it's like the kind used on an iron...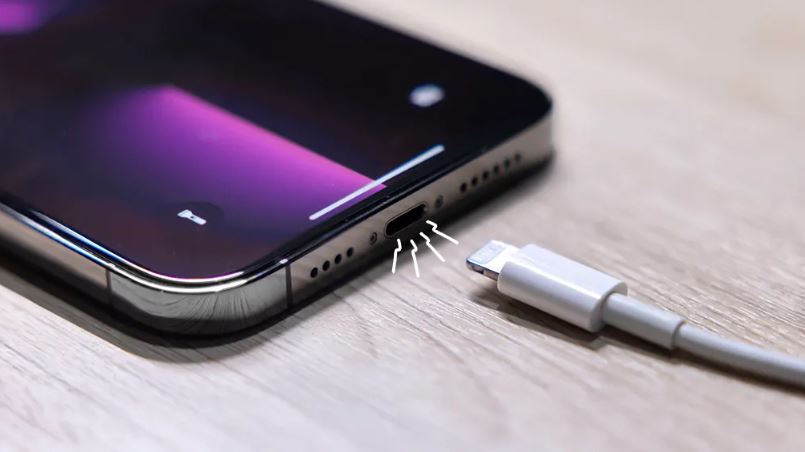 A third recommended: Why do people spend hundreds of pounds on the latest Apple item and then buy a cheap nasty charger and cable from the market stall or dodgy eBay seller, at the very least they are risking damage to their item and fires or possibly death to themselves.
Someone else said: Apple isn't completely blameless in this, but they could have certainly prevented this and many other fires by charging reasonable prices for their cables.
Another wrote: That's a fake charger, you'll learn to buy the original one made by Apple not made by Huawei, one more thing you must always unplug the charger when it's unused, what you thought you were charging after taking off your phone.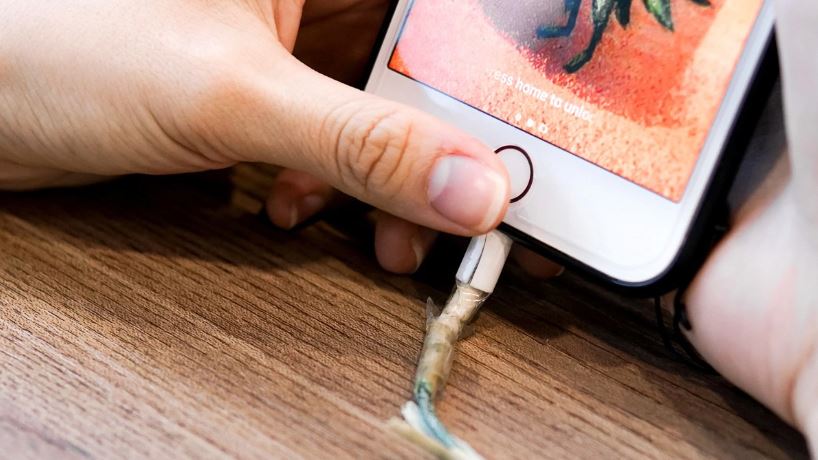 The reason was supposed that The mum was not using an Apple charger for her iPhone. 
Apple's iPhone user guide states the devices should only be charged with cables and power adaptors from Apple, labeled 'Made for iPhone' or from third parties that are compliant with USB 2.0 or later that meet safety standards. 
'Other adaptors may not meet applicable safety standards, and charging with such adaptors could pose a risk of death or injury,' the guide reads.