Despite the Kia vehicle being severely damaged by fire, a miraculous event occurred: a Stanley tumbler, positioned in the cup holder, emerged almost unscathed.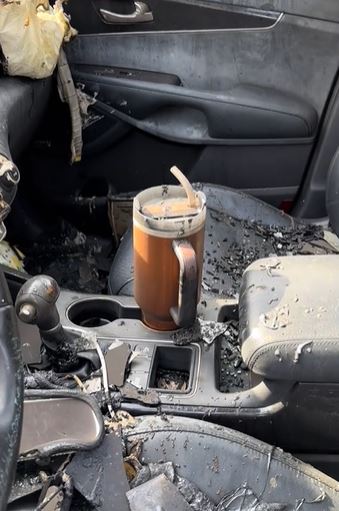 TikTok user Danielle, known as @danimarielettering, shared a shocking video on the platform that showcased the aftermath of a car fire.
In the footage, Danielle shows the interior of her car which looks wrecked. Surprisingly,  an insulated mug in the cup holder is still untouched and remains in impeccable condition.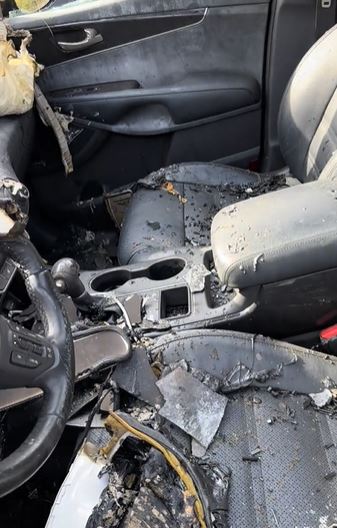 Danielle shook the bottle, revealing the survival of ice within, even after the fire.
Danielle remarked in the video, "Everybody is so concerned if the Stanley spills but what else? It was in a fire yesterday and it still has ice in it."
The video quickly garnered attention and gained over 28 million views and 3.3 million likes.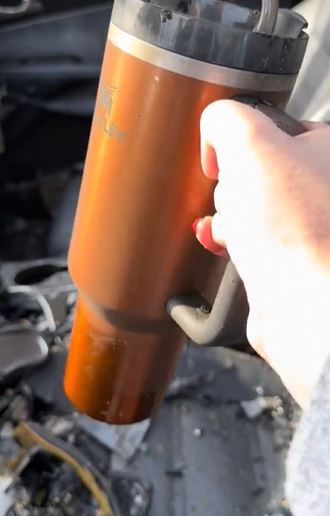 One person claimed: Stanley Thermos is a proud American-made brand. My old man had their standard green thermos and would pour a pot of coffee into it in the morning on his way out to the field and by the time he drank the last drop at night, it would still be as hot as when he originally poured it.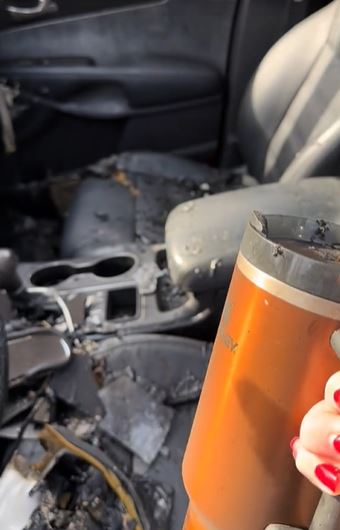 A second said: The ice in my insulated Stanley Cup survived a house fire. I'll wait to hear from Stanley soon....
A third said:  The fact was the fire reached the cabin, it was hot, even for a brief time, and probably sometime after that she was able to actually retrieve the mug, and through all that, there was still ice.
Someone else said: That's pretty cool for them to do that. Definitely will take a second look at their products when I'm in need of something in the category.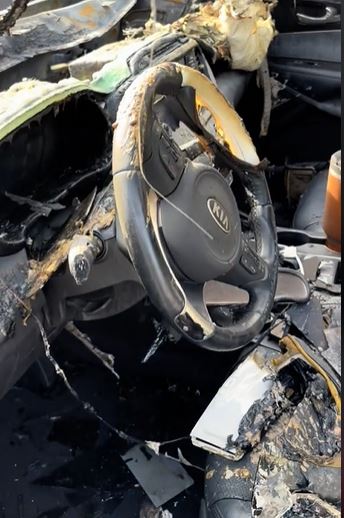 As reported by Yahoo, Stanley's global president, Terence Reilly, responded to Danielle's video with a stitch on the brand's TikTok account, expressing relief that she was safe. He announced that they sent her a new car after her car caught fire.
He said: "We've all seen your video. Wow, what an ordeal, and we're all really glad you're safe."
He added: "I've seen a lot of comments that we should send you some Stanleys. Well, we're gonna send you some Stanleys, but there's one more thing and we've never done this before and we'll probably never do it again, but we'd love to replace your vehicle… yeah all of us at Stanley we'd really like to replace your vehicle."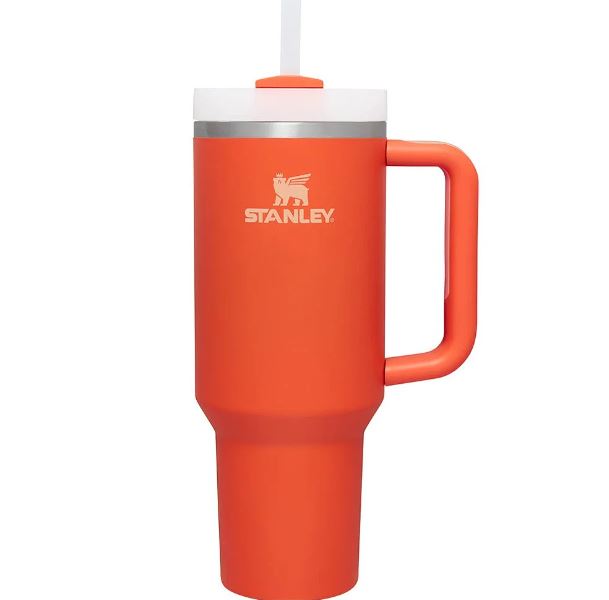 The 40-ounce Stanley tumblers, known for their sleek design and exceptional ability to keep drinks cold for extended periods, typically cost between $40 and $50. According to Business Insider, Stanley has gained popularity on social media, especially TikTok, being dubbed the new "it" portable drinkware