In an incident on Monday, a motorist drove on the pedestrian walkway of the Arthur Ravenel Jr. Bridge in South Carolina.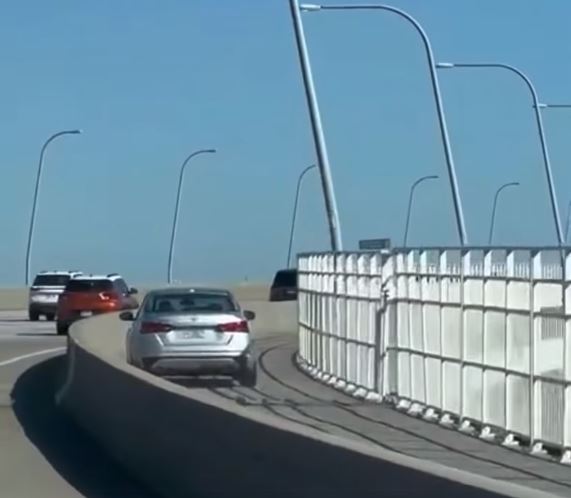 According to a press release from the Charleston Police Department (CPD) on Monday, CPD officers received a report of a vehicle driving northbound on the pedestrian walkway
A witness named Jameson Cokas, a local realtor, captured a video while driving over the bridge at the time.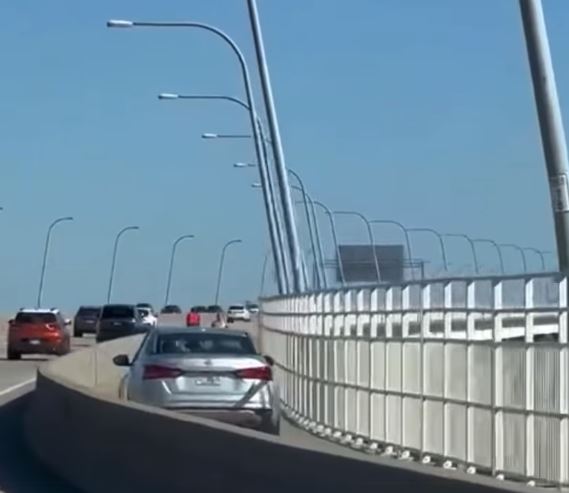 Cokas said: "I was actually headed to go show a house. I'm a realtor, across the bridge in Mount Pleasant, and I saw somebody taking the scenic route home, it appeared. And everyone around me was just like, hands up 'What's going on?'"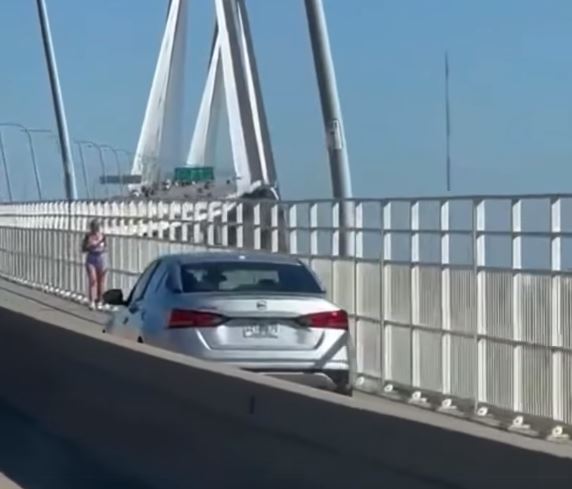 After receiving information about the incident, the official was dispatched to the bridge in response to the report of a vehicle using the pedestrian lane at 1:30 p.m. on Monday.
Sgt. Anthony Gibson stated that the official made contact with the driver, who was in their 80s and couldn't distinguish between a road and a pedestrian path, resulting in them driving down the pedestrian path.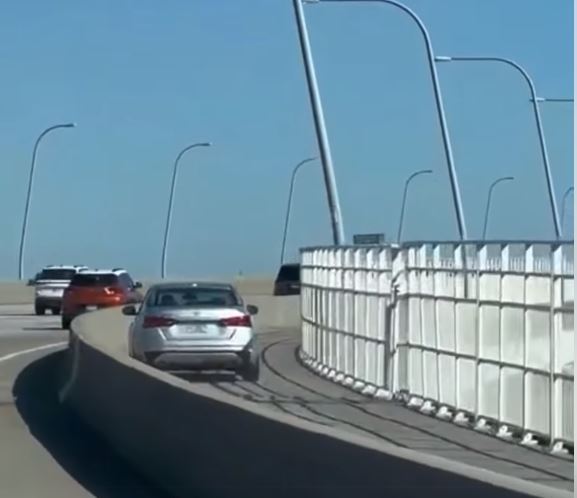 "Officers learned that the driver while visiting from out of town, had unintentionally entered the walkway while attempting to follow directions from their navigation system," Gibson said.
Consequently, the driver was issued a citation. No injuries were reported.
Cokas expressed his disbelief at the sight before him, finding it difficult to fathom. However, he is relieved that everyone emerged unharmed from the incident.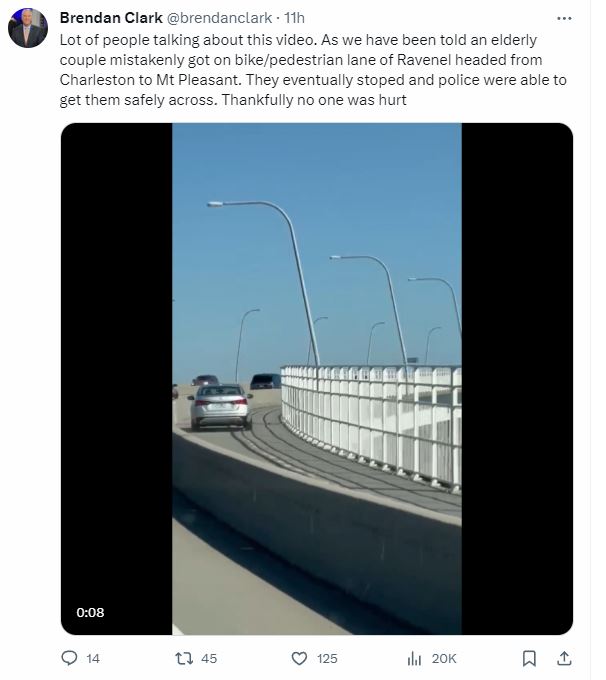 Following his decision to share the video with a few friends and subsequently posting it online, Cokas' footage swiftly gained traction on the internet.
One person said: Everyone with a license should be forced to retake the driving test every 5 years.
A second wrote: I bet the driver of the car was no more confused than the pedestrians seeing him coming.
A third commented: What's amazing to me is how they made it all the way from Florida to Charleston! 
Someone else said: I never realized that the pedestrian lane was wide enough to accommodate a car plus joggers and bikers. Frightening.   
Watching the video below: