Kingda Ka at Six Flags Great Adventure in Jackson, New Jersey is now the world's tallest rollercoaster, standing at 456ft and launching riders at an eye-watering 128mph.
However, the amusement park operator has surpassed itself by introducing the world's first 'Exa Coaster,' which would far exceed the previous record, and is capable of reaching speeds of up to 150 mph.
Formula Rossa at Ferrari World, Abu Dhabi, holds the record for fastest speeds at 149mph, as presented at the International Association of Amusement Parks and Attractions Expo.
'Falcon's Flight' is set to be the opening day attraction at Six Flags Qiddiya, a planned entertainment center in Saudi Arabia, set to open in October 2024.
Falcon's Flight will be the world's first rollercoaster to stand more than 500 feet tall, with an extraordinary 640-foot plunge over a desert cliff as a major feature.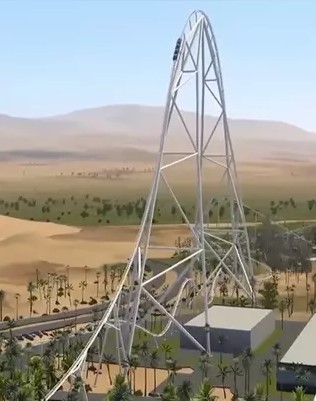 Although the ride is currently under construction, Intamin has presented a simulation video that gives fans a thrilling sense of an incredible roller coaster, showing its twist-and-turn journey through 13,000 feet of track before lunging off the side of a cliff.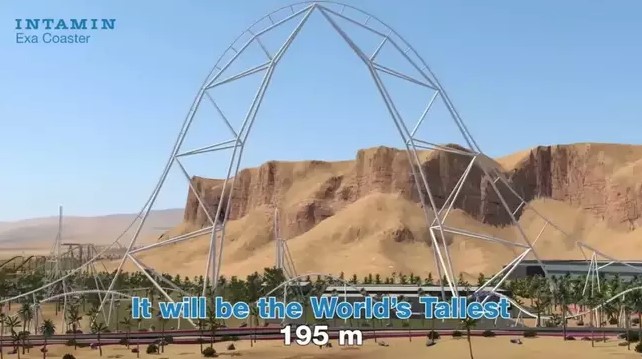 "I will never forget the moment when I was standing at the edge of the 200-meter-high cliff on the Tuwaiq Mountain in Qiddiya, looking into the valley and imagining the creation of a future record-setting roller coaster," Daniel Schoppen of Intamin Amusement Rides (the company behind the coaster's design) said in a statement.
"I knew that exactly at this spot, the Falcon's Flight would dive down along the cliff, ending in a unique, exhilarating 250 km/h (155 mph) proximity flight close to the ground.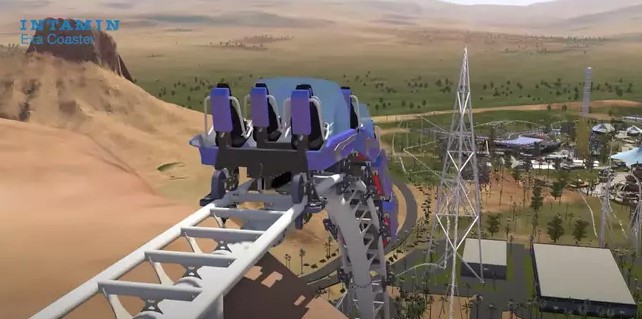 "The worldwide unique setting and heights such as the natural cliff will enable us to design an architectural masterpiece in steel."
"Rollercoaster fans around the world have been eagerly anticipating this ride since it was announced as there is nothing quite like it anywhere else," Qiddiya's Chief Executive Officer, Philippe Gas added.
"Now we are in the design stage with the experts at Intamin and the engineering team at Six Flags, the excitement is building!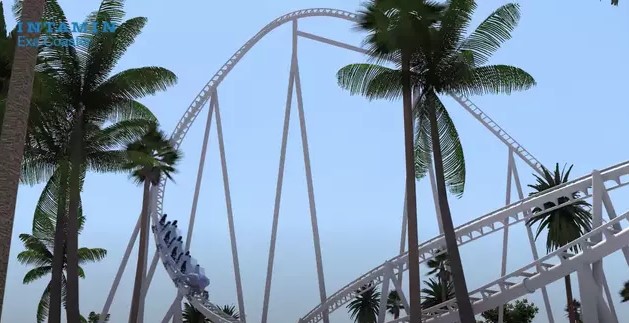 "Falcon's Flight will dominate the skyline at Qiddiya weaving all the way around our destination, right out of the theme park, up the cliffside, and down the cliff face.
"The greatest drop of any ride in the world. It won't be for the fainthearted."