The younger generation in the workforce claims that their wit and humor bring a certain energy that older workers seem to lack.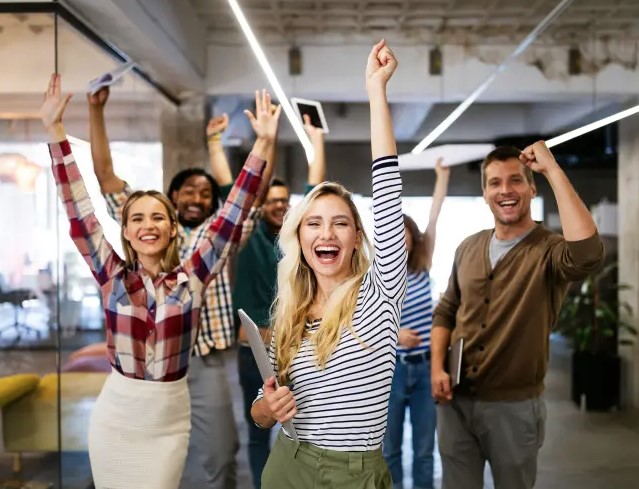 New term "personality hire" is created to describe an individual's role in a corporate setting, incorporating humor, banter, and fun to create a positive atmosphere—usually to compensate for a lack of hard skills or productivity.
This week, 22-year-old Bella Rose Mortel, a social media strategist at newsletter platform Beehiiv, went viral by calling herself a personality hire and advising other Gen Zers to embrace a more "playful" attitude to their work.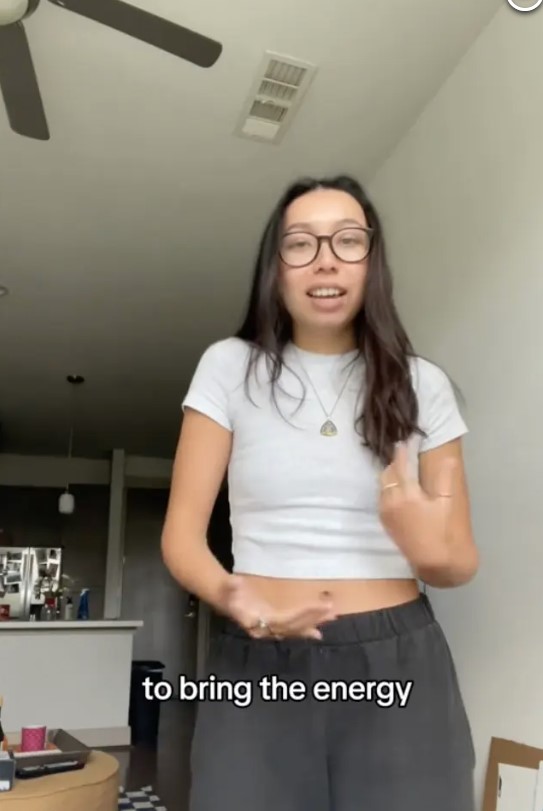 The corporate America employee and Tiktoker, Bella, self-described "chief vibes officer", revealed that her prior supervisors have given her compliments about her energy.
As a result of watching Mortel's videos, other so-called "personality hires" have come to the idea that their job is to make things fun rather than make other people's jobs easier.
The "personality hire" role has become more common as Gen Z enters the workforce. Mortel recommends slowly integrating Gen Z slang terms into the office to help employees take on the burden of the "personality hire" and "stay playful at work."
Through her TikTok series, Mortel hinted that Gen Z viewers would adopt a more lighthearted attitude at work. She shared that in her interactions with her supervisors, she used colloquialisms such as "Y'all ate," "Hey king," and "Slay."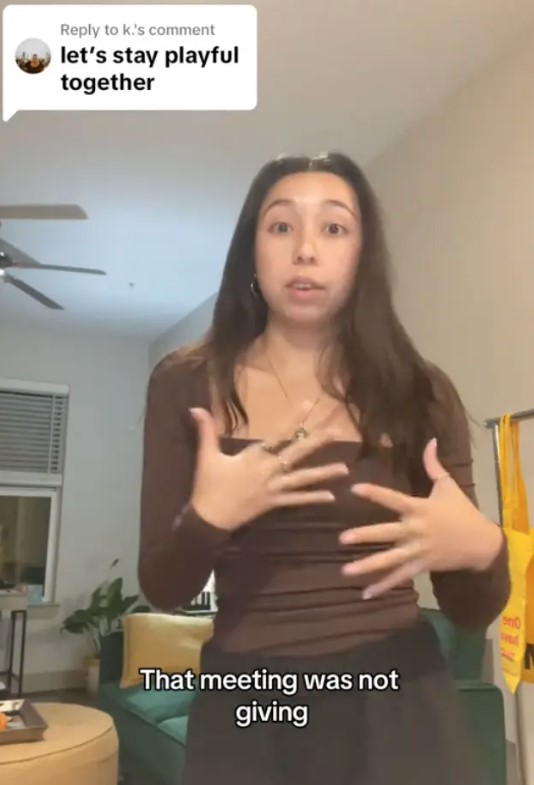 She also admitted to Business Insider that, as a startup, her workplace is a little more relaxed than others. 
Additionally, she stated that she established a rapport with her manager initially and that he has recently begun to return the favor by calling her "Hey queen."
"When they begin to say it back, that's when you know you've met your performance goals, or brought the vibes to the workplace," Bella said.
Her videos quickly garnered the attention of other Gen Z, with thousands of agreed-upon comments.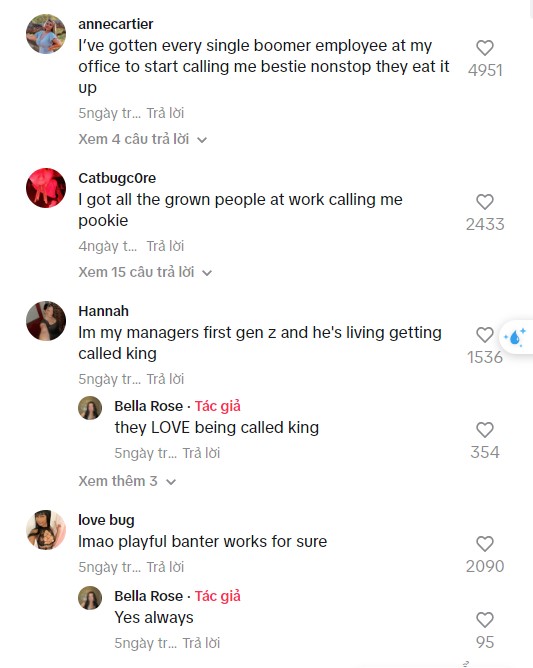 "I have accepted that I am hired to bring the energy, being the personality hire is really fun. I love lightening the mood," one social media user wrote.
"Gen Z era! Only when the workplace is filled with energy can productivity be enhanced," another replied.
"You got my view, girl. But hard skills are still essential, even at a basic level. Don't forget this point. It's really wonderful if you can combine both of them during work," someone commented.
"The personality hire is critical to the social equilibrium of the workplace," one said.
"I'm definitely the personality hire I never know what's going on but I for sure can make everyone laugh," someone stated.
In short, in the era of Gen Z integrating into the working environment, they expect to show other aspects of their personalities and create a fun and humorous atmosphere rather than a work environment that focuses too much on productivity and lacks entertainment.
It is believed that a workplace filled with the fresh energy of young people usually has efficient productivity.