Every bride desires to have the perfect wedding, and she hopes in her heart that any problematic relatives will behave themselves for at least one day. 
But such was not the case for one unlucky bride-to-be, whose very irritable mother-in-law had much to say during the ceremony.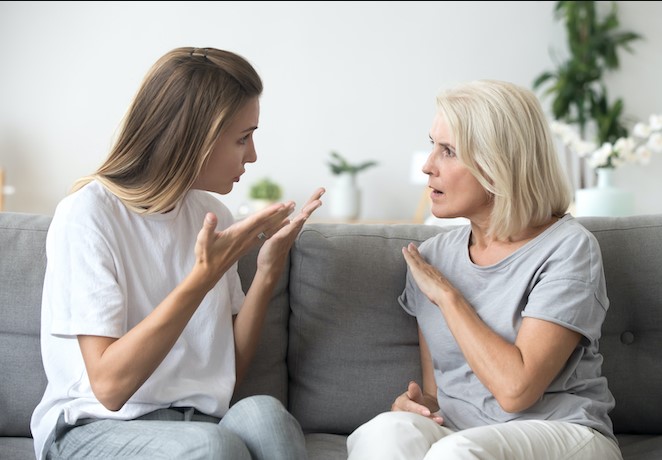 In a video taken by a guest, the bride is both red-faced and seeing red after her partner's mother decides to scold her at the alter after she joked about her fiancé's 'flaws' during a speech. 
The bride's sister, Sarah Ragsdale, from San José, California, originally posted the TikTok video, which has since been deleted. 
 "My sister's wedding a few years ago. Her MIL has always hated her. She's just one of those MILs that feel my sister is taking her son away," she captioned the video.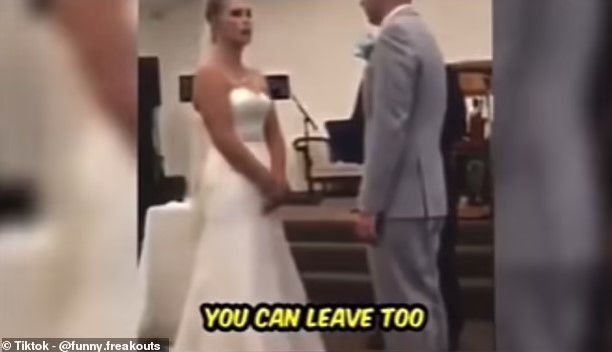 In a second deleted video she added: 'Her MIL sat there as they finished their ceremony. Went outside and waited until they went outside to take their wedding pics to start s**t again.'
The stunning ceremony video on @funny.freakouts has received 4.3 million views, 425,000 likes, and over 3000 comments from viewers who shared their thoughts on the family dynamic.
The bride and groom can be seen in the 31-second video standing opposite one other at the alter, midway through exchanging vows as the bride reads off a sheet of paper. Suddenly, the nameless mother-in-law shouts, "You do not have to say my son has flaws.'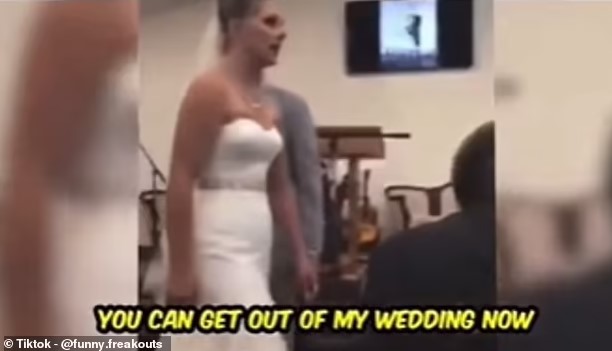 "Like you don't have flaws," the mother-in-law continued, causing both the groom and bride to urge her to leave the ceremony.
The bride angrily approached the mother-in-law in her seat and yelled, "You can get out of my wedding now."
The elder woman responded, 'I'm not leaving!' before the footage stopped.
Sarah, the bride's sister, confirmed the couple's happiness on TikTok, stating the original video was deleted due to death threats to the mother-in-law after the incident.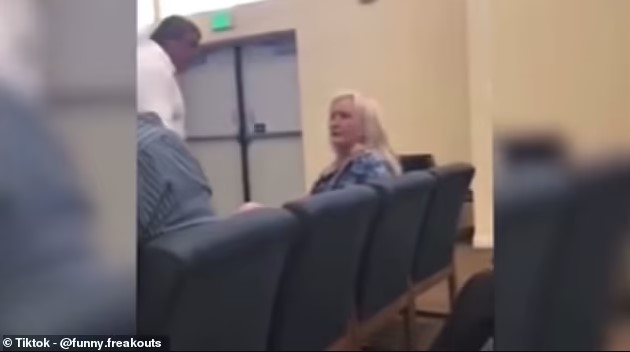 TikTok users expressed pity for the bride and condemned her mother-in-law's "red-flag" behavior in the comments.
"The only reason she paid for anything, even her wedding dress was so she could feel like she could say something she wanted to," one commented.
"You should run now honey! What an irritable mother-in-law," another advised.
"If I were you, she definitely wouldn't be allowed to come there," the second insisted.
"Why would they invite her, had to know this was a possibility," someone asked.
"Gonna be a short marriage, if son doesn't speak up the MIL was way outta line," another replied.